Yoko Dharma is best known for her divine voice and evocative musical Buddhist mantras (previously released as Treasury of Jewels available here>>). A soon-to-be-produced, more "mainstream" album — never-the-less influenced by Buddhism and her teacher — and produced by well-known producer...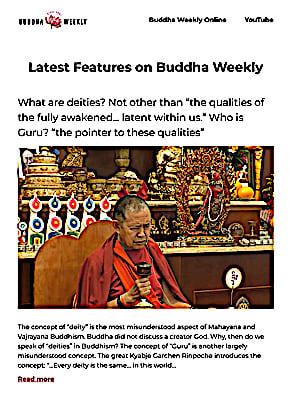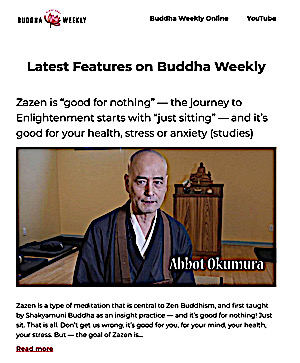 Why does Vajrapani Bodhisattva's name mean "indestructible hand of the Buddha?" Why is he also called the "Lord or Secrets"? Why is Vajrapani one of the three most important Bodhisattvas? Come along with us now as we get to know...
What ten ways do current science and modern Buddhism actually appear in agreement? What ten teachings of Buddha align well with well-accepted modern science? We look at these questions, and much more, in this special feature of "The Scientific Buddhist"...
Vajrayana Buddhist teachers are universal in their enthusiasm for White Tara. Almost every teacher has real-life stories of people close to them who have been helped by White Tara, especially for health and auspiciousness. In fact, when we wish our...
Excerpt: Piece 1 from Threads of Awakening by Leslie Rinchen-Wongmo, This is an excerpt from Leslie Rinchen-Wongmo's amazing new book Threads of Awakening. In Threads of Awakening, Leslie Rinchen-Wongmo beautifully tells her story as a personal spiritual memoir,  seamlessly weaving...
The lotus flower is among the most beautiful and delicate of blossoms. It grows in the mud and mire at the bottom of a pond, and yet it is not stained by the dirty water. Instead, the lotus flower blooms...
"Tara is the mother of all the Buddhas; when you practice Tara you become closer to Tara; you feel her motherly love. If Tara is good enough to be the mother of all the Buddhas, then she can certainly become...
The resonating sound of the Korean moktak is iconic of the beautiful practices of Korean Buddhism. Although the wooden Moktak is similar to the Mokugyo Japanese fish drum — there are subtle differences, just as there are subtle differences between...
Amongst the most powerful, rapid, and awe-inspiring of the Wisdom Dakinis is Glorious Simhamukha, the Snow-Lion faced Dakini. Her mantra is often the first one chanted when a yogi practitioner feels threatened by any crushing supernatural or psychological threat, including...
Death itself is conquered by this towering, wrathful deity, Yamantaka. Conquering death, and the cycle of samsaric suffering, is at the very heart of Buddhism. As the "death destroyer" Yamantaka symbolizes this aspiration, and his meditational deity practice is designed...
Jealousy or Envy (irshya in Sanskrit) is among the most dangerous of the "poisons" of Buddhism. Why is Jealousy so dangerous? Why is overcoming jealousy a critical, urgent mission for Buddhists seeking realizations? It comes down to one core concept....
Buddha Weekly's Special Section
Tara, Mother of all Buddhas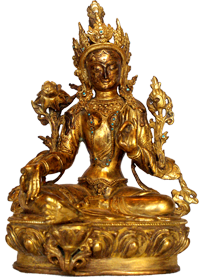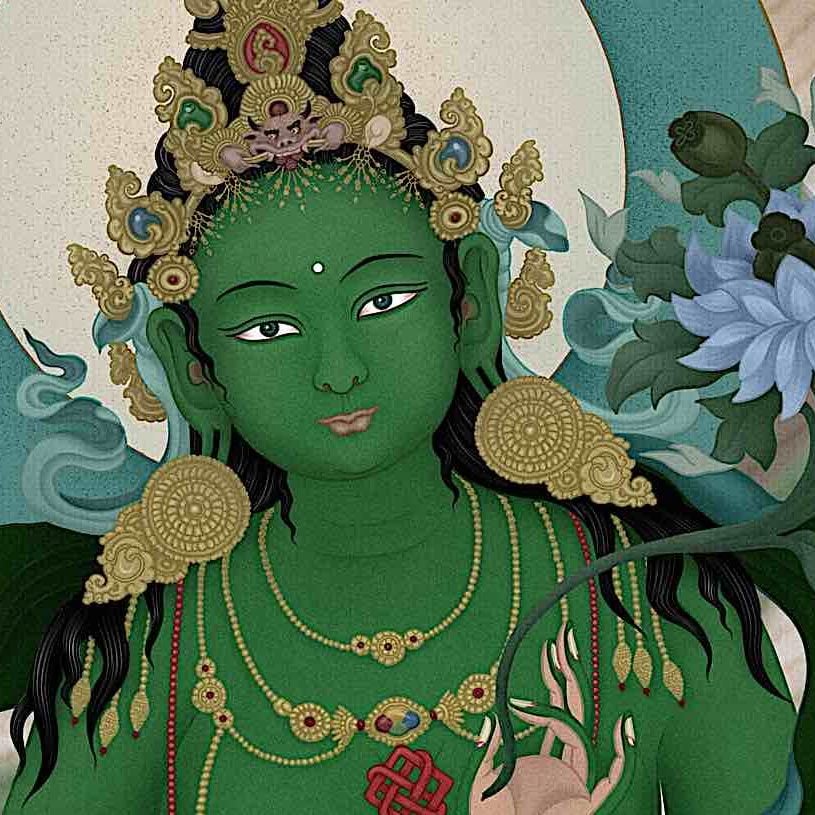 Karma Mother
How does Tara Help?
Tara, like any Mother, is ready to jump to our aid, even in mundane areas of life. She is the "practical Buddha" — the "Karma Mother" — the Buddha most active in our lives. Her Sanskrit name translates as "a star by which to navigate" — and like a star, she is always with us whenever we look for her.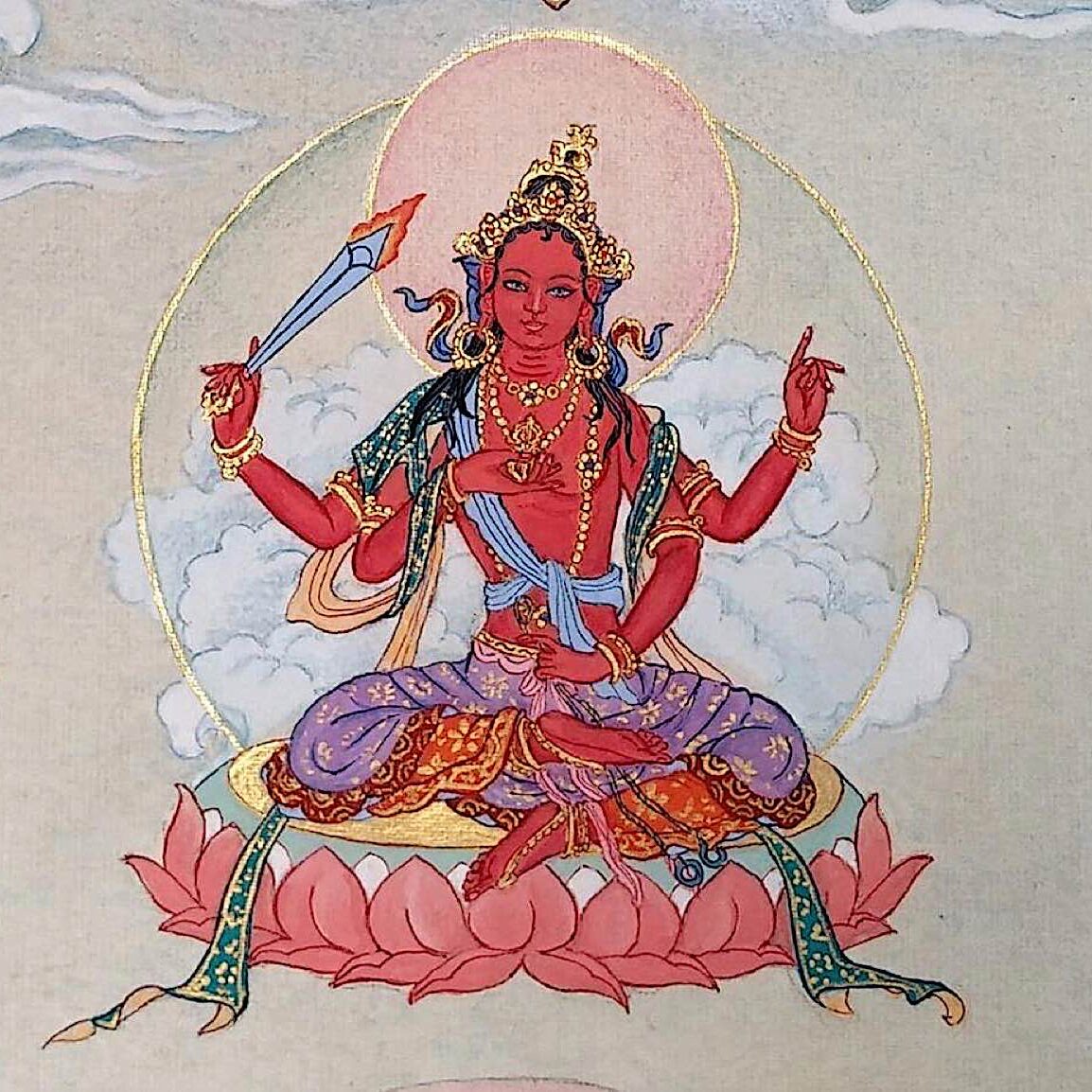 Tara on YouTube
21 Taras Mantra Video Playlist
An entire playlist of every one of the mantras for the 21 Taras. Don't miss the amazing Tara mantra chanting of Yoko Dharma for the each Tara of the 21 Taras according to Surya Gupta lineage. One video with many repetitions and visualized images for each Tara. The final video is the English-translated 21 Praises to Tara sung in English.