Sems dpa, the Buddhist Spiritual Warrior, the Hero, the fearless Buddhist: overcoming self-ignorance and our maras
Tsa Lung Trul Khor, Yantra Yoga and Qigong — supercharging Buddhist meditation (8 videos)
Part 3 of recovery series: finding your niche; advice for those in recovery who seek employment
The many faces of Avalokiteshvara's compassion: sometimes we need a father or mother, sometimes a friend, sometimes a warrior
Review: Gelug Mahamudra Eloquent Speech of Manjushri by Zasep Tulku Rinpoche; making the profound and complex meditation method concise and clear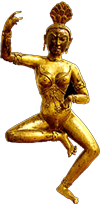 DAKINI TSOG
March 1, 2019
March 31, 2019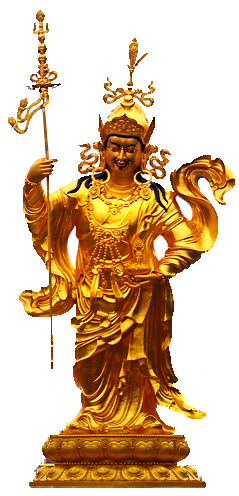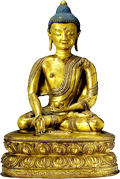 MEDICINE BUDDHA PUJA
March 21, 2019
Nirvana Day
Avalokitesvara Birthday
Buddha Weekly's Latest Features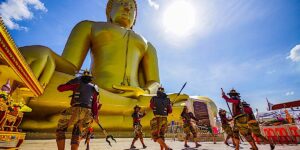 The term Spiritual Warrior (Tibetan "sems dpa") may hint at more than a whiff of bravado and violence — until ...
Buddha Weekly — topics of interest to modern Buddhists of different traditions. Since 2007.
WHAT THE BUDDHIST TEACHERS SAY
Our writers and editors seek out and research the opinions of teachers on important Dharma and life issues such as: dying, aging, finding time to practice, and other teachings that intersect with daily living.
THE SCIENTIFIC BUDDHIST
Features focusing on how science compliments and reinforces Buddhism. We take Dharma topics, and look how modern science might support ancient truths. We cite research and quote scientists and Buddhist teachers.
MEDITATION AND METHODS
A broad range of topics including methods for different styles of meditation, advice from teachers, and the latest science behind the benefits of meditation. Includes written and video features from experts.
DIVINE FEMININE IN BUDDHISM
A special focus on the divine feminine in Buddhism: teachers, Dakinis and female Buddhas, interviews, Dharma teachings from Enlightened feminine, such as Lady Tsogyal, Tara, Dakinis and many related topics.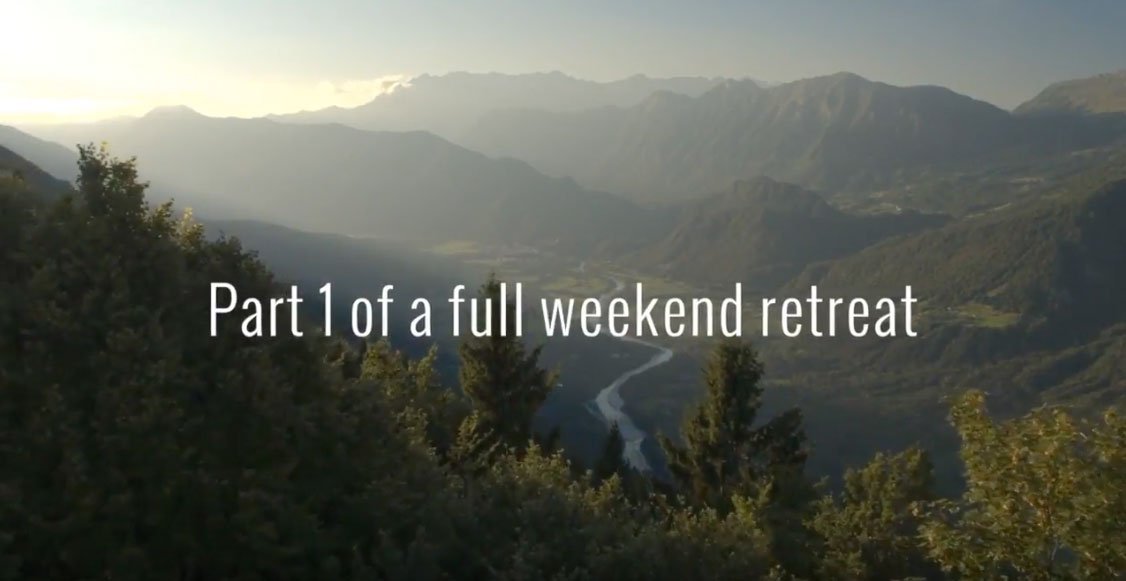 Subscribe to our YouTube Channel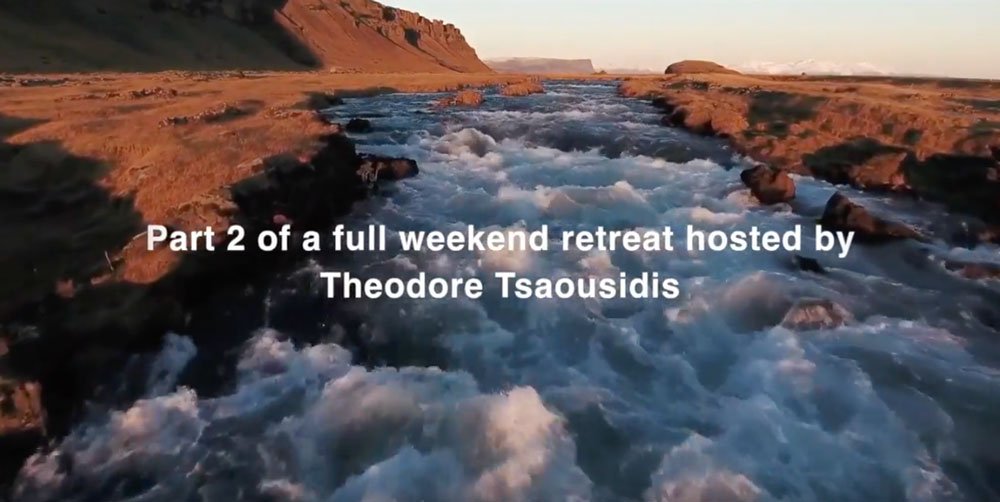 Subscribe to our YouTube Channel
2019 Buddhist Practice Calendar with Tsog Dates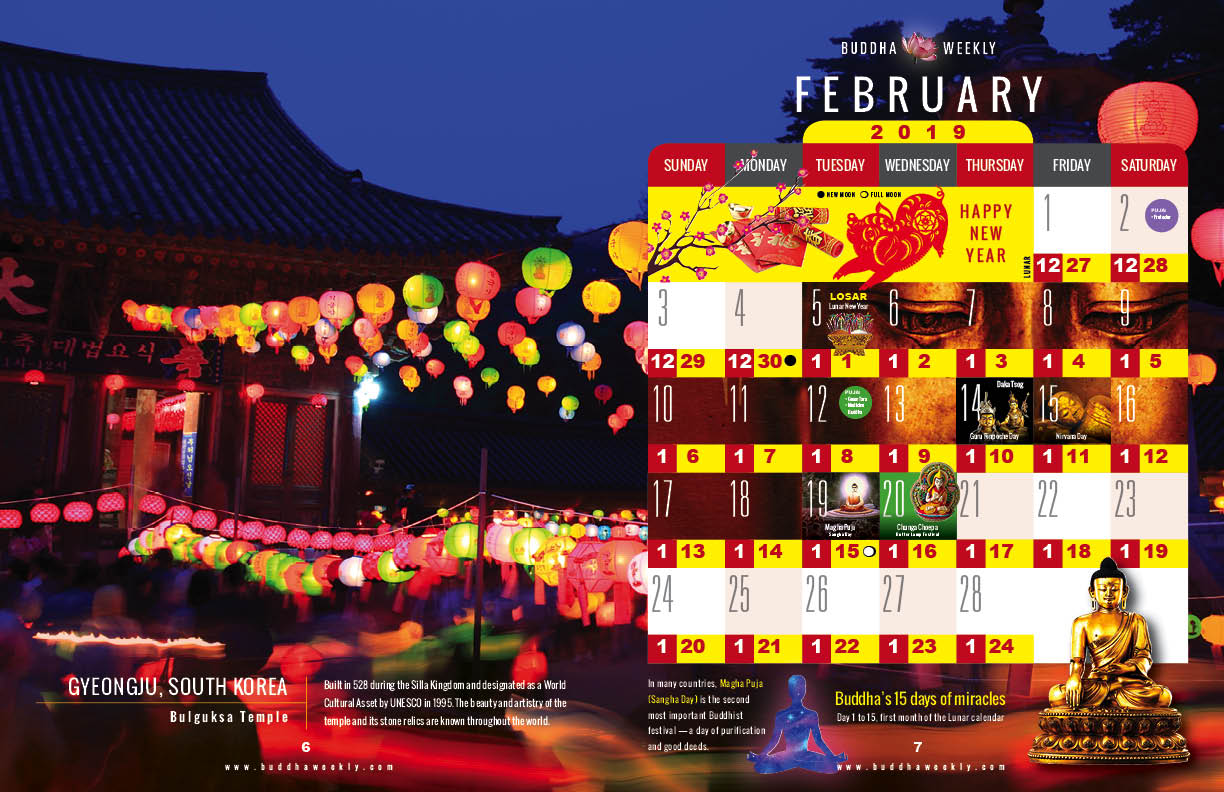 Welcome to the 2019 Buddha Weekly practice calendar. This year's theme is "Buddhism Around the World" in which we profile twelve international temples.
Buddhism continues to grow around the world — by conservative estimates over 500 million people, optimistic estimates 1.6 billion. In fourteen countries, more than 50 percent of the population identify as Buddhist.