Veterinarian Jian Zhicheng (Chien Chih-cheng 簡稚澄) killed herself in protest over the forced "mercy" killings of animals. Her suicide was a shocking act — a distressed plea to stop the killing. She used the same drugs she had been compelled...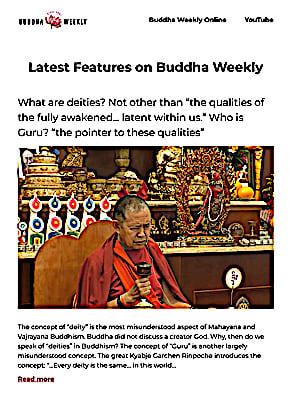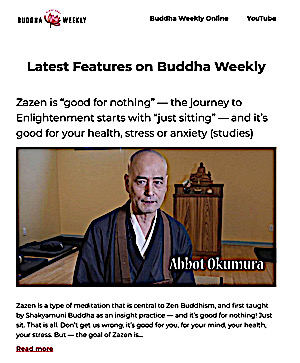 Buddhist teachers are universal in their enthusiasm for White Tara practice. Almost every teacher has real-life stories of people close to them who have been helped by White Tara, especially for health, long-life and auspiciousness. According to Venerable Lama Phuntsock:...
What ten ways do current science and modern Buddhism actually appear in agreement? What ten teachings of Buddha align well with well-accepted modern science? We look at these questions, and much more, in this special feature of "The Scientific Buddhist"...
Mahamudra is the ultimate practice in Tibetan Buddhism in many ways — yet it is profoundly simple. Maitripa, Tilopa's great Mahasiddha student, described Mahāmudrā as: "Mahāmudrā, that which is unified and beyond the mind, is clear yet thoughtless, pervasive, and...
Excerpt: Piece 1 from Threads of Awakening by Leslie Rinchen-Wongmo, This is an excerpt from Leslie Rinchen-Wongmo's amazing new book Threads of Awakening. In Threads of Awakening, Leslie Rinchen-Wongmo beautifully tells her story as a personal spiritual memoir,  seamlessly weaving...
The Maha Samaya Sutta is often chanted as a daily practice in Pali — and often at weddings and dedications of new buildings — and is considered a "protective blessing" as much as it teaches doctrine. The core message, though,...
An Introduction to Mahayana Buddhism Mahayana means 'the great way', which aims to benefit all people and all forms of life. This word comes from one of the ways a person can practice Buddhism. The motivation for their meditation, prayers,...
Song of Enlightenment[1]— Commentary The Song of Enlightenment is a concise treatise of about 1800 words, written in literary verse by Master Yongjia (Yōka Genkaku, in Japanese)[2].  It is a long poem, somewhat difficult to understand, yet filled with profound...
Vajrasattva — like all Buddhist deities — defies the notion of ego. Therefore, there is no "who" and there is no "what." It can be said that Vajrasattva, in ultimate reality is no different from any other Buddha. It can...
The peerless teaching in Mahayana Buddhism is collectively known as the Three Principal Paths. These three are Renunciation, Bodhichitta and Shunyata. Together, they represent the most important teachings. Inevitably, all teachings begin — and later reinforce over-and over — these...
"Green Tara is especially swift in granting the wishes of sentient beings. Tara is also known as the "Mother of all Buddhas" because she embodies wisdom – all buddhas are born from this wisdom." —Lama Zopa Rinpoche [3] Tara...
Buddha Weekly's Special Section
Tara, Mother of all Buddhas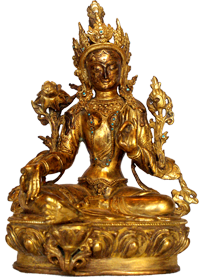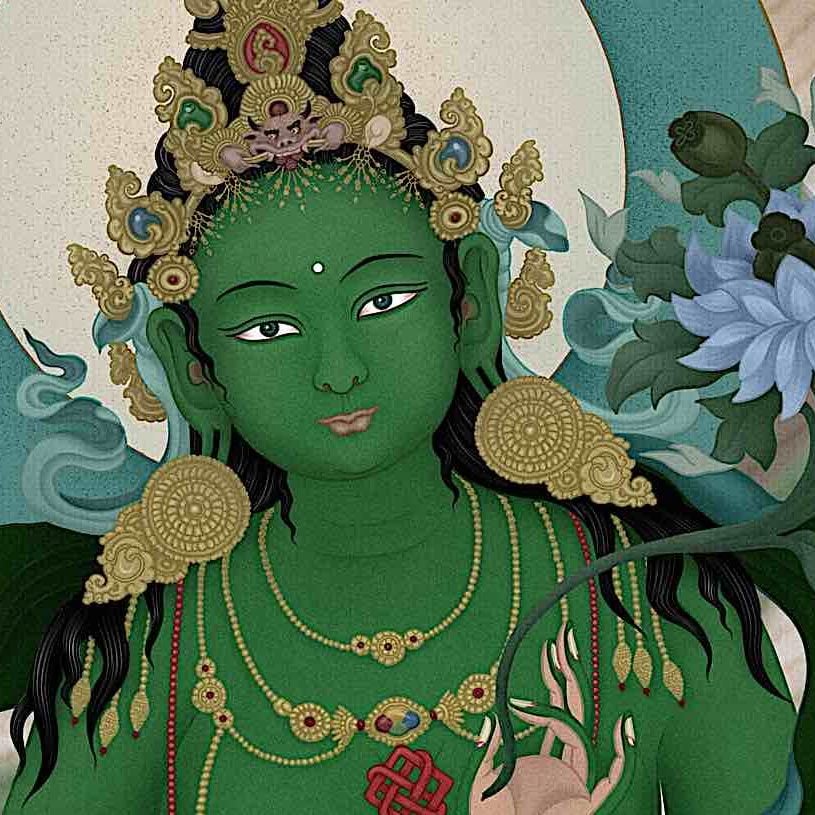 Karma Mother
How does Tara Help?
Tara, like any Mother, is ready to jump to our aid, even in mundane areas of life. She is the "practical Buddha" — the "Karma Mother" — the Buddha most active in our lives. Her Sanskrit name translates as "a star by which to navigate" — and like a star, she is always with us whenever we look for her.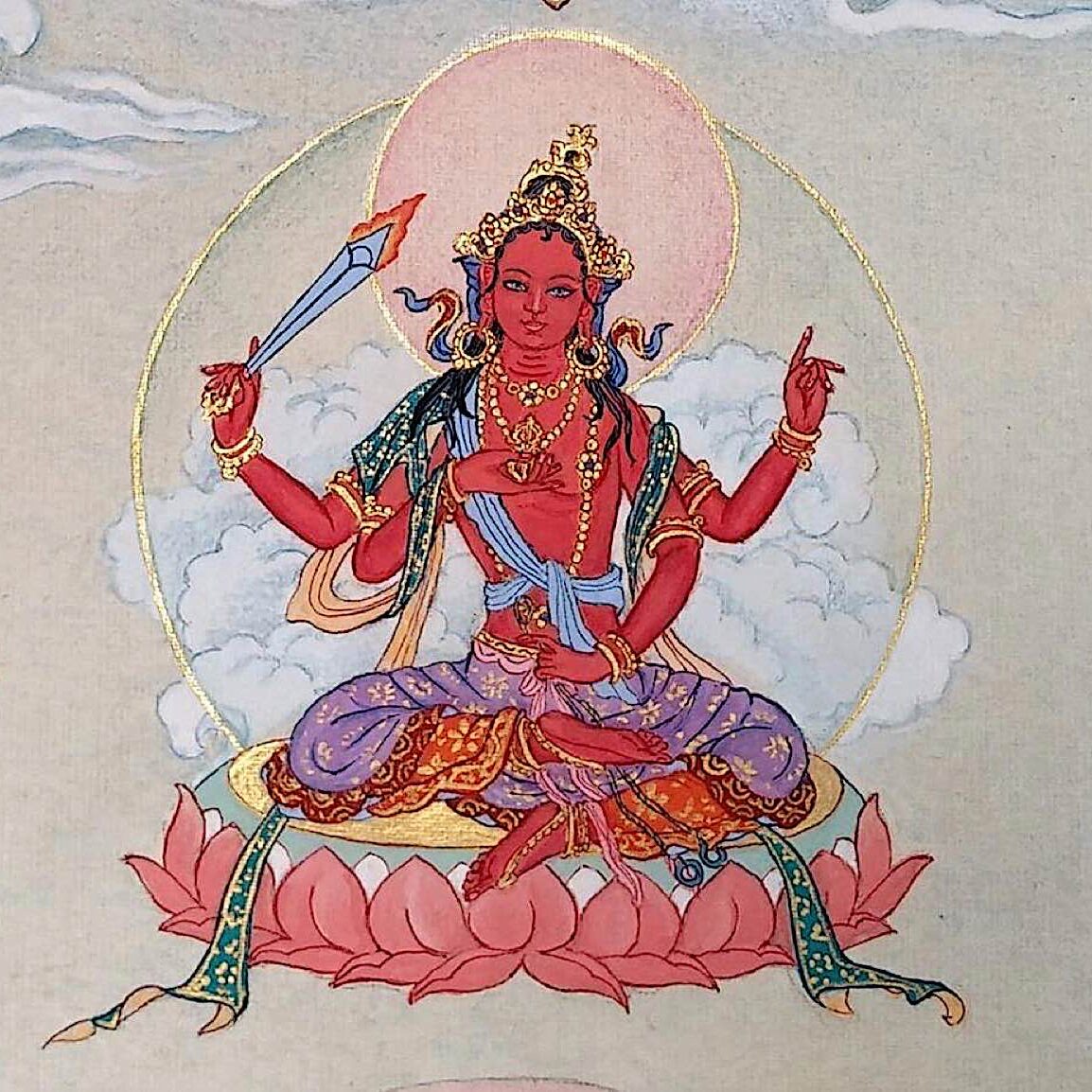 Tara on YouTube
21 Taras Mantra Video Playlist
An entire playlist of every one of the mantras for the 21 Taras. Don't miss the amazing Tara mantra chanting of Yoko Dharma for the each Tara of the 21 Taras according to Surya Gupta lineage. One video with many repetitions and visualized images for each Tara. The final video is the English-translated 21 Praises to Tara sung in English.