Long life prayers for His Holiness the Dalai Lama on his birthday
Happy Birthday to His Holiness the Dalai Lama! His Holiness spoke on the occasion of his 86th Birthday:
At an earlier event (2019), His Holiness said:
"Those of you who have dedicated your body, speech and mind to the cause of Tibet and the preservation of our spiritual heritage have led meaningful lives. On my part, I always make a determination to live long. Trulshik Rinpoché recommended emulating Thangtong Gyalpo, who lived to be 125. That may be hard to do. Other friends among the meditators I know have suggested that I could follow the example of Panchen Lobsang Chögyen and live to 108. I don't know about that, but I feel I could live into my 90s or to 100. Anyway, I always make prayers on behalf of sentient beings and the flourishing of the Dharma: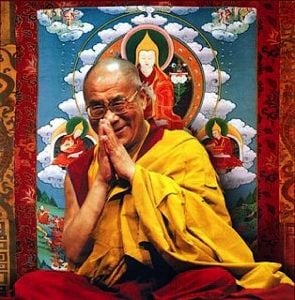 As long as space remains,
And as long as sentient beings remain,
Until then, may I too remain
And help dispel the misery of the world.

"I feel I have been able to be of some service and if I live longer I'll be able to be of more help.

In regions where the supreme, precious teaching has not spread
Or where it has spread but then declined,
May I illumine that treasure of happiness and benefit
With a mind deeply moved by great compassion.
'Otherwise to hope for a long life with no meaningful purpose makes no sense. Now you can offer the thanksgiving mandala."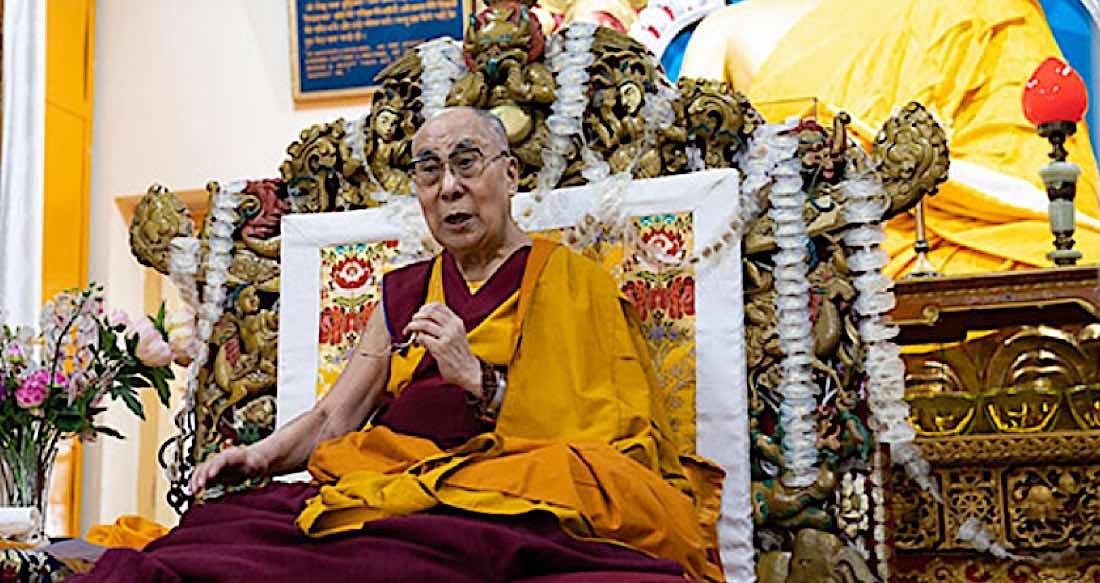 We, the volunteers at Buddha Weekly, wish His Holiness the Dalai Lama long life and good health.
The Dalai Lama — the man of Peace
His Holiness the 14th Dalai Lama is recognized worldwide as a "man of peace." In 1989 he was awardd the Nobel Peace Prize. He always advocates non-violence and compassion.
His Holiness the 14th Dalai Lama, Tenzin Gyatso is the spiritual leader of Tibet, born July 6, 1935. At the age of two, he was recognized as the reincarnation of the 13th Dalai Lama Thubten Gyatso.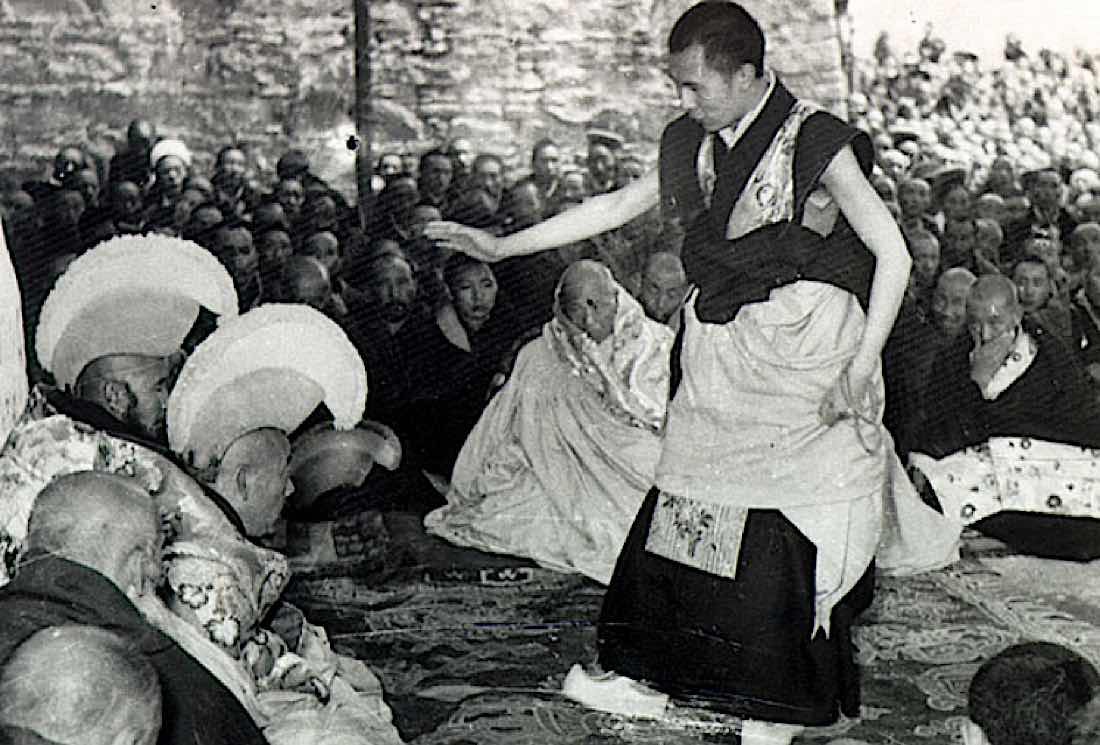 He has taught and traveled to 67 countries and has now won over 150 awards. He is also a strong advocate of inter-religious harmony and often meets with the leaders of other spiritual paths. His Holiness is also a strong advocate of science, and is especially interested in neurobiology, quantum phsyics, cosmology and psychology.
The Dalai Lamas are believed by Tibetan Buddhists to be manifestations of Avalokiteshvara or Chenrezig, the Bodhisattva of Compassion and the patron saint of Tibet. Bodhisattvas are realized beings, inspired by the wish to attain complete enlightenment, who have vowed to be reborn in the world to help all living beings.
Long Life Prayer
Tibetan Prayer – Long Life Prayer for His Holiness the Dalai Lama lyrics in Tibetan:
"Gang ri ra we kor way shing kam dir
Pen dang de wa ma lu jung way ne,
Chen-re-sik wang ten-zin gya-tso yi.
Shab pe si tay bar-du ten gyur chik."
In English
"In the land encircled by a ring of snow mountains
You are the source of all happiness and benefit,
Tenzin Gyatso, the embodiment of Avalokiteshvara, resides.
May you stand firm until samsara ends."
Please support the "Spread the Dharma" mission as one of our heroic Dharma Supporting Members, or with a one-time donation.
Please Help Support the "Spread the Dharma" Mission!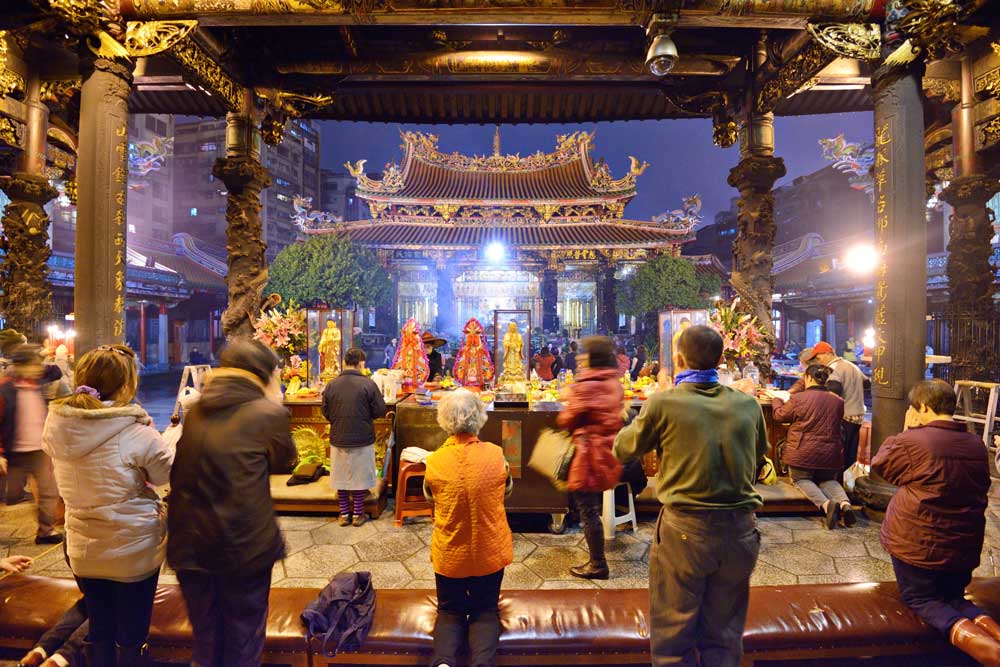 Be a part of the noble mission as a supporting member or a patron, or a volunteer contributor of content.
The power of Dharma to help sentient beings, in part, lies in ensuring access to Buddha's precious Dharma — the mission of Buddha Weekly. We can't do it without you!
A non-profit association since 2007, Buddha Weekly published many feature articles, videos, and,  podcasts. Please consider supporting the mission to preserve and "Spread the Dharma." Your support as either a patron or a supporting member helps defray the high costs of producing quality Dharma content. Thank you! Learn more here, or become one of our super karma heroes on Patreon.
Lee Kane
Author | Buddha Weekly
Lee Kane is the editor of Buddha Weekly, since 2007. His main focuses as a writer are mindfulness techniques, meditation, Dharma and Sutra commentaries, Buddhist practices, international perspectives and traditions, Vajrayana, Mahayana, Zen. He also covers various events.
Lee also contributes as a writer to various other online magazines and blogs.