Video: "Experience Buddhism" with Singha Namdrol Rinpoche "Buddhism emphasizes, and lays its very foundations on, equanimity."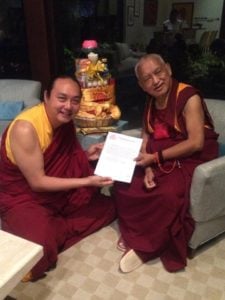 Singha Namdrol Rinpoche's charm is his down-to-earth style of teaching — very evident in the short video Experience Buddhism, below. Although short, the video contains profound insights:
"Our practice is not so much about faith. It's not so much about prayer…The purpose of practice is to bring out the divinity in us."
Singha Namdrol Rinpoche is popular, in part, because he is an engaging teacher in both English and Mandarin Chinese. Recognized as a Tulku, Namdrol Rinpoche studied with teachers from Theravada, Mahayana and Tibetan Buddhist traditions. He was a lay Yogi at Kopan Monastery in Nepal for many years. Today, he is the spiritual director at Thekchen Choling temple in Singapore.
For more video teachings from Rinpoche, visit the Thekchen Choling YouTube Channel>>
Transcript of Video
Title: Experience Buddhism, with Namdrol Rinpoche
[Images in Tekchen Choling temple in Singapore. Students making offerings, Rinpoche teaching, various activities in temple.]
Namdrol Rinpoche: "Buddha was just like you. He had all kinds of difficulties, and all kinds of suffering, but he was victorious over his own body, speech and mind — and he became Awakened.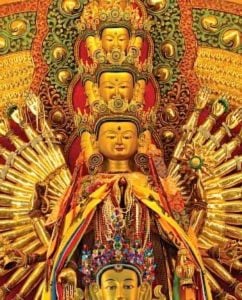 "Buddhism emphasizes and lays it very foundations on equanimity. There is no difference between god and human and animal, rich person, poor person — everybody is fundamentally the same. That is the core teaching of Buddhism."
A student speaking: "I always felt like I was drawn to Buddhism."
Another student speaking: "I was searching for something that would answer the questions I had about life and death."
Rinpoche: "There's no answer in life. Everybody has their own past. And you have your own experiences. Therefore, there is no one way to say 'this is the answer to life.' Everyday life in itself is a spiritual journey. And, therefore, we can become Enlightened Buddhas.
"Our practice is not so much about faith. It's not so much about prayer. One of the biggest differences is that in all religions there's always a god, and you can never be god, and you always need god's forgiveness. We are sinners. But in Tibetan Buddhism, we are all divine. The purpose of practice is to bring out the divinity in us.
"The difference between Thekchen Choling and others is that the Lama, myself, I'm not a monk. I have a wife, and I have children, and I can fully understand the daily challenges the things that everybody else is facing, too.
Woman narrator: "He was a chef before. He used to feel that he worked very hard, and long hours, and at the end of the work day we couldn't go to any temple, they weren't open. So, we are open 24 hours a day."
A student: "On Thursday and Friday evenings we have teachings, both in English and Mandarin language."
Another student: "He is very approachable. He makes the teachings very close to our daily life."
[Images of student offering incense.]
Rinpoche: "The purpose of offering incense is to remind us that no matter how strong and how powerful you are now, our life is only going to get shorter and shorter. And, at the end of the day, ashes to ashes, dust to dust. Every day brings us closer to our death. It is only be remembering that, that we will treasure life, and what we have now."
[Image of giant temple Mani prayer wheel being turned by students.]
Rinpoche: "When we are turning the mani wheel, the bottom of the wheel sucks all the negativity out from our body, and then all the blessings come from the top and adorns your body. That's why, when you see the big wheel, on top there are silks and brocades and jewels.
"Remember that we share this world, this planet. We must pray together. Pray for one another. Don't just pray for yourself."
Student: "People around me change the way they respond to me, so they must have seen some changes in me."
Rinpoche: "The most difficult part in practice is actually in giving ourselves. We are our own biggest obstacle. It's like if you are only a small cup, you can only take so much water. But if you have already given up all boundaries, you become the sea."
A student: "Basically, what he is teaching is a living Buddhism."
Another student: "You don't need to be a Buddhist to attend. But you always get a gift from Lama that you can use."
Another student: "You are taught to apply these principles of Buddhism in your life."
Rinpoche: "I guide them along. I do not pinpoint and say 'lets do this and do this' and achieve this and that. That, of course, is like the external mark that many people can see. But what is the internal goal? It is that they be able to life as a journey."
Student: "This is really the paradise of Dharma. Family and friends that are beyond blood and relations. It's a very special place."
Rinpoche: "Experience the Dharma. And experience your life. For your life is the very Dharma. And the Dharma was meant for your life.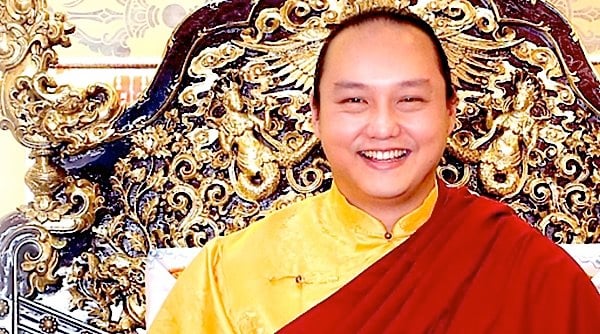 SaveSave
SaveSaveSaveSave
SaveSave
SaveSave
SaveSave
Please support the "Spread the Dharma" mission as one of our heroic Dharma Supporting Members, or with a one-time donation.
Please Help Support the "Spread the Dharma" Mission!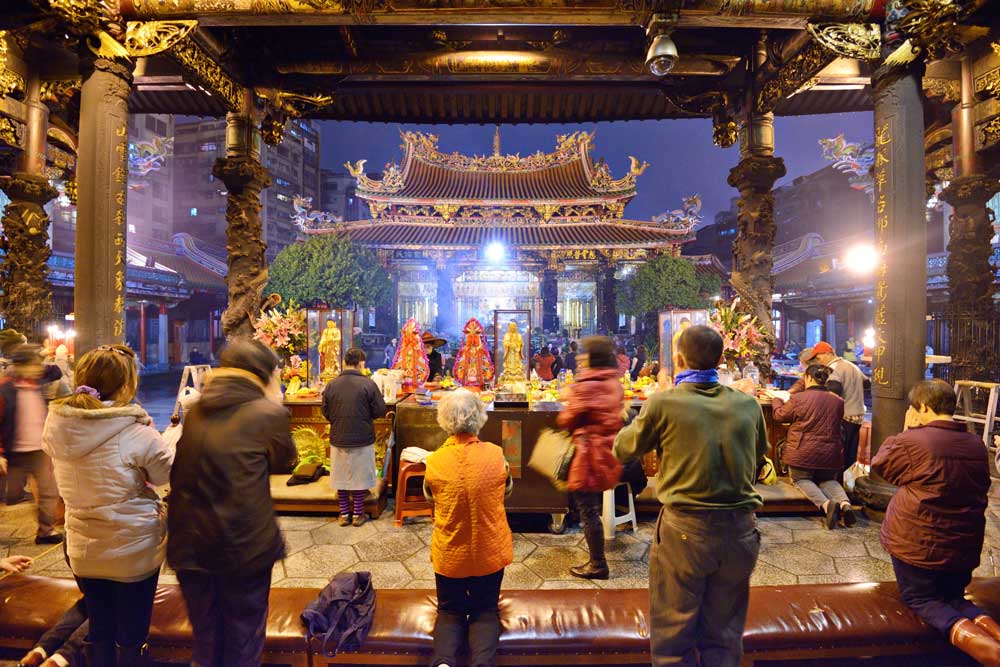 Be a part of the noble mission as a supporting member or a patron, or a volunteer contributor of content.
The power of Dharma to help sentient beings, in part, lies in ensuring access to Buddha's precious Dharma — the mission of Buddha Weekly. We can't do it without you!
A non-profit association since 2007, Buddha Weekly published many feature articles, videos, and,  podcasts. Please consider supporting the mission to preserve and "Spread the Dharma." Your support as either a patron or a supporting member helps defray the high costs of producing quality Dharma content. Thank you! Learn more here, or become one of our super karma heroes on Patreon.
Lee Kane
Author | Buddha Weekly
Lee Kane is the editor of Buddha Weekly, since 2007. His main focuses as a writer are mindfulness techniques, meditation, Dharma and Sutra commentaries, Buddhist practices, international perspectives and traditions, Vajrayana, Mahayana, Zen. He also covers various events.
Lee also contributes as a writer to various other online magazines and blogs.