Dharma Dates for August 2022: Lord Buddha's First Teaching and Lord Ksitigarbha's Birthday and much more to celebrate: lunar to western calendar conversion
During August, 2022, there are many meritorious Dharma Dates to celebrate, including one of the four larger Shakyamuni Buddha celebrations. On the four Holy Days of Shakyamuni Buddha, your merit is multiplied, especially if practiced with Bodhichitta, Metta (love), and Karuna (compassion). Please see our updated annual Dharma Calendar here>>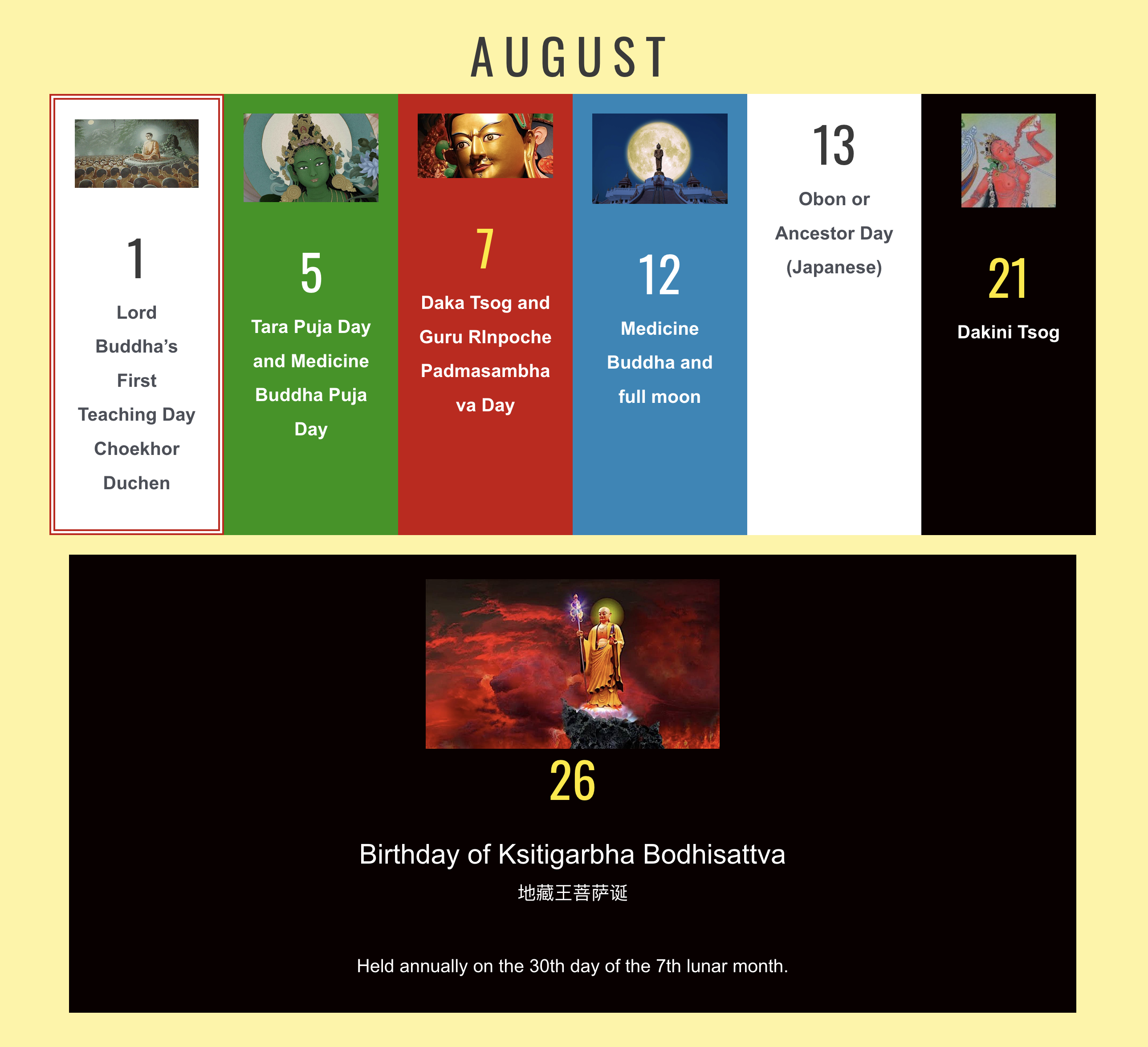 Shakyamuni Buddha's First Teaching — August 1
The most important day is Monday, August 1, 2022, the celebration of Shakyamuni Buddha's first teaching (Chokhor Duchen), and Sangha Day!  "On these holy days, the power of any meritorious action is multiplied by 100 million, as taught in the vinaya text Treasure of Quotations and Logic." — Lama Zopa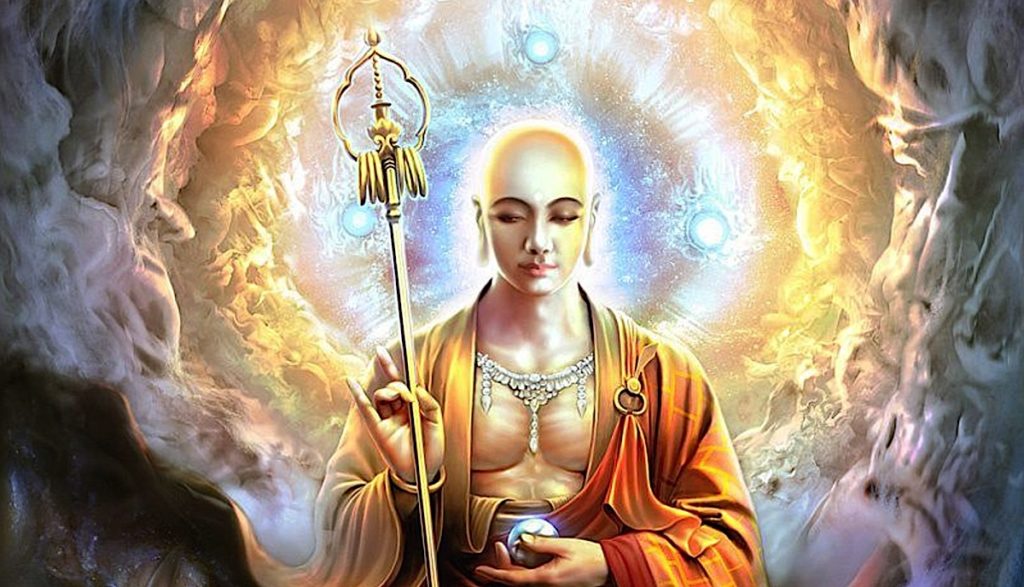 Ksitigarbha's Birthday Anniversary — August 26
On August 26 (on the western calendar, converted from lunar 30th day of the 7th month) we celebrate the glorious savior Bodhisattva Ksitigarbha. [For an extensive feature on Ksitigarbha, see>>]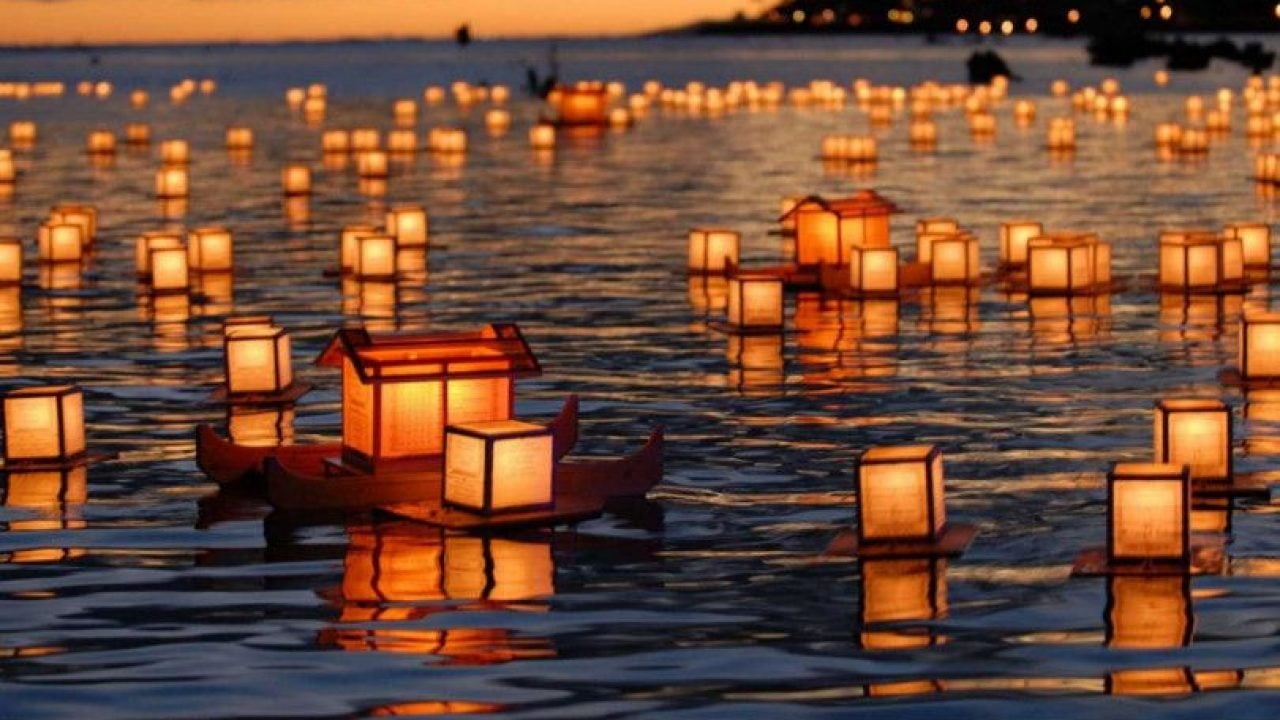 Obon (or Bon) — Ancestor Day August 13
Lineage is important in many Buddhist traditions — not only teaching and sutra lineages, but also ancestor lineages.
Obon (お盆) or Bon (盆) is the Japanese Buddhist annual festival to honor the spirits of the ancestors. This Buddhist tradition began as an ancestral tradition to visit and clean family graves. The custom began more than 500 years and often includes a dance, known as Bon Odori.
Even for those who do not, by custom, follow this tradition, this is a day — in lunar tradition — that spirits return to visit relatives. Setting out a table with food and incense for the loved-ones who have passed to their next lives is a worthy celebration for anyone.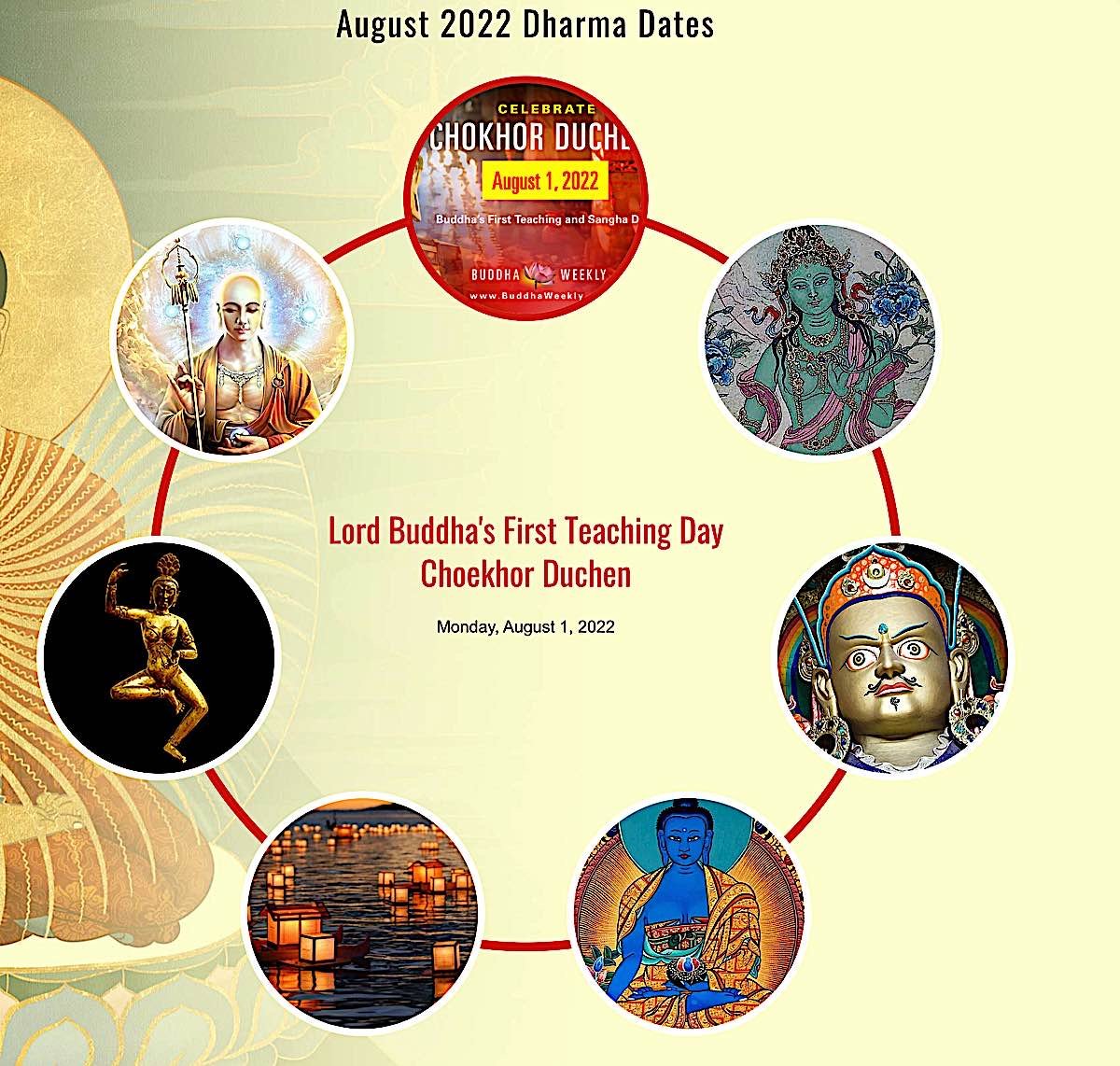 Recurring Monthly Lunar Practice Dates
Each month, in Tibetan Buddhism, we celebrate with extra offerings and celebrations on several auspicious and meritorious puja or offering days:
Please support the "Spread the Dharma" mission as one of our heroic Dharma Supporting Members, or with a one-time donation.
Please Help Support the "Spread the Dharma" Mission!
Be a part of the noble mission as a supporting member or a patron, or a volunteer contributor of content.
The power of Dharma to help sentient beings, in part, lies in ensuring access to Buddha's precious Dharma — the mission of Buddha Weekly. We can't do it without you!
A non-profit association since 2007, Buddha Weekly published many feature articles, videos, and,  podcasts. Please consider supporting the mission to preserve and "Spread the Dharma." Your support as either a patron or a supporting member helps defray the high costs of producing quality Dharma content. Thank you! Learn more here, or become one of our super karma heroes on Patreon.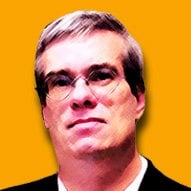 Lee Kane
Author | Buddha Weekly
Lee Kane is the editor of Buddha Weekly, since 2007. His main focuses as a writer are mindfulness techniques, meditation, Dharma and Sutra commentaries, Buddhist practices, international perspectives and traditions, Vajrayana, Mahayana, Zen. He also covers various events.
Lee also contributes as a writer to various other online magazines and blogs.