Anniversary of Jetsun Milarepa
Monday, March 6, 2023
Milarepa (Mi la ras pa in Wylie [Wylie is a method of turning Tibetan script into Roman characters]) was an incredibly wise Tibetan yogi, master, and poet who reached enlightenment in his lifetime. Widely considered to be the founder of the Kagyü school of Tibetan Buddhism. His life story is among the most commonly known and shared narratives in Tibetan culture, not only for its Buddhist profundity but for how interesting, moving, and glorious it is as well.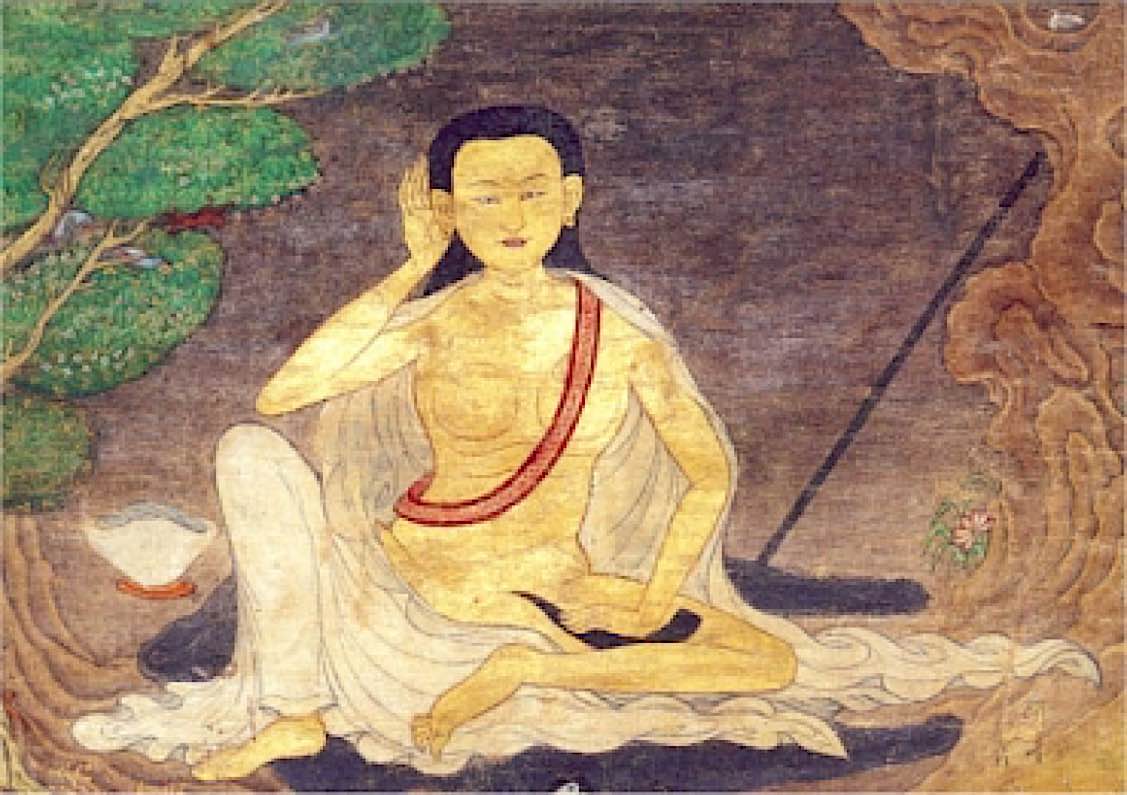 Please support the "Spread the Dharma" mission as one of our heroic Dharma Supporting Members, or with a one-time donation.
Please Help Support the "Spread the Dharma" Mission!
Be a part of the noble mission as a supporting member or a patron, or a volunteer contributor of content.
The power of Dharma to help sentient beings, in part, lies in ensuring access to Buddha's precious Dharma — the mission of Buddha Weekly. We can't do it without you!
A non-profit association since 2007, Buddha Weekly published many feature articles, videos, and,  podcasts. Please consider supporting the mission to preserve and "Spread the Dharma." Your support as either a patron or a supporting member helps defray the high costs of producing quality Dharma content. Thank you! Learn more here, or become one of our super karma heroes on Patreon.
Cookie
Author | Buddha Weekly