Today is Zamling Chisang: Universal Prayer Day — "Purification Day" — celebrating Guru Rinpoche's liberation of local deities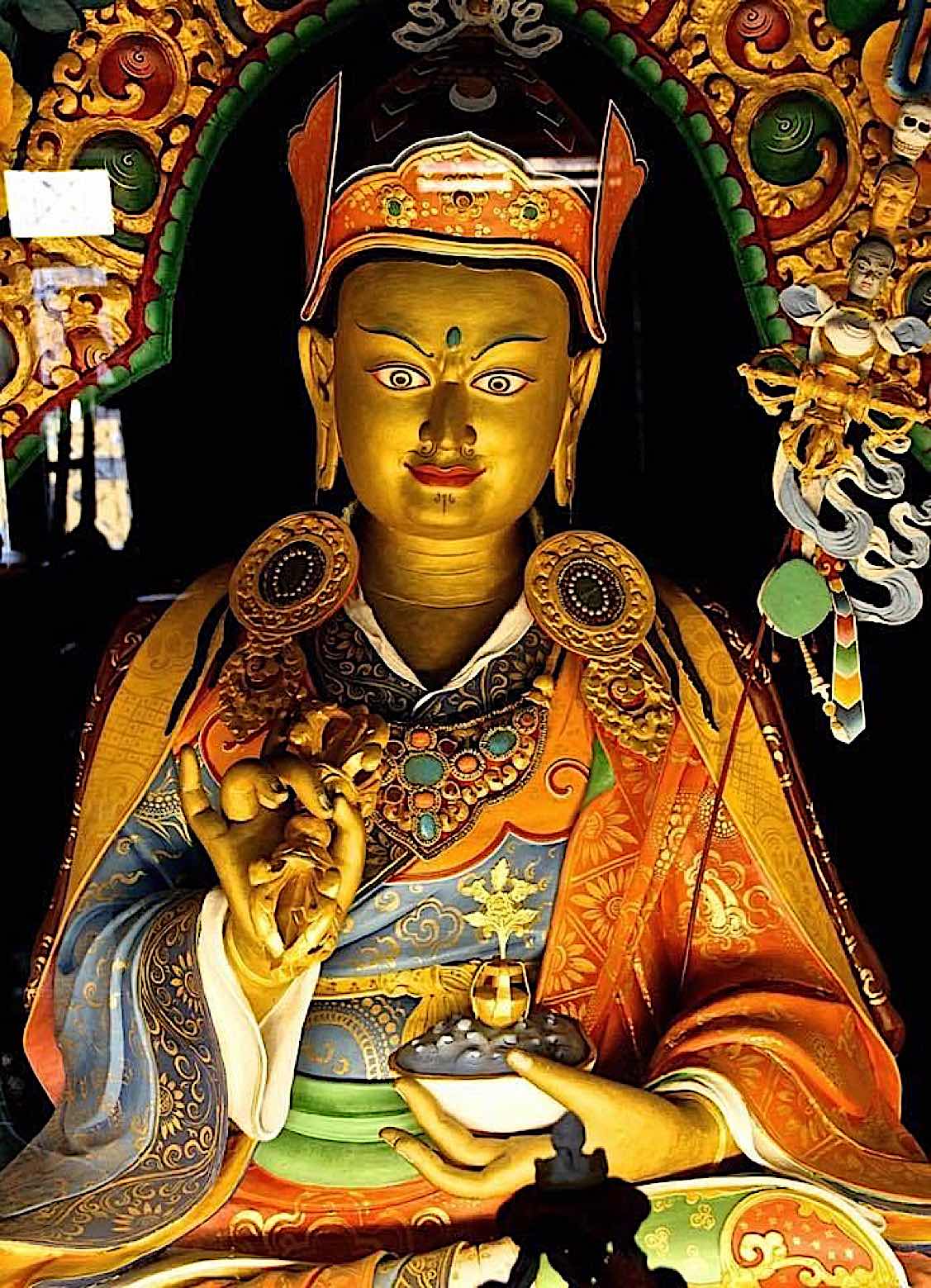 Zamling Chisang, Universal Prayer Day — or Incense Day, referring to the clouds of sage incense burned — celebrates an important act of Padmasambhava. Guru Rinpoche liberated, converted or tamed the local deities in Tibet. This is also representative of his freeing of all Tibetans, and of the teachings he brought us that we still treasure all around the world.
Today, then, is the day of "purification." This is the day that Tibetans string endless rolls of colourful prayer flags on trees. They also build bonfires for offerings — similar to a fire puja. [See picture below.] Offerings such as butter might also be offered to the flames.
Whether you view the "taming"  as symbolic — the calming of your own restless "mind" demons — or as a supernatural event, either way, it is celebrated with copious clouds of sage incense, especially at Samye Monastery.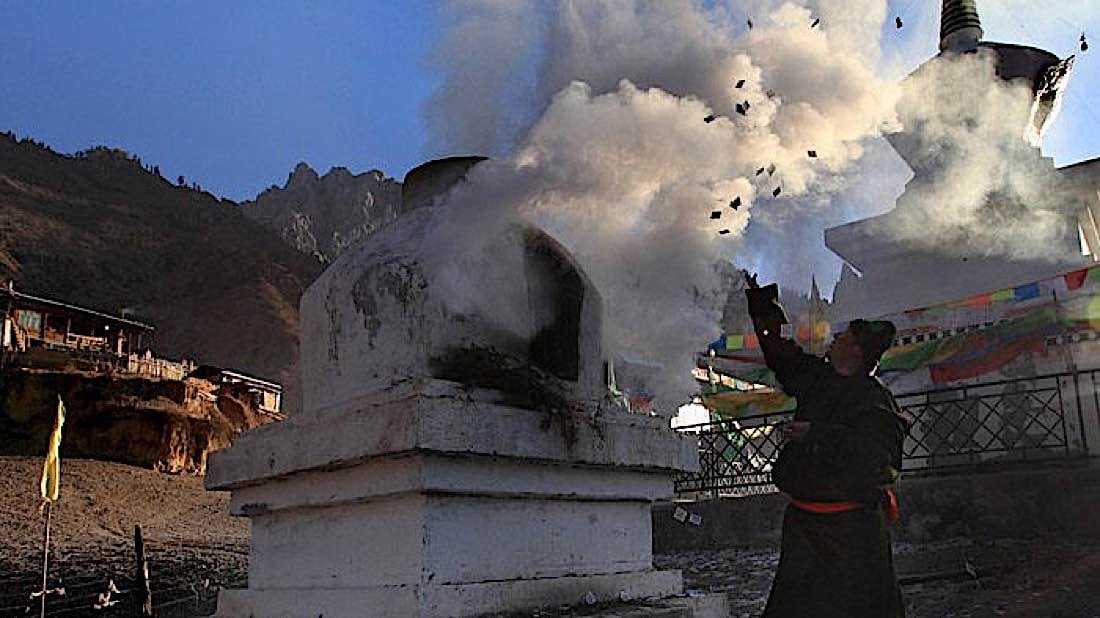 For those who hold the Precious Master Guru Rinpoche as important, this is a key celebration of his Enlightened activities. It is celebrated on the 15th day of the fifth Lunar month, today July 16, 2019.
The most important Dharma actions today would include:
Burning as much incense as possible, and especially sage if you have it.
Hanging prayer flags from trees (Prayer flags have mantras which symbollically are carried on the wind to benefit all sentient beings.)
Purification practices, prayers and meditations.
Prayers, Pujas and your own offerings, such as tea offerings, to the Protectors.
Guru Rinpoche prayers or meditations.
Please support the "Spread the Dharma" mission as one of our heroic Dharma Supporting Members, or with a one-time donation.
Please Help Support the "Spread the Dharma" Mission!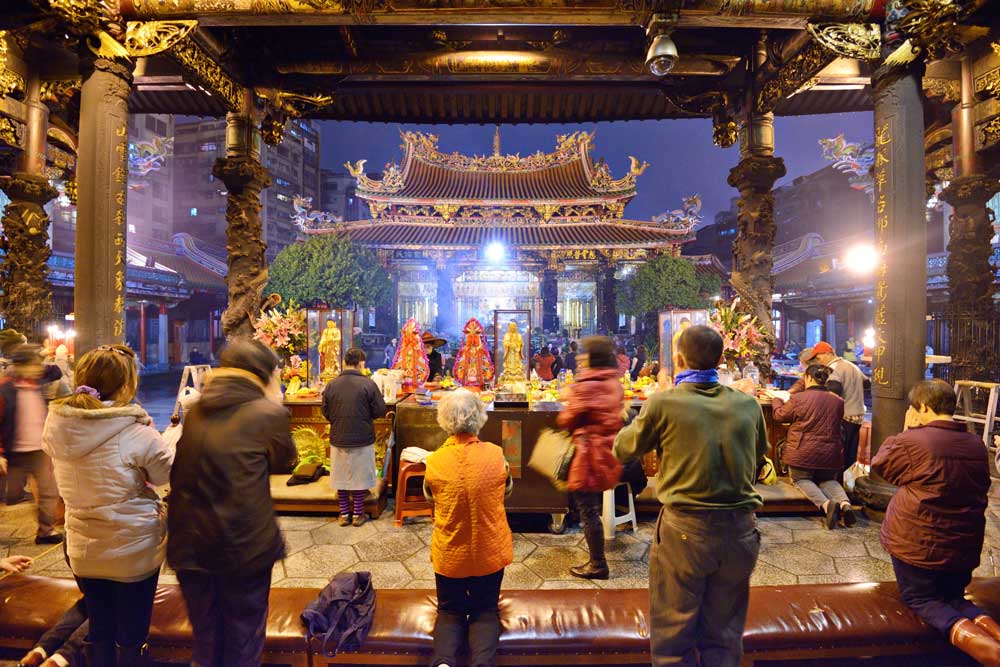 Be a part of the noble mission as a supporting member or a patron, or a volunteer contributor of content.
The power of Dharma to help sentient beings, in part, lies in ensuring access to Buddha's precious Dharma — the mission of Buddha Weekly. We can't do it without you!
A non-profit association since 2007, Buddha Weekly published many feature articles, videos, and,  podcasts. Please consider supporting the mission to preserve and "Spread the Dharma." Your support as either a patron or a supporting member helps defray the high costs of producing quality Dharma content. Thank you! Learn more here, or become one of our super karma heroes on Patreon.
Lee Kane
Author | Buddha Weekly
Lee Kane is the editor of Buddha Weekly, since 2007. His main focuses as a writer are mindfulness techniques, meditation, Dharma and Sutra commentaries, Buddhist practices, international perspectives and traditions, Vajrayana, Mahayana, Zen. He also covers various events.
Lee also contributes as a writer to various other online magazines and blogs.