Tashi Delek: Happy Losar, Lunar Year of the Earth Dog: some traditional ways to bring in an auspicious new year
This feature is historical. For a current feature on Losar 2022, Year of the Water Tiger, see>>
Lunar New Year, celebrated by hundreds-of-millions of people — as Chinese New Year, Losar, and various other Lunar labels — is an important time, traditionally, to present offerings to the Buddhas and Enlightened beings. The merit generated by simple offerings is "measureless." This is also the time to chant mantras or — if you do daily practice — to double up on your normal Buddhist practices. This year, Losar (and Chinese New Year!) falls on February 16, 2018, a Friday, and it's the Year of the Male Earth Dog. New Years celebrations traditionally last three to ten days, so have fun, and bring in the auspiciousness with mantras, offerings and kind deeds!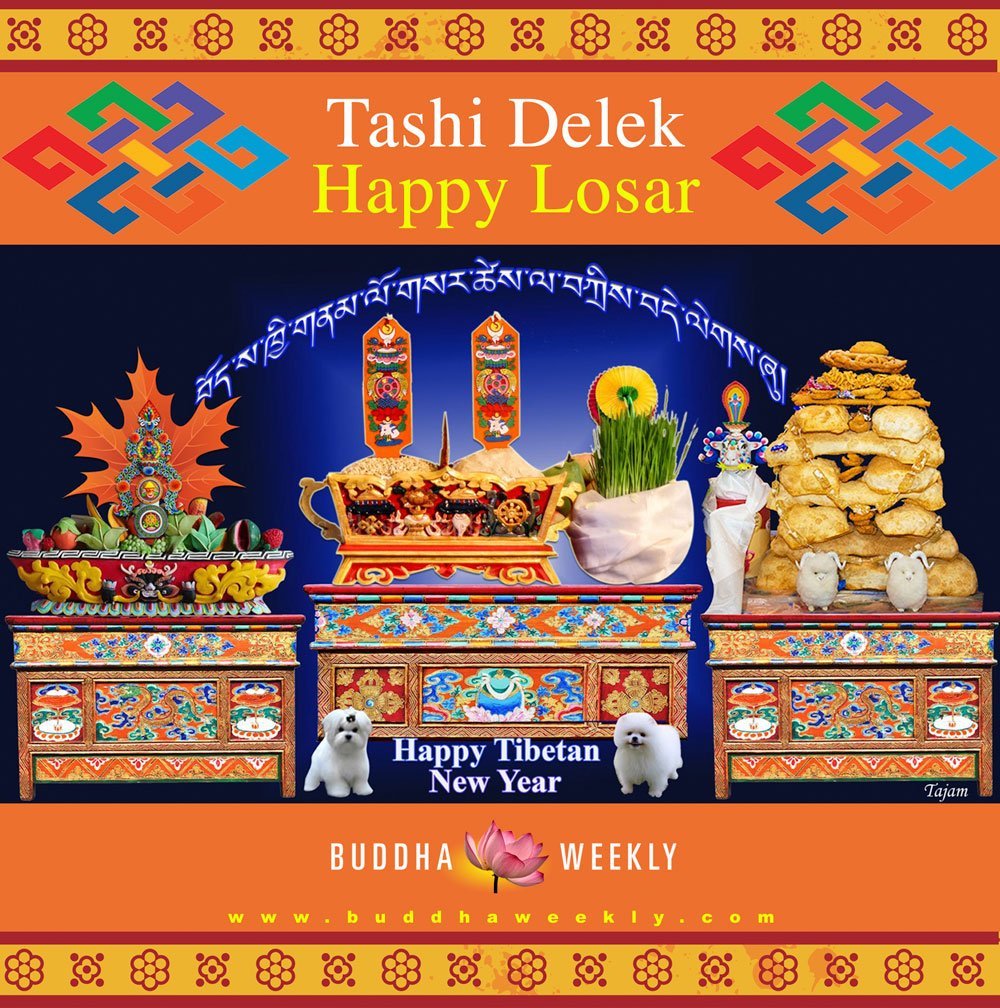 It is also the time to visit family and friends, and to be generous to all sentient beings. (Of course all times are good for this!). And, the good news is: Losar lasts 15 days. Lots of time for extra practice, dinners with friends, offerings to the Buddha, and practicing generosity.
Increased merit: a million times the merit
Traditionally, any Buddhist practices on the first three days of New Year are particularly auspicious — which is why you might see lineups at monestaries. It is said that merit — merit from practices, but also from generosity — is multipled a million times. A "million times" is just translation-speak for "many times."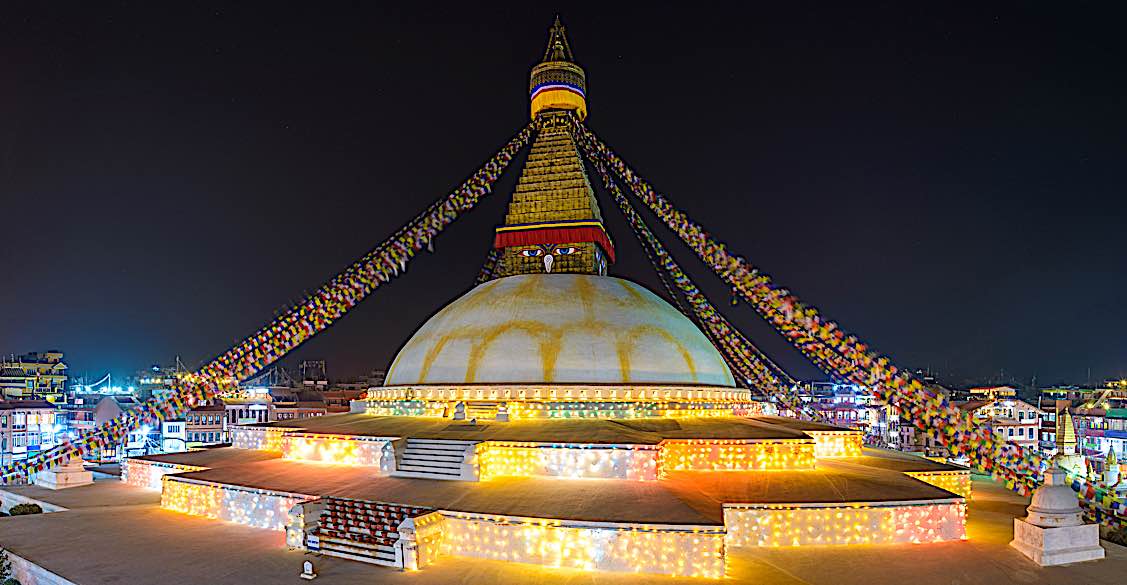 Regardless of your literal belief in "merit magnifcation" it only makes sense to celebrate a brand new year with Holy practices and set a good example for yourself and others. Lots of light, warmth and food are traditional. Spinning prayer wheels and chanting mantras are a must.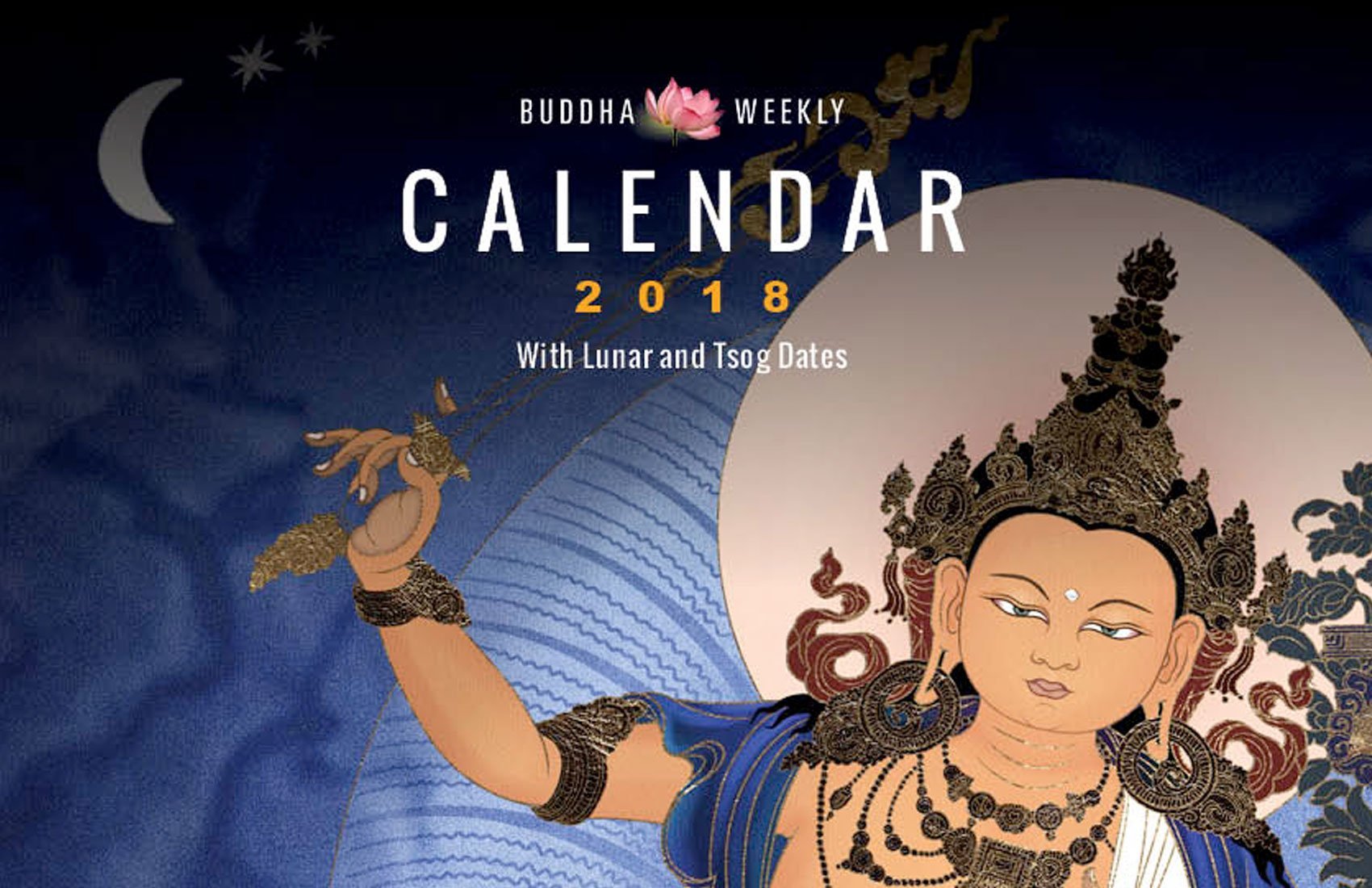 Traditionally, in Chinese New Year — but equally for any Buddhist looking to generate merit — the first meal, or even the first day of meals of the New Year should be vegetarian.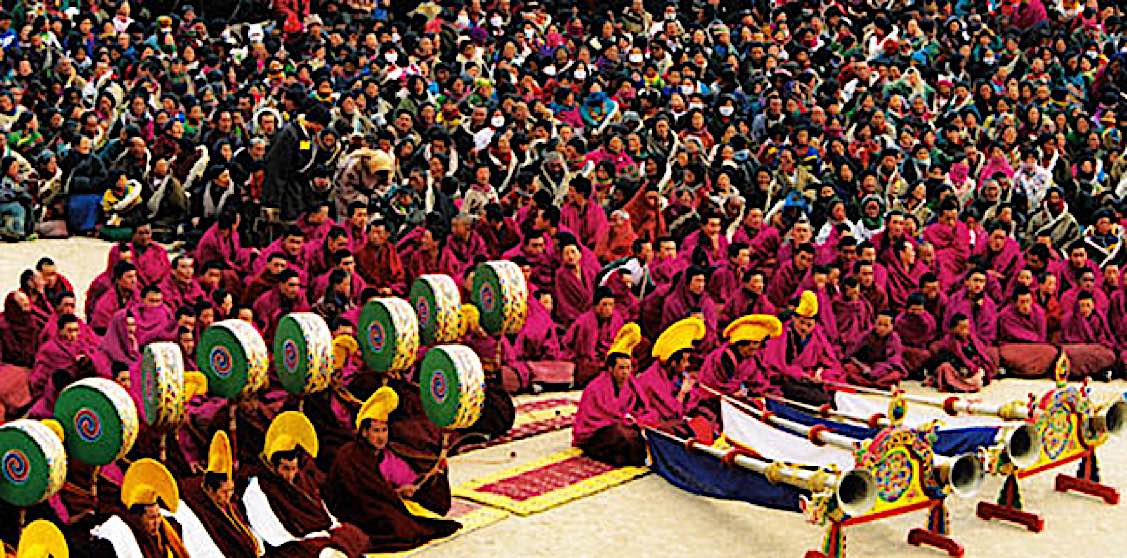 With that in mind, we encourage you to spend the first few minutes of the New Year chanting your favorite Holy Mantras. If you don't favour a particular one, here is one we prepared especially for Losar, sung by the amazing Yoko Dharma:
Tashi Delek Happy Losar!
Preparations for Losar
Prior to New Year, normally, Buddhists engage in purification practices for up to five days — notably Vajrakilaya practices. The first three days of Losar are the most important. In traditional areas, especially Nepal, Tibet, Bhutan and Mongolia, celebrations normally begin with the making of changkol (a sort of Tibetan beer). In old times, ceremonies honouring the great Palden Lhamo Dharmapala (Dharma Protector) were led by the Dalai Lama.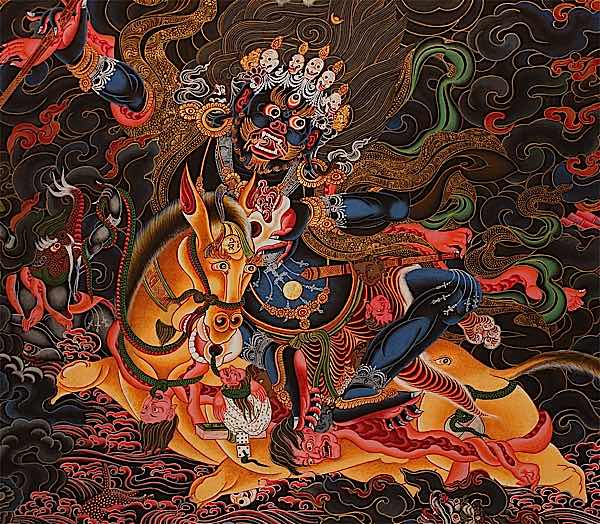 In the household, all cleaning — as with Chinese New Year — is done PRIOR to the New Year. It is not auspicious to clean too soon after New Year, and it is certainly meritorious to clean prior. Debts and quarrels should be settled prior to the New Year, so as not to bring the negative karma into the Year of the Earth Dog.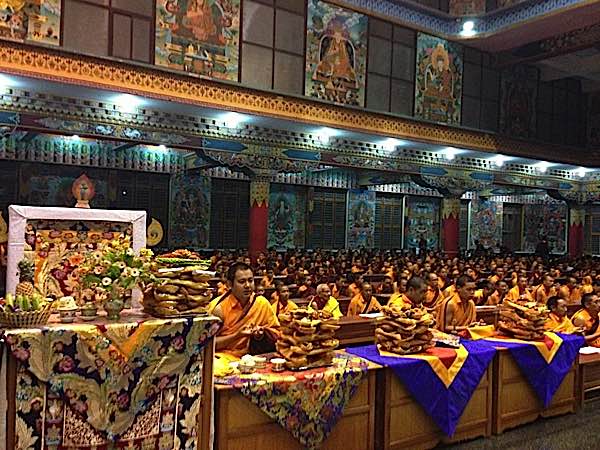 Homes are decorated with flowers and bright and lucky symbols such as Buddhas, Holy symbols, images of the sun and moon and flowers. Traditional baking fills the house with the warm scents of barley flower. Sweet deep fried foods, and barlely beer (chang) are served liberally.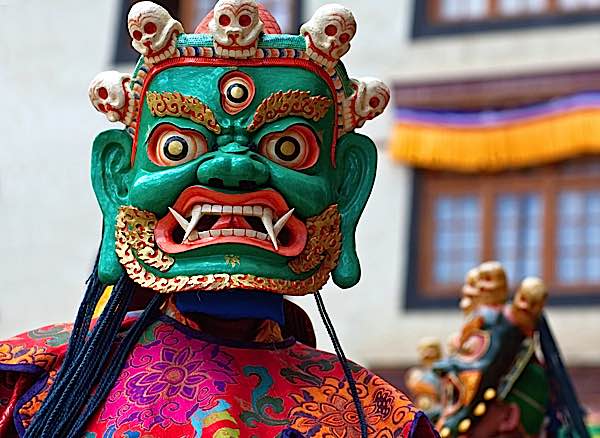 Three days of celebrating: the traditional way
Above all, Losar is a Holy time, a sacred time, a time of new beginnings, and a chance to create positive karma and merit. But, many areas — especially in Mongolia and Bhutan — might come alive with sports such as archery, horse riding, dancing and singing.
Losar in Tibet, especially, has its roots in ancient BON practice. Tenzin Wangyal, a Bon teacher, describes the traditional Losar practices, which are rooted originally in ancient BON practices:
"During Losar, the Tibetan celebration of the new year, we did not drink champagne to celebrate. Instead, we went to the local spring to perform a ritual of gratitude. We made offerings to the nagas, the water spirits who activated the water element in the area. We made smoke offerings to the local spirits associated with the natural world around us. Beliefs and behaviors like ours evolved long ago and are often seen as primitive in the West. But they are not only projections of human fears onto the natural world, as some anthropologists and historians suggest. Our way of relating to the elements originated in the direct experiences by our sages and common people of the sacred nature of the external and internal elements. We call these elements earth, water, fire, air, and space."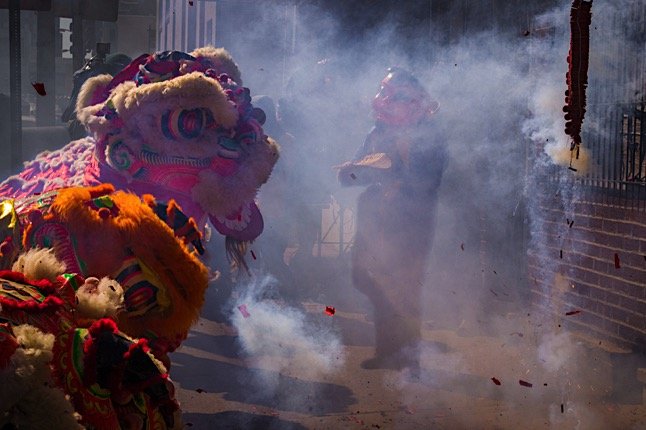 Chinese New Year
Chinese New Year, also the Earth Dog, has similar practices, and is even more particular about the "don'ts" for the New Year. For instance, it is important NOT to clean the house or cut your hair after New Year — always do it before!
It is believed that the beginning of the year sets the tone for the remainder of the year as well. The various customs, colours, and activities associated with the New Year are considered lucky and therefore used to bring positive energy into the lives of all. However, there are various tasks and items that are considered taboo, and the Chinese avoid these during the New Year.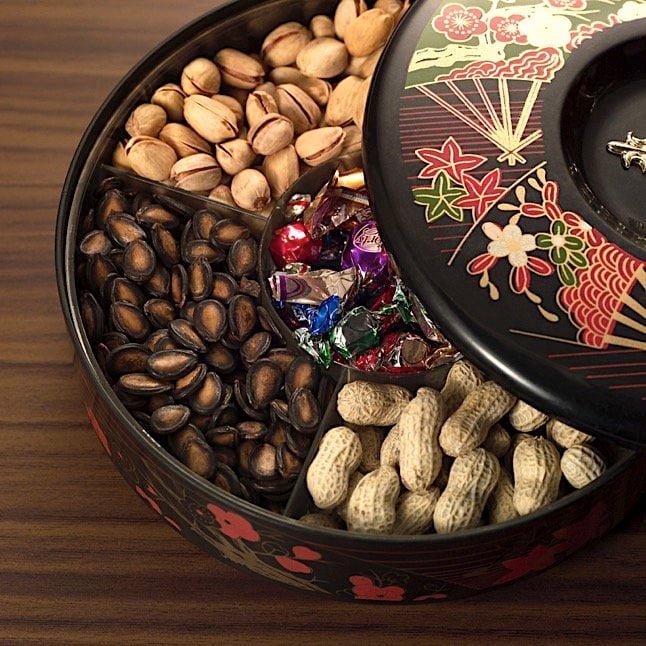 Porridge – Porridge cannot be served or consumed, as it is believed to bring poverty.
Unlucky words or topics of discussion – It is a popular belief that if you speak of death, you call upon it. Certain words and phrases have negative connotations, and they are especially avoided during the New Year, as a year that begins with talk of death may be filled with it as well.
Washing hair and clothing – It is customary to refrain from washing one's hair or clothing, as it "washes away good luck."
Needlework and sweeping – These are also taboo, as they deplete, or sweep away, wealth.
Crying – Crying is thought to bring bad luck, especially during the Spring Festival.
Breaking dishes – this is also thought to attract bad luck.
Scissors or knives – These are not used during the Spring Festival, as they "cut wealth."
Killing animals – This is believed to bring misfortune.
Clothing that is black or white – These are considered unlucky colours.
Lending or borrowing money – Lending or borrowing money is believed to attract debt.
Hospital visits and medication – Hospitals and medication are avoided, as they may bring illness throughout the year.
From the volunteers at Buddha Weekly, Tashi delek, Happy Losar!
Please support the "Spread the Dharma" mission as one of our heroic Dharma Supporting Members, or with a one-time donation.
Please Help Support the "Spread the Dharma" Mission!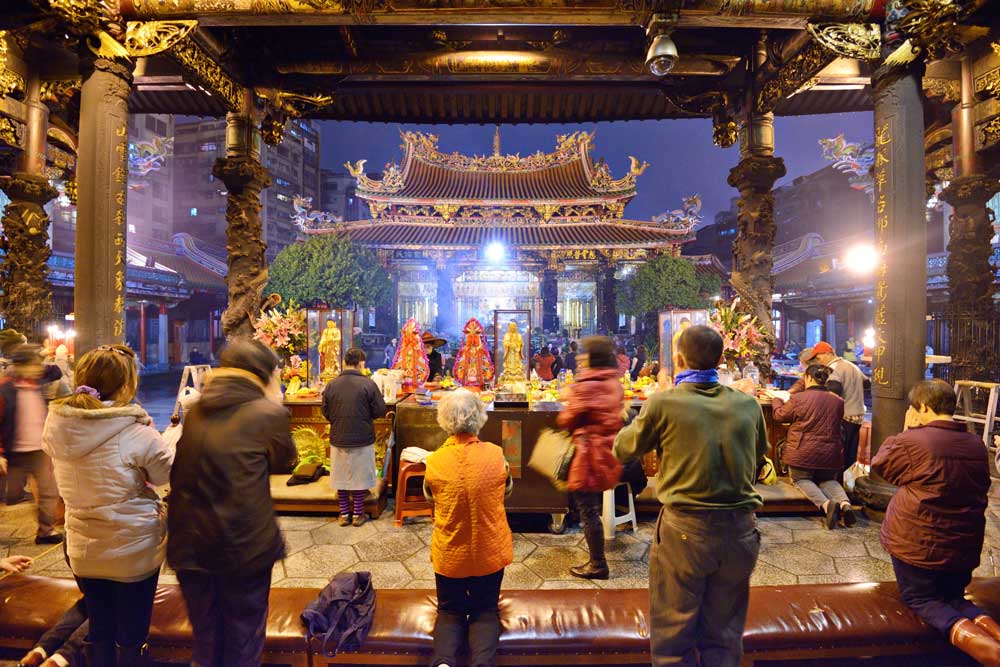 Be a part of the noble mission as a supporting member or a patron, or a volunteer contributor of content.
The power of Dharma to help sentient beings, in part, lies in ensuring access to Buddha's precious Dharma — the mission of Buddha Weekly. We can't do it without you!
A non-profit association since 2007, Buddha Weekly published many feature articles, videos, and,  podcasts. Please consider supporting the mission to preserve and "Spread the Dharma." Your support as either a patron or a supporting member helps defray the high costs of producing quality Dharma content. Thank you! Learn more here, or become one of our super karma heroes on Patreon.
Lee Kane
Author | Buddha Weekly
Lee Kane is the editor of Buddha Weekly, since 2007. His main focuses as a writer are mindfulness techniques, meditation, Dharma and Sutra commentaries, Buddhist practices, international perspectives and traditions, Vajrayana, Mahayana, Zen. He also covers various events.
Lee also contributes as a writer to various other online magazines and blogs.