Video King Shabala Multicolored Garuda: Enlightened Activity of All Buddhas; the Power of Chi and Prana
King Garuda is magnificent chief among the Four Dignities in Buddhism, Enlightened protector of the North of the mandala, and the king of all bird beings and air beings. (CONTENTS with TIME INDEX BELOW.)
This makes him among the most important of Enlightened Deities in Buddhism. As the wind-element protector, he is the patron of chi and prana and wind (vitality) in our bodies. This is the very stuff of life. In martial arts movies, you often see martial artists performing extraordinary, almost super human skills, such as lightness skills, or super strength, or walking across the water, or from tree top to tree top.
You might see a monk whirl into action and leave twelve stunned attackers on the ground. How is this conceptualized? This is a perhaps slightly exaggerated, but fun portrayal of the power of chi or prana or air. Martial artists channel this chi for power. It is this concept that powers the practice of great Lord Garuda, the Dignity of the Air and Wind, and the power behind that mysterious chi or prana.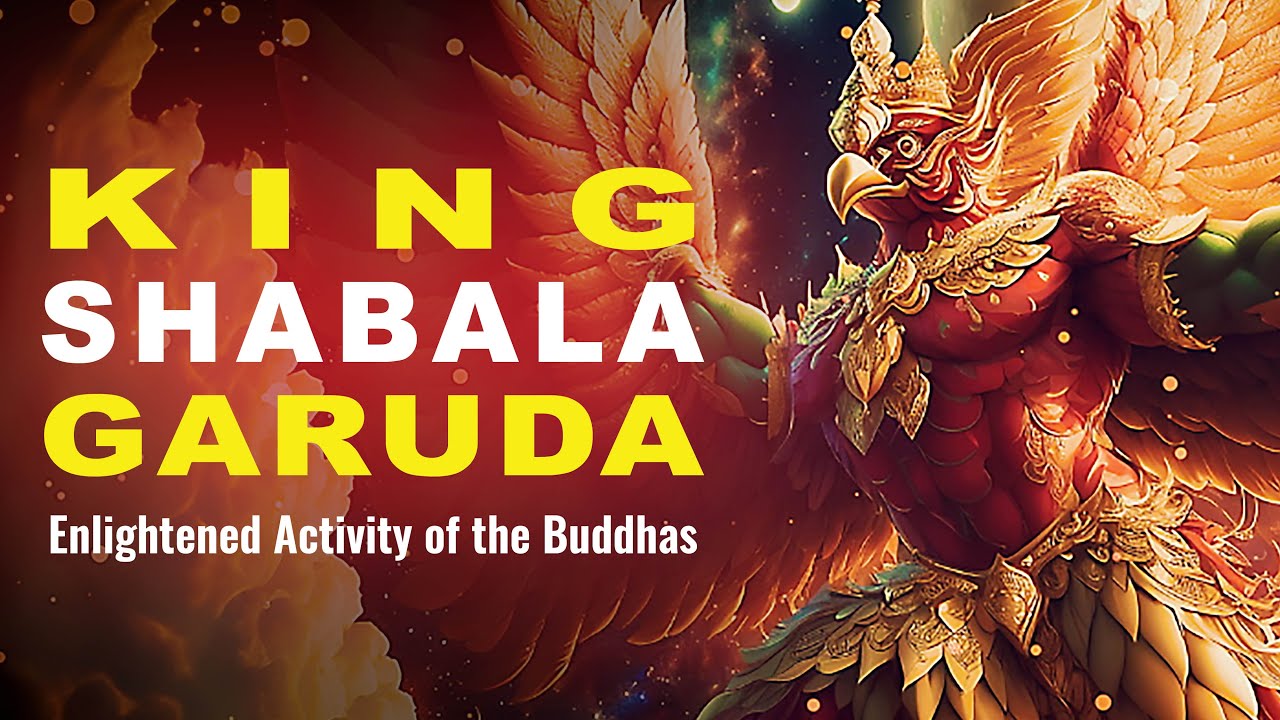 CONTENTS
00:00 Introduction King Garuda, Chief of the Four Dignities
00:31 Wind Element and Chi and Martial Arts
01:42 His essence Chi is life itself, associated with healing, power, self defence
01:53 Shabala Multicolored Garuda, the five activities of all the Buddha Families, the Wind of the North
02:46 Other forms of Garuda: Padmasambhava, Black Garuda, 3 Fierce Ones
03:47 Four Dignities: Garuda, Snow Lion Tiger and Dragon
05:47 Offerings to King Garuda; invoking his revitalizing air, chi and power
06:11 How to perform the Garuda Mudra to balance your Chi or Prana
07:01 Visualizing Shabala Garuda starting with Taking Refuge
08:09 Make sensory offerings: incense, water, fire, hot tea, flowers, food
08:41 Details of the visualization and the five healing lights of Garuda entering your body and channels: Vajra Garuda Blue, Padma Garuda Red, Buddha Garuda White, Ratna Garuda Yellow, Karma Garuda Green
10:34 Shabala Garuda's heart mantra Om Pak Shim Svaha
11:07 Dedicate the merit for all sentient beings.
11:31 Why Garuda is so loved
Garuda's best known form is Shabala Multicolored Garuda, a five-colored form to show that he encompasses all the Enlightened Activities of all five Buddha Families: white for pacifying, blue for wrathful, red for magnetizing, yellow for auspiciousness, and green for all activities.He is always active, flying, swooping, watching. As the wind of the north, he is a virtual hurricane of fearless energy.Later in this video, don't miss the short practice with mantra of Transcendental Wisdom Multi-Coloured Garuda, a powerful healing and purifying practice.
Please support the "Spread the Dharma" mission as one of our heroic Dharma Supporting Members, or with a one-time donation.
Please Help Support the "Spread the Dharma" Mission!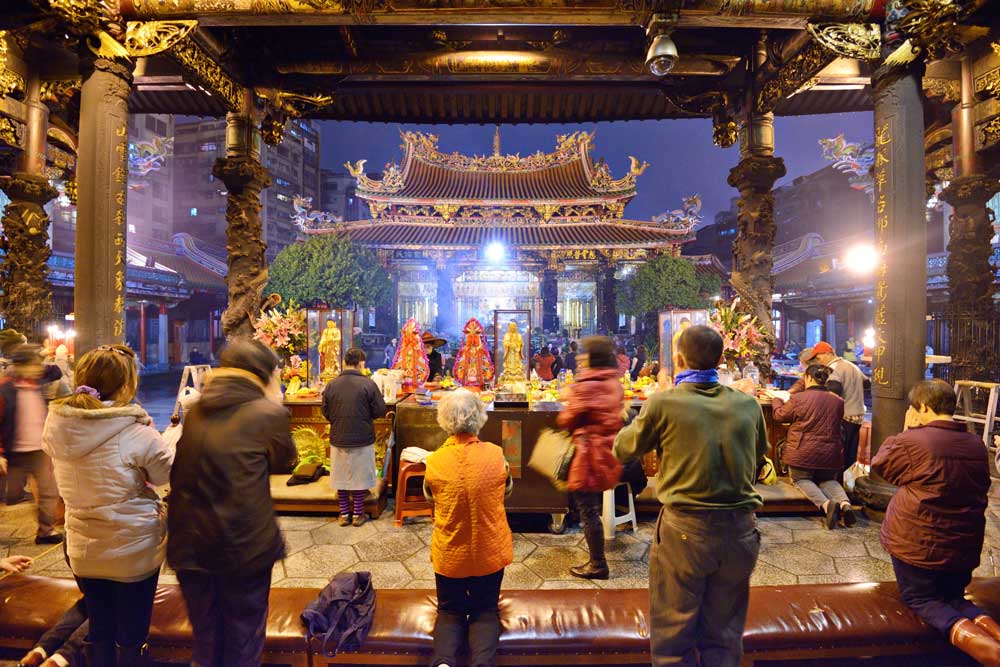 Be a part of the noble mission as a supporting member or a patron, or a volunteer contributor of content.
The power of Dharma to help sentient beings, in part, lies in ensuring access to Buddha's precious Dharma — the mission of Buddha Weekly. We can't do it without you!
A non-profit association since 2007, Buddha Weekly published many feature articles, videos, and,  podcasts. Please consider supporting the mission to preserve and "Spread the Dharma." Your support as either a patron or a supporting member helps defray the high costs of producing quality Dharma content. Thank you! Learn more here, or become one of our super karma heroes on Patreon.
Lee Kane
Author | Buddha Weekly
Lee Kane is the editor of Buddha Weekly, since 2007. His main focuses as a writer are mindfulness techniques, meditation, Dharma and Sutra commentaries, Buddhist practices, international perspectives and traditions, Vajrayana, Mahayana, Zen. He also covers various events.
Lee also contributes as a writer to various other online magazines and blogs.