Venerable Zasep Tulku Rinpoche: A big smile, easy humor, unforgettable teachings
When you first meet Venerable Archarya Zasep Tulku Rinpoche, the first thing you'll likely notice is the beaming smile. Rinpoche is remembered for his approachability—born of a combination of easy humor—and a booming laugh—together with wonderful anecdotes, inspired by a eventful life and lineage. His teachings, delivered in excellent English are easily understood and fully engaging. Layered under those impressions will be a firm conviction in the authority of the teachings and lineage, and the knowledge of a highly realized, internationally respected teacher of Gelugpa Buddhism.
Rinpoche's Eventful Life
Rinpoche's life has been eventful: teachings from a long line of illustrious of teachers, exile from Tibet on foot, and then travels as teacher to many countries around the world. Reborn and recognized as the thirteeth incarnation of Zasep Tulku, Rinpoche's great teaching abilities were refined over decades of adventures and teachings.
"I have been teaching the Buddhadharma in the west for the past 37 years," wrote Rinpoche in his Guidelines for Students. "In 1976, the Venerable Geshe Thubten Loden and I were the very first Tibetan Lamas to become resident teachers in Australia. Today, Buddhism is the fastest growing spiritual tradition in Australia. In 1981, I arrived in North America to teach. Since those early years, I have seen the Buddhadharma take root and flourish in the West; I am hopeful that it will continue to grow."
I first met Rinpoche at Gaden Choling for a teaching. I had patiently searched for a teacher for three decades; by then, I was in my late forties. I had received teachings from many teachers over the years, each teaching rewarding and special. However, that first weekend teaching with Zasep Rinpoche was different. It was like a homecoming after thirty years of roaming in the wild. Each teaching has fully engaged me, and my practice—in the last few years since I became Rinpoche's student. My personal practice has evolved far more in these last few years with Rinpoche, than in the previous nearly half a century.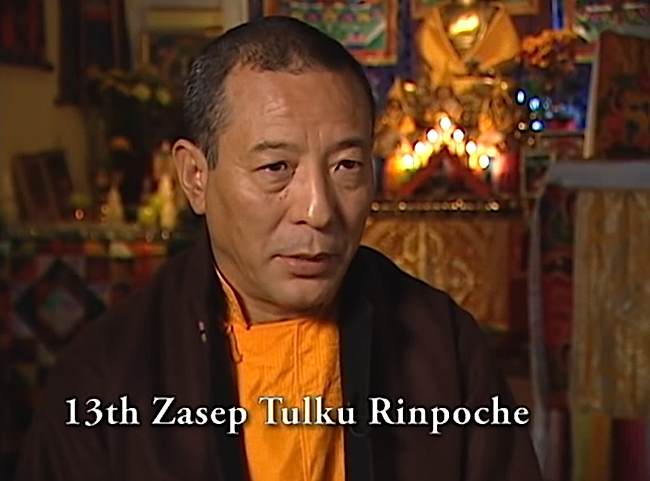 Recognized as the 13th Incarnation of Zasep Tulku
Zasep Tullku was born in the year of the Earth Ox-with-Golden-Nose-Ring (July 1st, 1948) and is recognized as the thirteenth incarnation of Zasep Tulku. At the age of five he was installed at Zuru monastary, escorted by a long procession, with great ceremony by thousands who came to receive blessings.
The young Zasep Tulku took the eight precepts and robes from Gelug Lama Chonjor Gyaltso. His main gurus are some of the legendary lamas of Tibet. He received many teachings and initiations from these great lamas, legendary teachers such as: Yongzin Trijang Rinpoche, His Holiness Kyabje Ling Rinpoche, Venerable Geshe Thupten Wanggyel, Kyabje Zong Rinpoche, Venerable Lati Rinpoche, Venerable Tara Tulku Rinpoche and Venerable Khalkha Jetsun Dampa Rinpoche.
Speaking on the importance of the teacher, Rinpoche writes this in his Guidelines for Students: "In the Tibetan Buddhist view, the spiritual teacher is the root of all spiritual realizations and attainments… A Dharma teacher is a spiritual guide who can show us how to meditate correctly so that we can make progress on our spiritual path and gain Dharma realizations."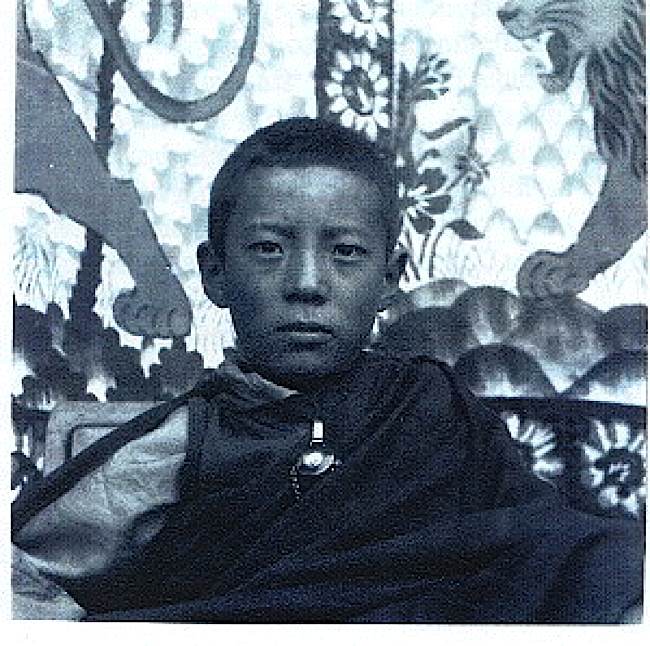 Escape from Tibet
Rinpoche escaped the Chinese invasion by walking at night across the mountains between Lhasa and Penpo. Zasep Tulku continued his studies and received many initiations over the following years, reinforced by numerous extensive retreats. In 1961, he again met is kind and holy teacher, His Holiness Yongzin Trijang Dorje Chang.
Notably, he received holy initiations in Guhyasamaja Akshobhya Vajra, Heruka Tilbu Lhanga, Thirteen Deities of Yamantaka, and Kunrig Yoga Tantra from the great Yongzin Trijang Dorje Chang, one of the tutors of the 14th Dalai Lama. Trijang Lobsang Yeshe Tenzin Gyatso was also the root lama of many other famous gurus, including Zong Rinpoche and Lama Yeshe.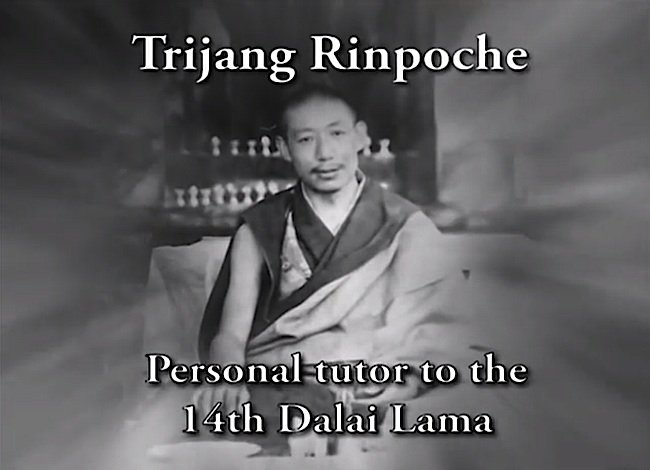 A Great Lineage of Teachers
What makes a great teacher is compassion and profound wisdom. But, what shapes a guru's teaching style is his own teachers. In the case of Zasep Tulku, many of the greatest Gelug lamas guided, shaped and taught him.
Trijing Rinpoche asked Zasep Tulku to go to Dalhousie in the Himilayas to study with Geshe Thubten Wanggyel, a learned teacher who lived an austere life. Geshe gave Zasep Tulku extensive teachings and initiations. Every winter Zasep Tulku did a four month retreat in the mountains with his teacher, including retreats in Chenrezig, Tara, Vajra Yogini, Yamantaka and many others.
"I personally have been very fortunate when it comes to retreats," writes Rinpoche in his Guidelines. "I did my first retreat when I was fifteen, a Vajra Bhairava Yamantaka retreat with my teachers Geshe Thubten Wangyal and Jhampa Kelsang Rinpoche. We did the retreat at Kailash Kuti house, named after holy Mt. Kailash in Tibet. It is located in the mountains above the hill station town of Dalhousie in the foothills of the Himalayas. I have two ways of looking back at this retreat. On the one hand, it was very powerful, amazing actually. On the other hand, it was mentally and physically exhausting, difficult beyond words."
Describing his experiences with Geshe, Rinpoche writes: "My teacher Geshe Thupten Wangyal was very strict and highly disciplined; we would start our first session at 4:30 A.M.; we practised four sessions a day, with our last session ending around 9:00 P.M."
Over the next few years, as an ordained monk, he received initiations in the complete Guhyamsamaja (and transmission of the Guhyasaaajamahatantraraja), Six-Armed Mahakala, Kalachakra, and the complete Lama Chopa and Mahamudra root text. He received countless teachings in Lam Rim, Bodhichitta Thought Training, Eight-verse Training of the Mind, the Thirty-Seven Practices of the Bodhisattvas. In following years he received the complete Heruka five deities and body mandala, Vajra Yogini, Twenty-one Taras, White Tara, Haryagriva, King Garuda and Vajrapani Amitayas and White Heruka for Long Life. He also received teachings on the uncommon inconceivable yoga practices of Vajrayogini, a very special practice given to only three students at a time.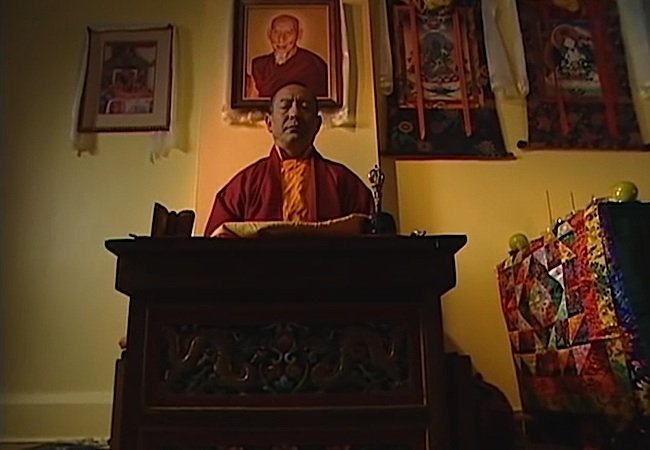 Rare Teachings Requested
Five lamas made the request for a rare teaching titled "The Combination Practice of Peaceful and Wrathful Manjushri". After three years of waiting, these five great lamas received this special teaching: Venerable Zasep Tulku Rinpoche, H.H. Ling Rinpoche, Venerable Geshe Thupten Wanggyel, Venerable Sha Ko Ken Rinpoche, Venerable Jhampa Kelsang Rinpoche and Venerable Ja Moon Rinpoche. The text is oral transmission only, and is not written down.
"In truth, I think it is hard to choose a Dharma teacher wisely," writes Rinpoche, in discussing finding a teacher. "Some people use logic and reason to select a teacher, others intuition and faith but really, a lot of it comes down to personality… the most important thing is that you find a teacher who is compassionate and wise, has impeccable integrity, and is well-respected as a teacher. He or she should not be prejudiced, biased or hypocritical, and his or her conduct should not contradict the very teachings he or she is giving."
Zasep Tulku Rinpoche also received these initiations from his teachers:
From HH Kyabje Zong Rinpoche, he received initiations and commentaries on the Chakrasamvara Five Deities and Body Mandala, Vajrayogini, Chittimani Tara, and Chod.
From Tara Rinpoche he received initiations for Haryagirva Sangdrup, Guhyasamaya, Vajrasattva, White Manjusri and Six-Armed Mahakala.
From Lati Rinpoche he received Orange Manjusri, Medicine Buddha, White Heruka, Goddess Svarasvati and Dharmapala Sher Tab Chen.
From Venerable Khalkha Jetsun Dampa Rinpoche he received Chod according to Gaden Ear Whispered Lineage and Dakini Ear Whispered Lineage, together with Chod according to Kagyu lineage. He also received Kurukula initiation.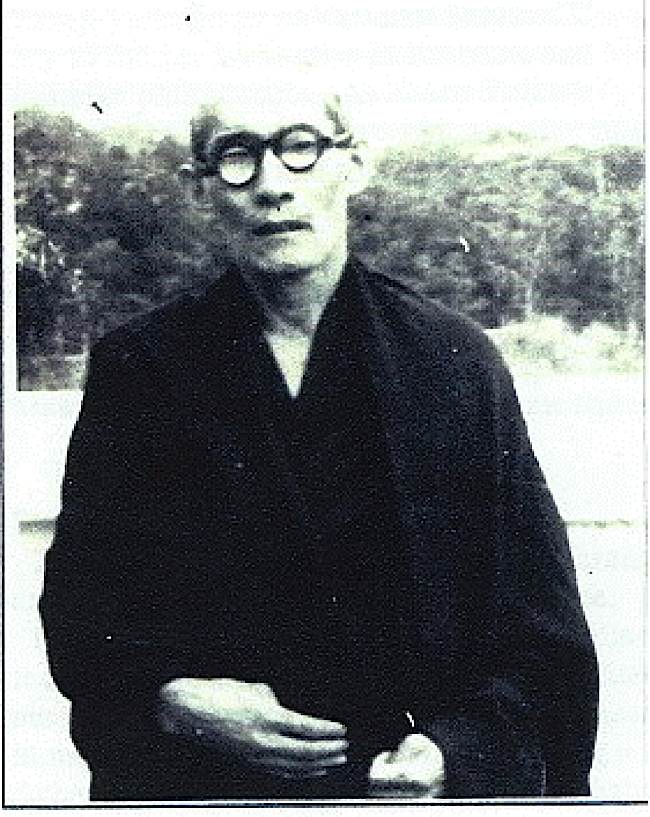 After the passing of his teacher Geshe Wanggyel, Zasep Tulku remained at Varanasi and earned his Acharya (Master's) degree.
Lama Thubten Yeshe's Request
Aside from teaching style and personality, what defines the credibility of a great teacher—at least for me—is: experience, compassion and care, and deep and profound teachings rooted in irrefutable lineage. One added dimension, in the case of Zasep Tulku Rinpoche, is a passion for languages. His ability to master languages—six languages fluently—allowed him to communicate teachings to a wide variety of students. In early days, Zasep Tulku participated in countless teachings as a translator.
In 1976, Lama Thubten Yeshe requested Zasep Tulku move the Australia to act as translator for Geshe Thubten Loden at the Chenrezig Institute for Wisdom and Culture. Over the next three years, Zasep Rinpoche gave Lam Rim meditation courses in various cities of Australia. His students in Tasmania established a retreat centre with Zasep Rinpoche as spiritual director.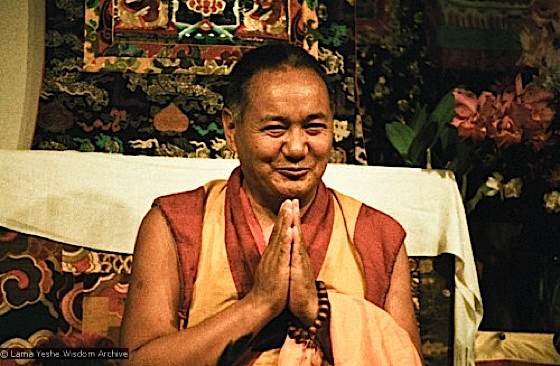 Zasep Rinpoche's Move to Canada
Rinpoche was invited to Canada by his students, and arrived in 1980. He settled in picturesque Nelson, British Columbia.
The same year, His Holiness Ling Rinpoche appointed Zasep Rinpoche as resident teacher for a new Gelug center in Canada. Ling Rinpoche named the Toronto centre Gaden Choling Mahayana Buddhist Meditation Centre. While continuing as spiritual director forseveral centres in and around Australia including Hobart, Tasmania, Sydney, and Uralla, he now helped guide centres in Canada.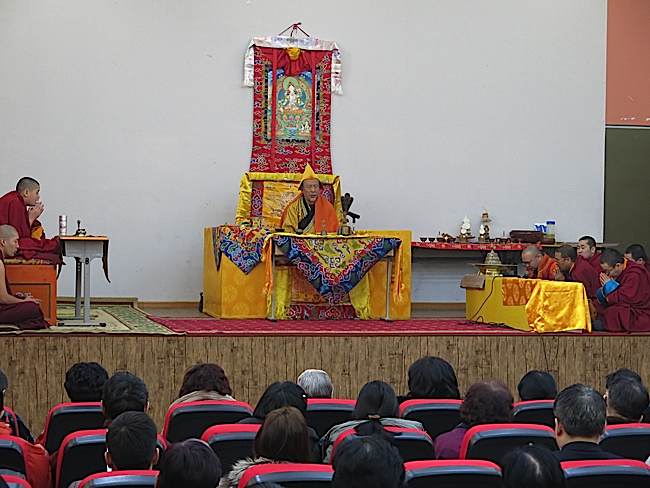 Rinpoche invited His Holiness Zong Rinpoche to come to Toronto to teach in 1981, launching decades of inspiring teachings from Zasep Rinpoche and illustrious guest teachers. Rinpoche taught eager students everything from Lam Rim to Highest Yoga Tantra practices. Through the years, the centre has seen initiations in Chittimani Tara, Medicine Buddha, White and Green Tara, Chenrezig, Manjushri, Vajrapani, Svarasvati, Mahakala, White Zambala, Vajrasattva, Heruka, Yamantaka, and Vajrayogini. Sessions in Buddhist logic are popular, along with seven-point thought transformation, Mahamudra teachings and Ngondro.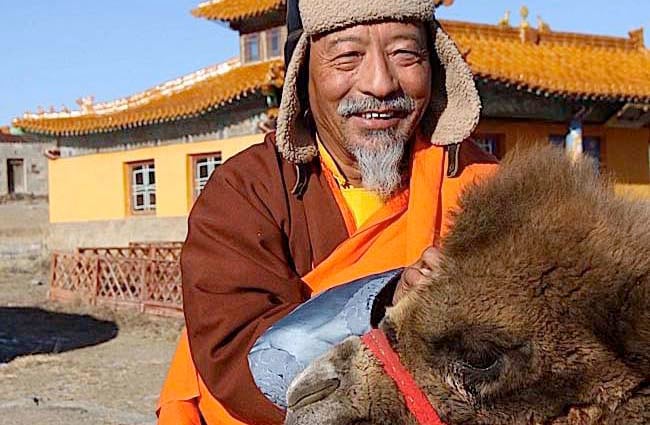 There are now four other centres in Canada, and two in the United States. A new retreat centre was recently built in Nelson, BC. Rinpoche continues to travel between the centres providing guidance, teachings, initiations and retreats.
Rinpoche Today: Selfless Actions and Endless Devotion to His Students
Actions (karma) speaks. Rinpoche spends countless hours on the road to deliver teachings to his appreciative students around the world, particularly in Australia, Canada and the United States where he is spiritual director of several centres. He is well-known in Tibet, Mongolia and India for his energetic relief work on behalf of Gaden Relief. Gaden Relief has helped people in Tibet since 1988, and has worked to deliver health care to the poor, care for seniors, support nunneries, and restore monasteries . In Mongolia, Gaden Relief helped provide shelter to homeless families and improved or helped rebuild monasteries. In India, where nuns have few sources of support, Gaden Relief delivered health relief, food, and clothing.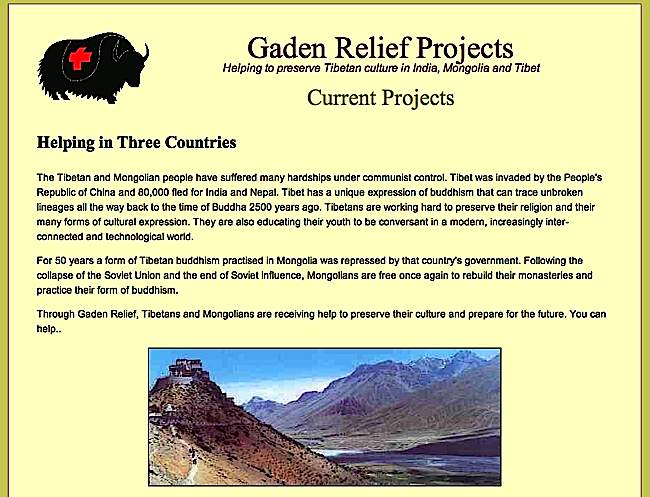 Rinpoche never seems to tire of offering teachings. During one retreat, he told the story of his early teachings: "In Australia, we delivered teachings every day, six days a week, 11 months of the year." Today, not much has changed, as he travels from centre to centre around the world delivering teachings.
Sources: Some information distilled from ZasepTulku.com and the Golden Blue Lotus Tara site.
Please support the "Spread the Dharma" mission as one of our heroic Dharma Supporting Members, or with a one-time donation.
Please Help Support the "Spread the Dharma" Mission!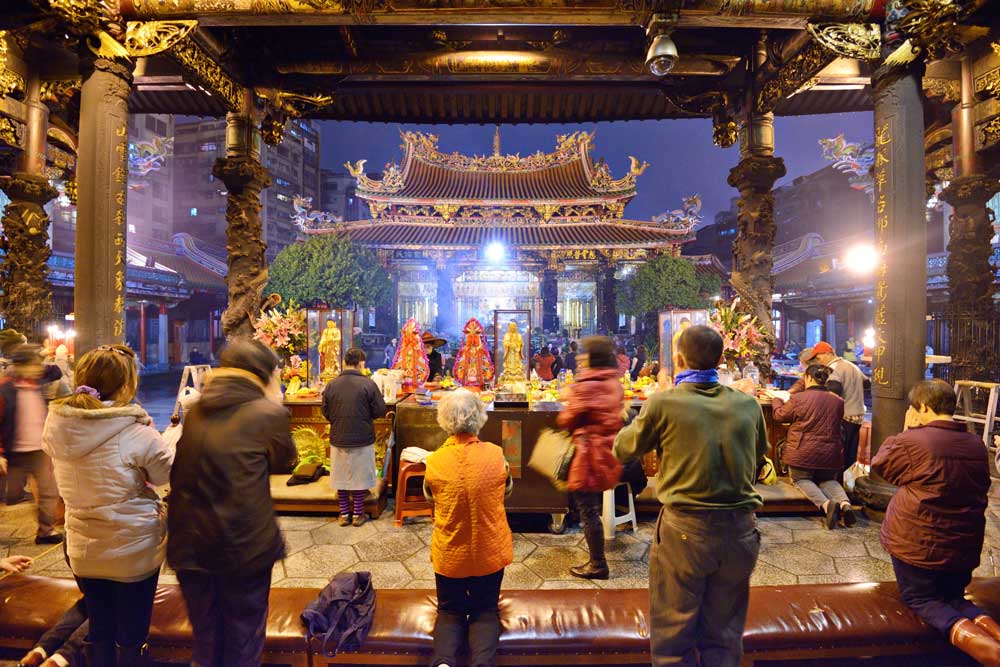 Be a part of the noble mission as a supporting member or a patron, or a volunteer contributor of content.
The power of Dharma to help sentient beings, in part, lies in ensuring access to Buddha's precious Dharma — the mission of Buddha Weekly. We can't do it without you!
A non-profit association since 2007, Buddha Weekly published many feature articles, videos, and,  podcasts. Please consider supporting the mission to preserve and "Spread the Dharma." Your support as either a patron or a supporting member helps defray the high costs of producing quality Dharma content. Thank you! Learn more here, or become one of our super karma heroes on Patreon.
Lee Kane
Author | Buddha Weekly
Lee Kane is the editor of Buddha Weekly, since 2007. His main focuses as a writer are mindfulness techniques, meditation, Dharma and Sutra commentaries, Buddhist practices, international perspectives and traditions, Vajrayana, Mahayana, Zen. He also covers various events.
Lee also contributes as a writer to various other online magazines and blogs.