Vajrayogini's 8 Lines of Praise in Sanskrit chanted by the amazing Yoko Dharma!
Chant along now, with the Amazing Yoko Dharma, as she beautifully sings the glorious eight lines of praise to Vajra yogini in Sanskrit, with beautiful meditative images. These, unlike the mantra, are not generally considered restricted, although be guided by your own teacher.
EVENT Note: a Special Empowerment and two-week initiation and retreat for Vajrayogini is scheduled at Tashi Choling with Venerable Zasep Rinpoche in April 29th to May 14th, 2023. Information here>>
OM NAMO BHAGAVATE BAGAVATE BAGAVATE VAJRA VARAHI BAM HUM HUM PHAT
OM NAMO ARYA  APARA-JITE  TRAI-LOKYA  MATI VIDYESHVARI HUM HUM PHAT
OM NAMO SARVA BHUTA BHAYA  VAHE MAHA VAJRA HUM HUM PHAT
OM NAMO VAJRA SANI AJITE APARA-JITE VASHAM KARI-NETRA HUM HUM PHAT
OM NAMO BRAHMANI SHOSHANI ROSHANI KRODHE KARALENE HUM HUM PHAT
OM NAMO TRASANI  MARANI  PRABHADANI  PARAJAYE HUM HUM PHAT
OM NAMO VIJAYE JAMBHANI STAMBHANI MOHANI HUM HUM PHAT
OM NAMO VAJRA  VARAHI MAHA YOGINI KAME-SHVARI KHAGE HUM HUM PHAT
Please support the "Spread the Dharma" mission as one of our heroic Dharma Supporting Members, or with a one-time donation.
Please Help Support the "Spread the Dharma" Mission!
Be a part of the noble mission as a supporting member or a patron, or a volunteer contributor of content.
The power of Dharma to help sentient beings, in part, lies in ensuring access to Buddha's precious Dharma — the mission of Buddha Weekly. We can't do it without you!
A non-profit association since 2007, Buddha Weekly published many feature articles, videos, and,  podcasts. Please consider supporting the mission to preserve and "Spread the Dharma." Your support as either a patron or a supporting member helps defray the high costs of producing quality Dharma content. Thank you! Learn more here, or become one of our super karma heroes on Patreon.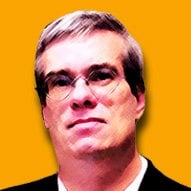 Lee Kane
Author | Buddha Weekly
Lee Kane is the editor of Buddha Weekly, since 2007. His main focuses as a writer are mindfulness techniques, meditation, Dharma and Sutra commentaries, Buddhist practices, international perspectives and traditions, Vajrayana, Mahayana, Zen. He also covers various events.
Lee also contributes as a writer to various other online magazines and blogs.