Lightning fast Compassion: group of students, inpired by H.E. Zasep Rinpoche, aid a young nun in India requiring neurosurgery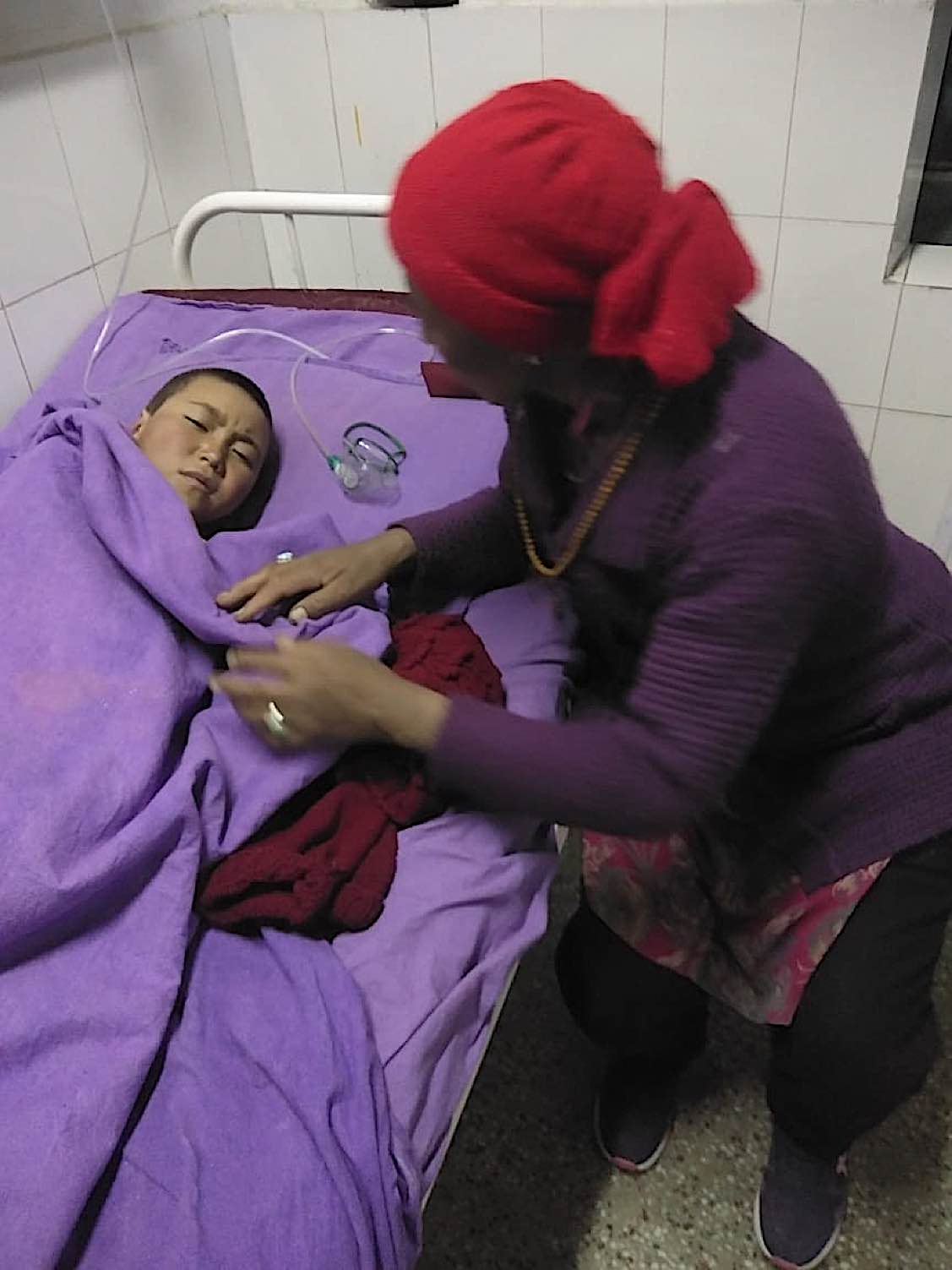 I was at a White Heruka long life weekend retreat with H.E. Zasep Rinpoche when we abruptly became part of a "compassion-in-action" moment. One of Rinpoche's students — a volunteer with Gaden Relief — stood up and quietly asked if we could help fund the dangerous neurosurgery on a Nun named Stanzin. As an urgent request, it was unplanned, prompted by a desperate phone call from a nunnery in India.
Irina Safonova from Gaden Relief explained:

"Although life there is very difficult and very poor, everyone was healthy and happy during my visit. The Nunnery contacted me in the second half of November and asked for financial help to cover medical expenses for Stanzin, a young nun who became very ill. Stanzin was transported through Penci La pass to intensive care unit in Leh hospital. Radiology and other tests showed a cystic lesion 24×28.3mm in left parietal lobe with gross surrounding edema causing mass effect. Stanzin was referred  and flown to intensive care unit in Delhi Hospital for more tests and treatment."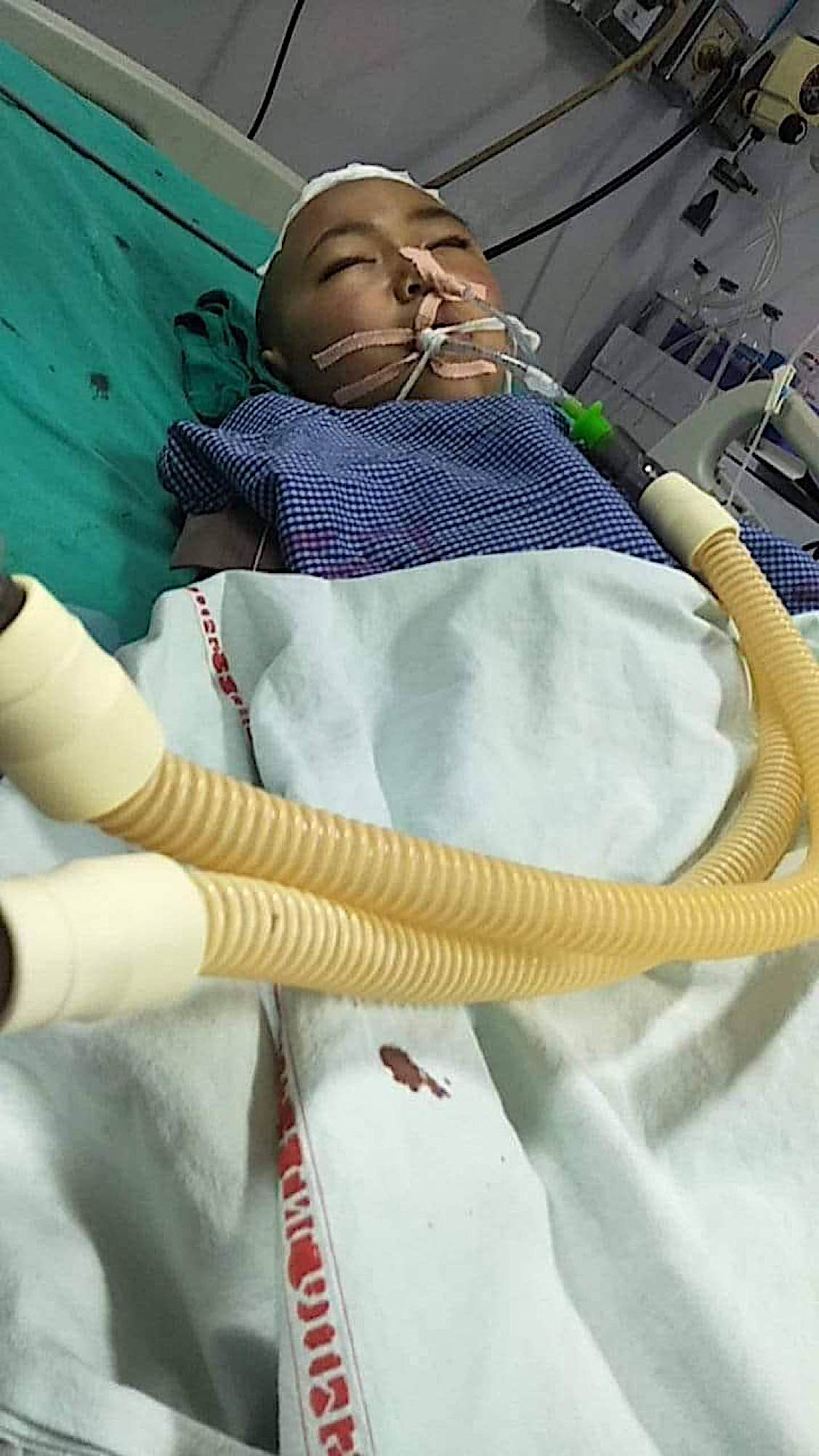 Surgical costs
The issue then became cost. The nuns are not well off financially, and medical care is not fully covered.
"It was emergency situation and we didn't have time for online fundraising. Rinpoche advised me to suggest raising money during his teaching. Rinpoche personally donated from his newly published book proceeds more than a quarter of the requested amount. The amount we raised fully covered the current surgical expenses."
It was a wonderful moment of kindness-in-action, as every student at the teaching event pitched in. As the photo of the students at Gaden Choling below shows, they were delighted to help the young nun Stanzin.
Neurosurgery for young Stanzin
Irina, the student who requested help on behalf of the nun, is a volunteer at Gaden Relief, a 25-year-old, volunteer-run charity with a mission to offer humanitarian aid to the sick and the needy in the Himalayan region and Mongolia. However, as the request was urgent, there was no time to request funds the traditional way.
The young nuns at Zangla Byangchub Choling Nunnery in Zanskar Valley, Ladakh, India. Stanzin is one of the young nuns. Irina from Gaden Relief is conspicuously tall in the group.
In November, Irina received a call from Zangla Byangchub Choling Nunnery in Zanskar Valley, Ladakh, India, requesting help for Stanzin for the urgent surgery. Stanzin, who needed the surgery , was not covered in full for the surgery. In the event of successful surgery, she was also not covered for some of her post operative care. [We won't keep you in suspense, the surgery was successful. See some of the wonderful photos of Stanzin the day before and after surgery.]
Irina reported: "Stanzin underwent complex craniotomy surgery. She is recovering well. Full recovery would take around three months."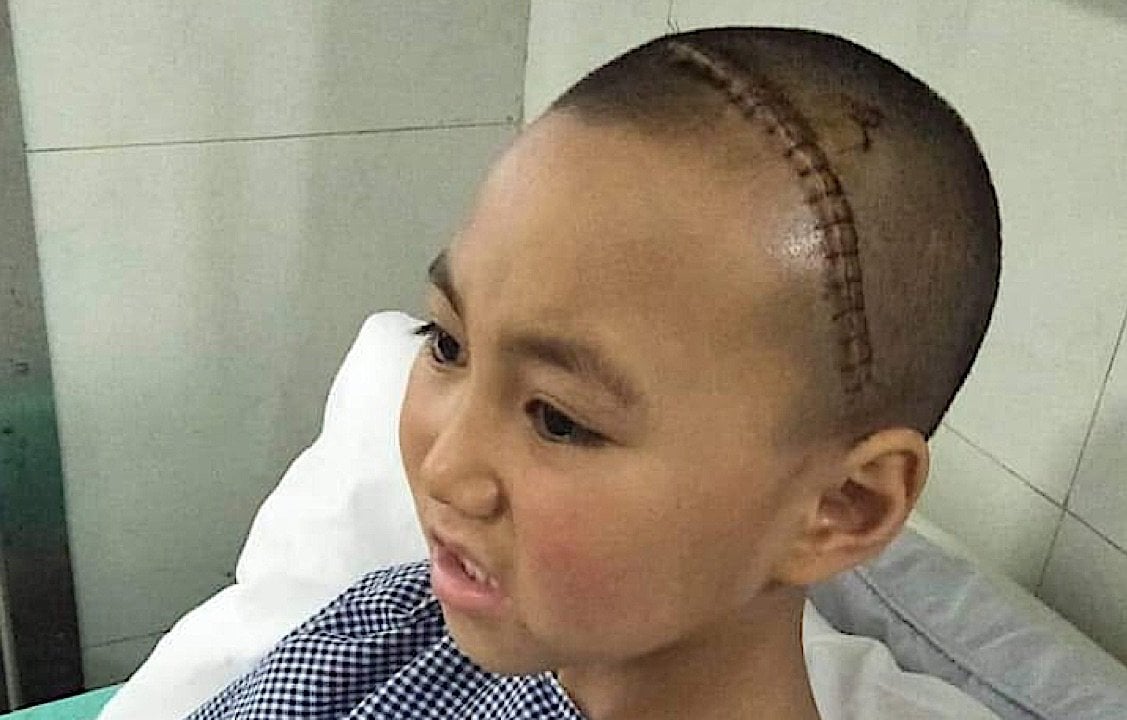 Although the emergency surgery is over, Gaden Relief is organizing fund-raising for her post-operative care. Stanzin will require medication and care not covered. Anyone interested in helping out with Stanzin's post operative care, or any of the many other projects of Gaden Relief, please consider donating at Gaden Relief>>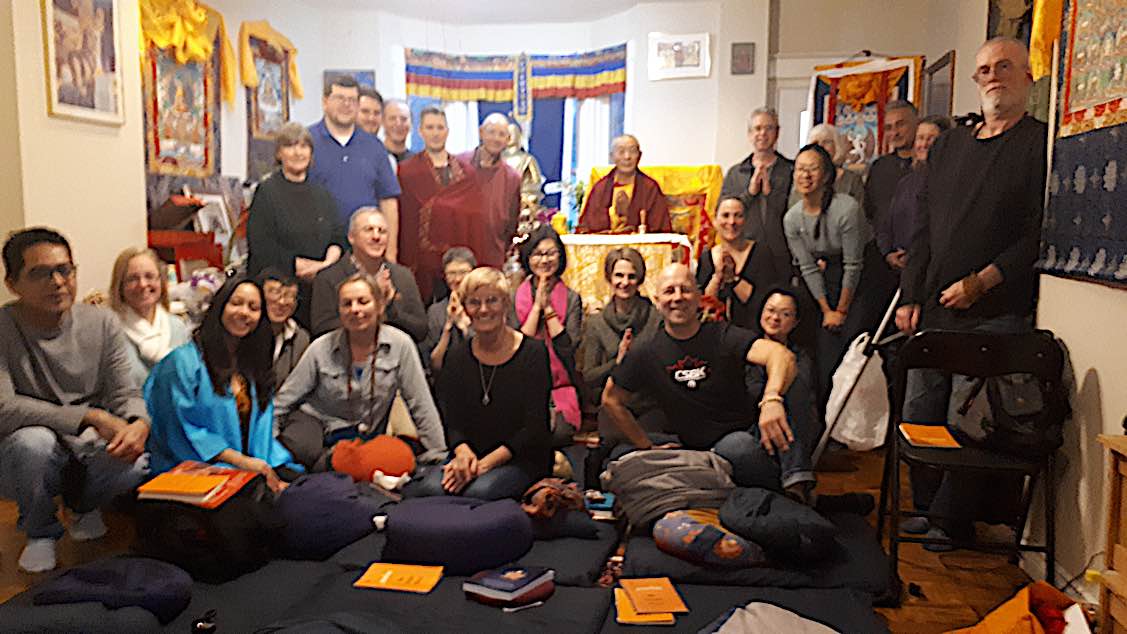 The young nuns of Zangla Byangchub Choling Nunnery in Zanskar Valley, Ladakh, India performing a small concert. Stanzin is the second from the left:
Gaden Relief
Gaden Relief has been active in India, Nepal, Tibet and Mongolia for 25 years, bringing aid to nuns and monks.
Gaden Relief is a small charity — Buddhism in Action — and typical of smaller charities almost all money gets directly to the relief subject. [See some of their many projects below, or visit their website>>]
"Since 1988, Gaden Relief has raised over $500,000 in donations, of which over 95% reached Tibetans and Mongolians in the form of direct aid. Our very low overhead is possible because we are run 100% by volunteers."
From the Gaden Relief Projects website:
"Because we were moved by the suffering of Tibetans throughout Asia, and having recognized our tremendous debt to the ordained and lay communities of Tibetan Buddhists in keeping the rich teachings of the Tibetan lineage of Buddhism alive, the Gaden Relief Projects focus on alleviating their material needs. Gaden Relief is also helping Buddhists in India and Mongolia because of their deep spiritual links to Tibet.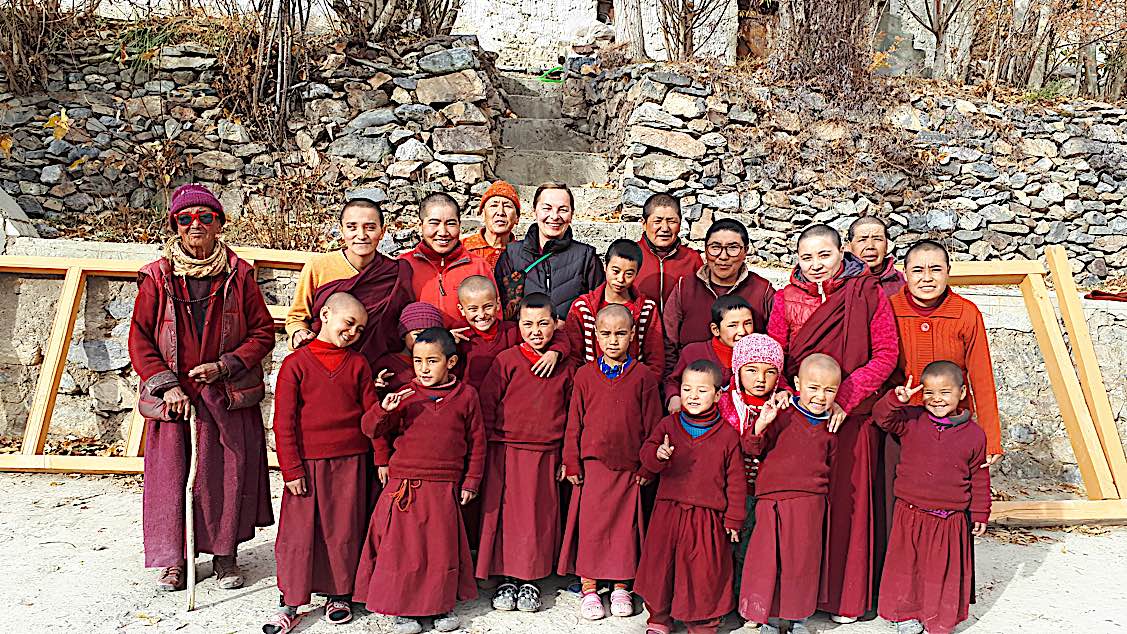 "Gaden Relief has become famous, despite its modest size, for its efforts in channeling medicine and funds to the Tibetan refugee community-in-exile and to monasteries in Tibet, India and Mongolia. Since 1988, Gaden Relief has raised over $500,000 in donations, of which over 95% reached Tibetans and Mongolians in the form of direct aid. Our very low overhead is possible because we are run 100% by volunteers.
"Some of the institutions we have in the past supported:
Amarbayasgalant Monastery, Ulan Bator, Mongolia
Delgeruun Choir, Gobi Desert, Mongolia
Chuchikjall Nunnery, Zangskar, India
Drepung Loseling Monastic University, Mundgod, India
Geden Choling Nunnery, Dharamsala, India
Samten Choling Nunnery, Dharamsala, India
Sera Jhe Health Care Centre, Bylakuppe, India
SerJey Denma Khangtsen, Bylakuppe, India
Zuru Monastery, Kham, Tibet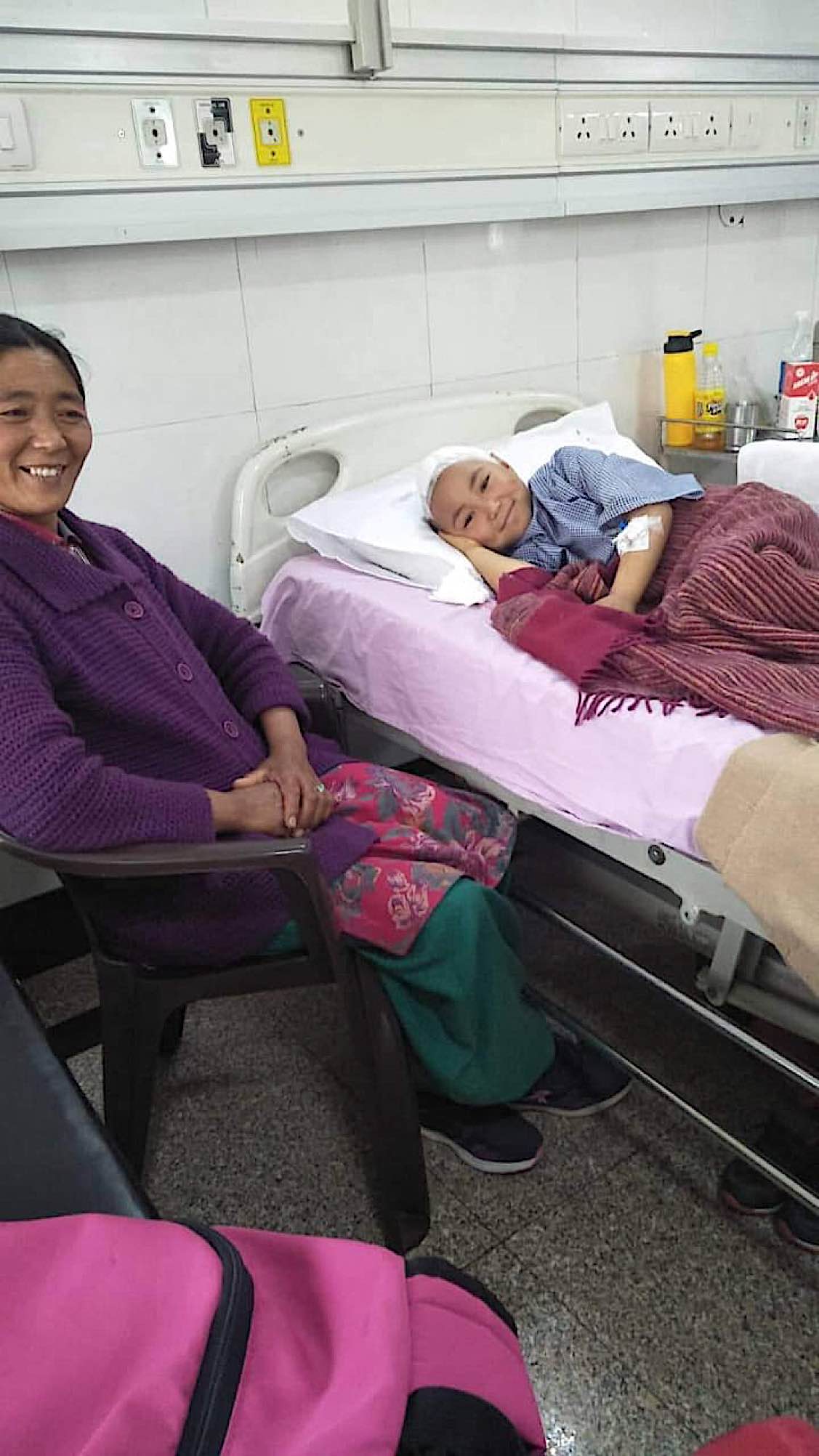 "Gaden Relief is non-sectarian in its outlook. Beneficiaries have come from all four major Tibetan Buddhist sects.
"The current members of Gaden Relief's Board of Directors are:
Zasep Tulku Rinpoche, Spiritual Director
Evan Zaleschuk
Matthew Richards
Maureen Byrne
Irene Cortes
Stephen Tang
Irina Safonova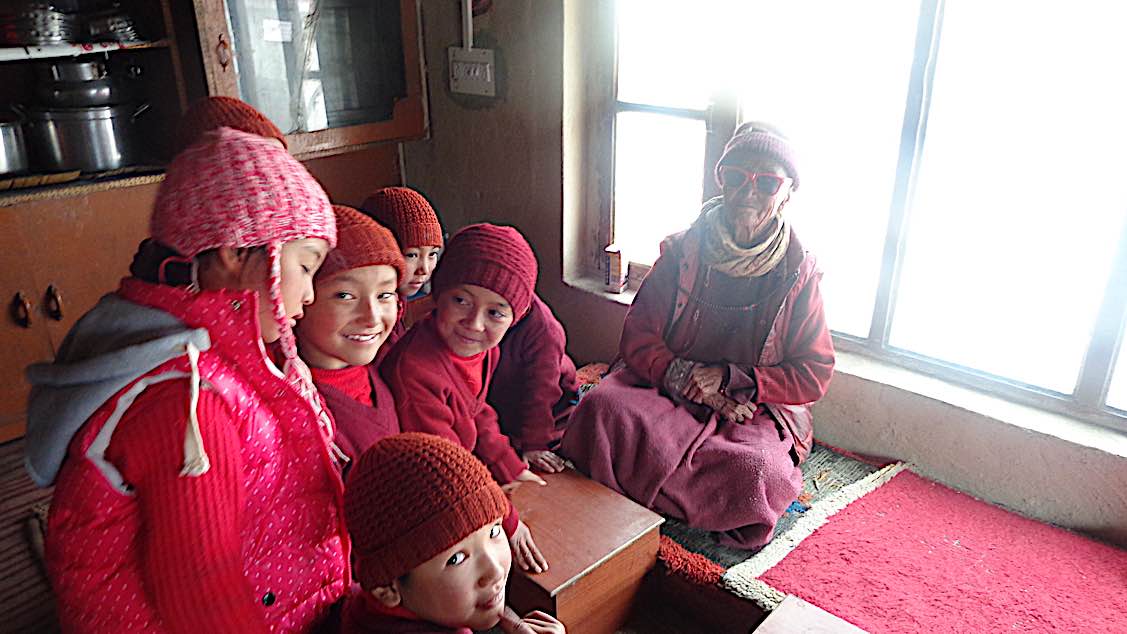 "Gaden Relief Projects is a registered Canadian charity. We are authorized to issue Canadian tax receipts for most donations to Gaden Relief Projects. Gaden Relief began as part of the Gaden Choling Mahayana Buddhist Meditation Centre in Toronto, Canada, but now is a separately incorporated charity registered with the Canadian government. Our charity number is 85585 4972 RR0001."
Direct link to Gaden Choling>>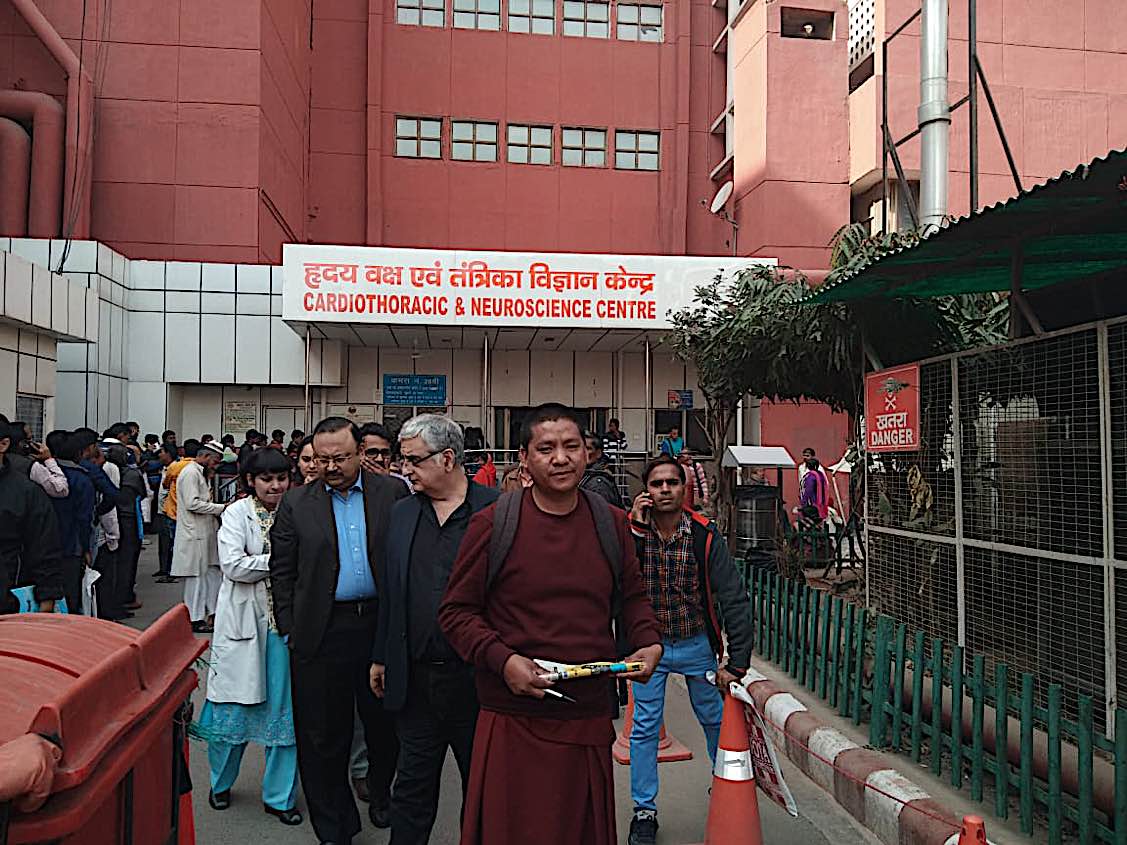 Please support the "Spread the Dharma" mission as one of our heroic Dharma Supporting Members, or with a one-time donation.
Please Help Support the "Spread the Dharma" Mission!
Be a part of the noble mission as a supporting member or a patron, or a volunteer contributor of content.
The power of Dharma to help sentient beings, in part, lies in ensuring access to Buddha's precious Dharma — the mission of Buddha Weekly. We can't do it without you!
A non-profit association since 2007, Buddha Weekly published many feature articles, videos, and,  podcasts. Please consider supporting the mission to preserve and "Spread the Dharma." Your support as either a patron or a supporting member helps defray the high costs of producing quality Dharma content. Thank you! Learn more here, or become one of our super karma heroes on Patreon.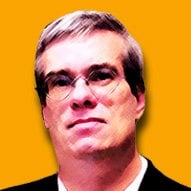 Lee Kane
Author | Buddha Weekly
Lee Kane is the editor of Buddha Weekly, since 2007. His main focuses as a writer are mindfulness techniques, meditation, Dharma and Sutra commentaries, Buddhist practices, international perspectives and traditions, Vajrayana, Mahayana, Zen. He also covers various events.
Lee also contributes as a writer to various other online magazines and blogs.