Lantern Festival (元宵節)— Celebrating our ancestors and promoting peace has its origins in Buddhist celebrations
Lantern Festival 2022 falls on the same day as Nirvana Day, on February 15. Lantern Festival. That is no coincidence. Also called Shangyuan Festival (元宵節) is a Chinese festival and marks the end of the first 15 days of Lunar New Year on the Lunisolar Chinese calendar — and it has its origins in the Buddhist Monks in the time of Emperor Ming. It also is associated with an ancient festival connected to Ti Yin, the North Star. There are other "source" legends of the festival, related to Daoist traditions. Today, it is typically thought of as a way to honor our ancestors.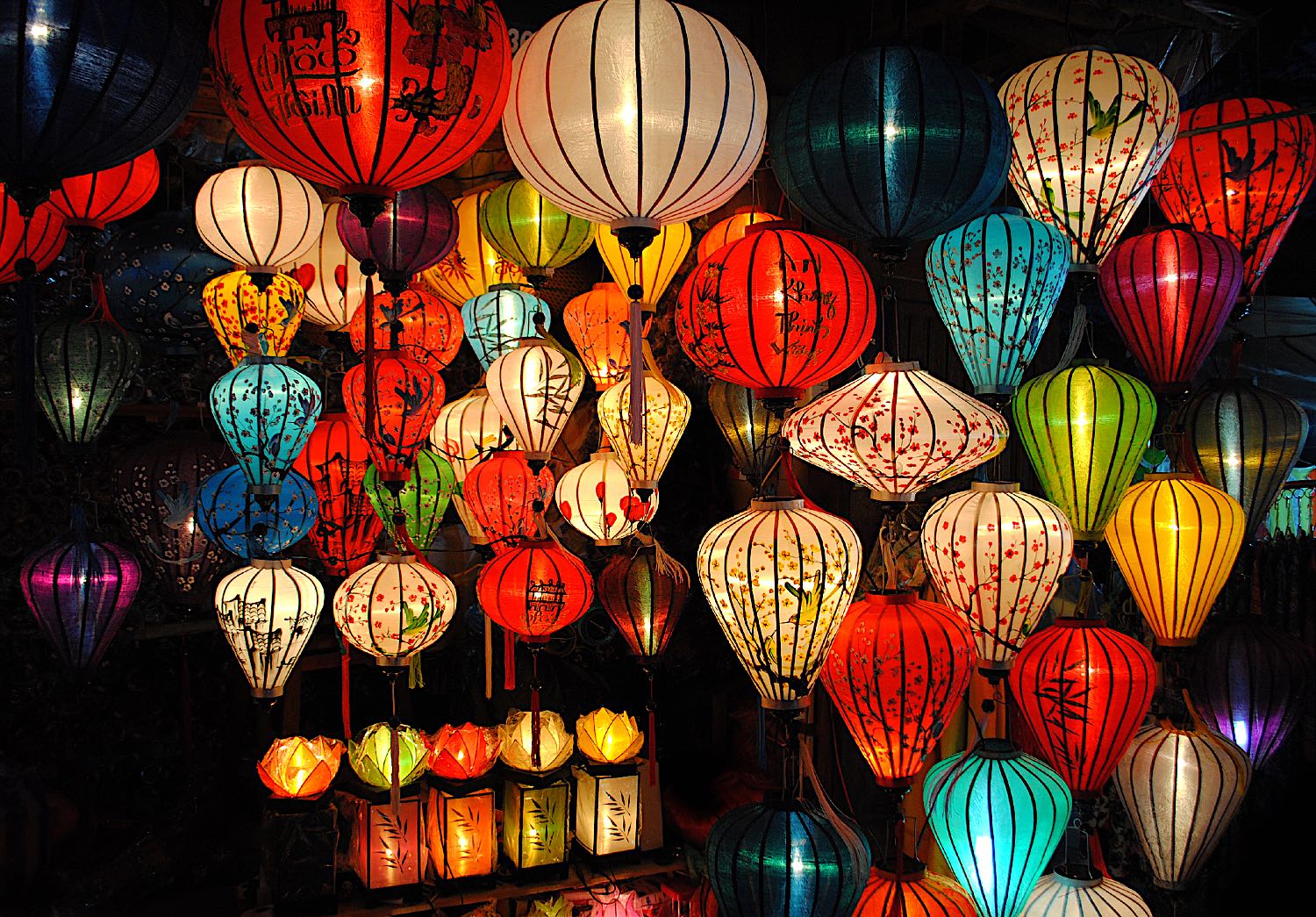 Emperor Ming of Han was the second Emperor of the Han dynasty and a major advocate of Buddhism. As the story goes, he noticed Buddhist monks regularly lit lanterns in festivals on the fifteen day of the first lunar month. This was to honor Buddha's Nirvana — otherwise known as Nirvana Day. He ordered all households, temples and the imperial palace to light lanterns on the evening of Nirvana Day — and, as the story goes, it developed into a Chinese festival. The festival was later reinforced by Emperor Wu of the Han Dynasty. The lantern festival continued to evolve from dynasty to dynasty.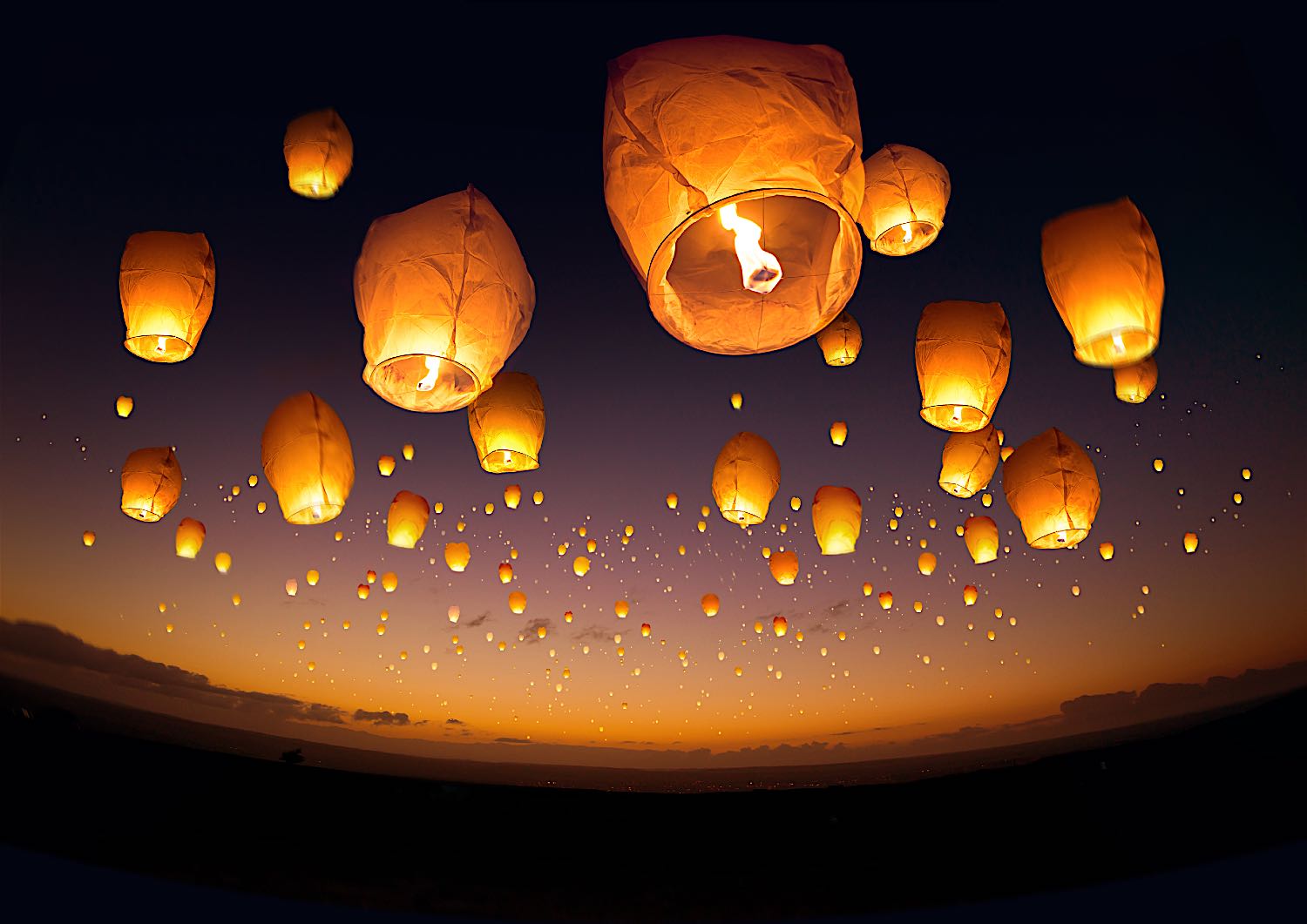 Festivities and Food!
Although it's not strictly a "Buddhist" festival, we highlight it in the spirit of the celebration of peace and compassion.
The event is always spectacular, with homes and streets decorated with colorful lanterns — ubiquitous red lanterns, as well as many lanterns in the shapes of dragons and other animals. Of course, expect to see lion dances, stilt walking, dragon dances — and lots of food!
It is also a time to chow down on Yuanxiao, delicious glutinous rice balls filled with red bean paste, or sometimes peanut butter. Yummy! (But definitely not for people who are diabetic or on Keto diets!)
Please support the "Spread the Dharma" mission as one of our heroic Dharma Supporting Members, or with a one-time donation.
Please Help Support the "Spread the Dharma" Mission!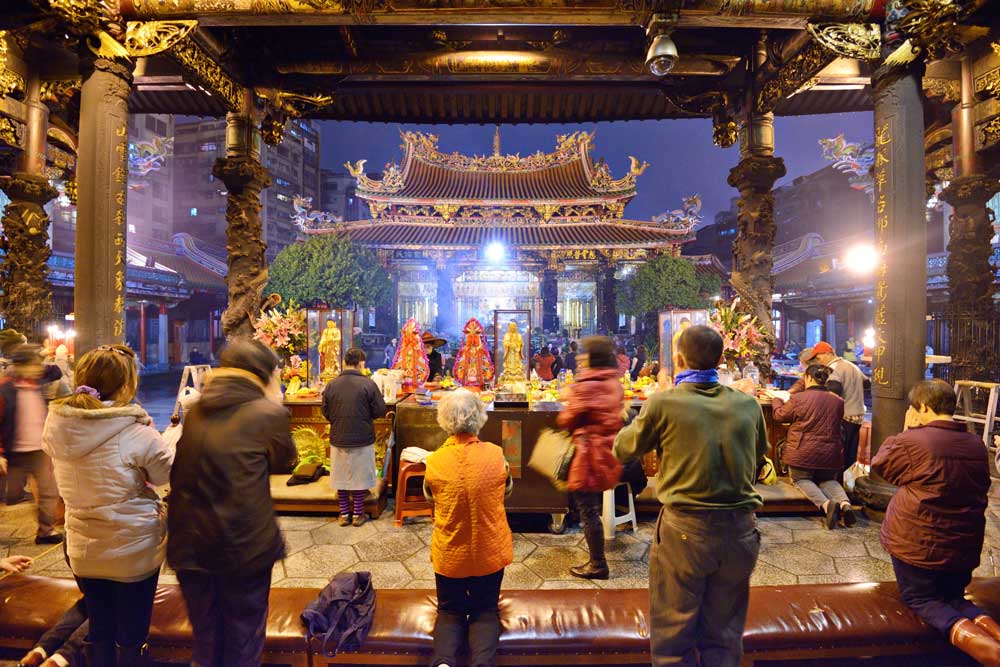 Be a part of the noble mission as a supporting member or a patron, or a volunteer contributor of content.
The power of Dharma to help sentient beings, in part, lies in ensuring access to Buddha's precious Dharma — the mission of Buddha Weekly. We can't do it without you!
A non-profit association since 2007, Buddha Weekly published many feature articles, videos, and,  podcasts. Please consider supporting the mission to preserve and "Spread the Dharma." Your support as either a patron or a supporting member helps defray the high costs of producing quality Dharma content. Thank you! Learn more here, or become one of our super karma heroes on Patreon.
Lee Kane
Author | Buddha Weekly
Lee Kane is the editor of Buddha Weekly, since 2007. His main focuses as a writer are mindfulness techniques, meditation, Dharma and Sutra commentaries, Buddhist practices, international perspectives and traditions, Vajrayana, Mahayana, Zen. He also covers various events.
Lee also contributes as a writer to various other online magazines and blogs.