Video: Purification of the Obstacles of Dharma practice: Doubt, Fear and Restlessness. Buddhist Ngondro Foundation Teachings, Part 3 –– a Teaching from Venerable Acharya Zasep Tulku Rinpoche
"Today, I will speak of the general obstacles of spiritual practice. One of the very first obstacles is doubt. Too much doubt, doubting, so that you spend so much time on questions, instead of just doing the practice. Questioning, is not a bad thing. Questioning is a sign of intelligence and also doubt can be a sign of intelligence. You don't just accept with blind faith. So, doubting is good. But too much doubt becomes a problem. It's a general life principle…. You have to have some kind of balance…." — Venerable Zasep Tulku Rinpoche from Ngondro Teachings Video
In part 3 of this video series on Ngondro Foundation Practices, Venerable Zasep Tulku Rinpoche speaks about the positive benefits of actual practice, especially purification of the obstacles to dharma practice such as doubt, fear, and restlessness.
In parts 1 and 2 of this series on Vajrayana Foundation Practices, Rinpoche explained the four "outer preliminary" practices: the meditations on the advantages of precious human rebirth, the truth of impermanence, truth of karma, truth of suffering. He also introduced the first Inner Ngondro practice of Refuge. The videos are from a weekend retreat on Ngondro, with H.E. Venerable Zasep Tulku Rinpoche, at Gaden Choling Toronto. Rinpoche will be returning to Gaden Choling for another round of teachings in November of 2016.
Topics covered in the video
"Obstacles can transform into practice, and into path of Dharma."
"One of the first obstacles to practice is doubt."
"Doubt is one of the eight dangers mentioned in the Tara practice… is doubt."
"Fear of Dharma practice."
"The antidote for doubt."
"Another obstacle is called restlessness…. always want to do something different."
The restless Zen students story…. "We've been sitting on the same cushion for ten years."
"There's no quick way….the antidote is patience."
View Ngondro Video, Parts 1 and 2
Ngondro, part 1 video here>>
Video: Part 2 of Buddhist Teachings on Ngondro, the Foundation Practices with Venerable Zasep Tulku Rinpoche: Teachings on the Truth of Suffering, the Importance of Taking Refuge, and a Guided Meditation Visualizing Shakyamuni Buddha
Ngondro, part 2 video
Video: Buddhist Teachings on Ngondro, The Foundation Practices with Venerable Zasep Rinpoche
Excerpt Transcript
Traditionally, in Vajrayana Buddhism, students begin with "Foundation Practices" including prostrations and offerings, meditation, purification practice and Guru Yoga.
"The subject of the talk is purification of the obstacles of Dharma practice. Purifying the obstacles of spiritual practice in general.
There are always obstacles. We have many obstacles in life in general…. Having obstacles in our Dharma practice is not an unusual thing… Obstacles can transform into practice, and into path of Dharma. If you know how to do it, properly, all the obstacles can be transformed. They can be very useful in some ways.
Taking refuge, practicing Guru Yoga, and Vajrasattva meditation, prostrations — all of these things are purification foundation practices…
The Obstacle of Doubt
Today, I will speak of the general obstacles of spiritual practice. One of the very first obstacles is doubt. Too much doubt, doubting, so that you spend so much time on questions, instead of just doing the practice.
Questioning, is not a bad thing. Questioning is a sign of intelligence and also doubt can be a sign of intelligence. You don't just accept with blind faith.
So, doubting is good. But too much doubt becomes a problem. It's a general life principle…. You have to have some kind of balance….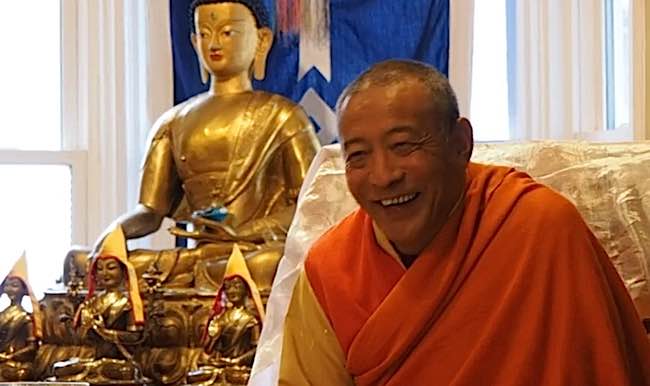 About H.E. Acharya Zasep Tulku Rinpoche
Venerable Zasep Tulku Rinpoche is popularly known for his approachable teaching style, strong humor and teachings based on a long lineage of great lamas. His own gurus included the most celebrated of Gelug teachers: His Holiness Kyabje Trijang Rinpoche, His Holiness Kyabje Ling Rinpoche, Venerable Geshe Thupten Wanggyel, His Holiness Kyabje Zong Rinpoche, Venerable Lati Rinpoche, Venerable Tara Tulku Rinpoche and Venerable Khalkha Jetsun Dampa Rinpoche.
Rinpoche is spiritual director of many temples, Gaden for the West, meditation centers and retreat centers in Australia, the United States and Canada. He was first invited to teach in Australia by Lama Thubten Yeshe in 1976.
Please support the "Spread the Dharma" mission as one of our heroic Dharma Supporting Members, or with a one-time donation.
Please Help Support the "Spread the Dharma" Mission!
Be a part of the noble mission as a supporting member or a patron, or a volunteer contributor of content.
The power of Dharma to help sentient beings, in part, lies in ensuring access to Buddha's precious Dharma — the mission of Buddha Weekly. We can't do it without you!
A non-profit association since 2007, Buddha Weekly published many feature articles, videos, and,  podcasts. Please consider supporting the mission to preserve and "Spread the Dharma." Your support as either a patron or a supporting member helps defray the high costs of producing quality Dharma content. Thank you! Learn more here, or become one of our super karma heroes on Patreon.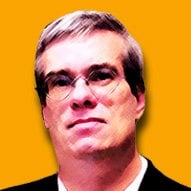 Lee Kane
Author | Buddha Weekly
Lee Kane is the editor of Buddha Weekly, since 2007. His main focuses as a writer are mindfulness techniques, meditation, Dharma and Sutra commentaries, Buddhist practices, international perspectives and traditions, Vajrayana, Mahayana, Zen. He also covers various events.
Lee also contributes as a writer to various other online magazines and blogs.