Video: Black Tara Mantra, Destroyer of all Evils and Enemies; Chanted 108 Times
Tara, the Mother of all the Buddhas, emanates in countless forms to help sentient beings. (PLEASE TURN ON CC captions if you'd like to chant along with the mantra or for other languages.)
In her most wrathful black form, the 7th of the 21 Taras, she overcomes every evil, every enemy, obstacle, negativity — and even curses or evil forces.
All Taras protect.
As Black Tara, in her most wrathful form, she tramples and burns them completely so they can never harm us.
Video
Her mantra is among the most powerful of protections:
oṃ tāre tuttāre ture sarva vidyā avarṇā ye bhye phaṭ svahā

ओं तारे तुत्तारे तुरे सर्व विद्या अवर्णा ये भ्ये फट स्वहा ॥
For protection or just as a devotional practice, chant her mantra in Sanskrit, the powerful mother language. Empowerment is not required to chant any mantra of Enlightened Mother Tara. FOR ART CREDITS AND LINKS TO ARTISTS SEE BOTTOM, thank you. Artists or galleries featured (art links below):
Lasha Mutual (the cover art for this video)
V.V. Sapar
Niels Petersen (wrathful four-armed, according to Surya Gupta)
Angeli Lhadripa Shkonda (from her stunning 21 Taras painting)
Tangka Nepal on Etsy (Newari-style)
Chant it any time you feel threatened, nervous, ill-at-ease, or in need of the nurturing protection of a wrathful mother.
Black Tara is still Mother Tara — just hulked up with power so that she can always protect you.
Chant her mantra ideally 21 times or 108 times, visualizing her as an energetic, black form of Tara.
She is the color and nature of the deep space cosmos, black as a starry night sky.
She can be sitting, standing, or even dancing with energy.
Her whirling fire surrounds you in a protective shield.
As you chant, feel confident in her protection and power.
Notice the vibrations of your chanting.
Concentrate on the powerful syllables.
Although all Buddha's including Tara can emanate in any form, there are two main aspects of Black Tara. In the Atisha or Nyingma lineages she appears seated similar to Green Tara. Instead of Green, she is Black, which is the color of wrathful enlightened activity, her mouth slightly open and wrathful. Like Green Tara, she holds a lotus, but on the top of the lotus is a wisdom sword.
In the Surya Gupta Lineage she is dancing and very wrathful, with four arms.
One arm holds a wisdom sword, another a Dharma Wheel, and the Lotus flower she holds in another hand has a vajra on top. The fourth hand is held out in a wrathful mudra. She stands in the heroic posture, and her red hair is upright.
For more information on this lineage of Black Tara, including the slightly different Surya Gupta mantra, see the video linked in the information icon above.
Whether seated, or standing, black Tara can be visualized surrounded by wisdom flames.
Chant along now, with the beautiful voice of Hrishikesh Sonar, the sacred and powerful mantra of Black Tara, Destroyer of Enemies and Evil, who Crushes all Adversaries to our Dharma practice.
Mantra 108 Times:
oṃ tāre tuttāre ture sarva vidyā avarṇā ye bhye phaṭ svahā

ओं तारे तुत्तारे तुरे सर्व विद्या अवर्णा ये भ्ये फट स्वहा ॥
Art featured in video: PLEASE SUPPORT DHARMA ARTISTS!
Please support the "Spread the Dharma" mission as one of our heroic Dharma Supporting Members, or with a one-time donation.
Please Help Support the "Spread the Dharma" Mission!
Be a part of the noble mission as a supporting member or a patron, or a volunteer contributor of content.
The power of Dharma to help sentient beings, in part, lies in ensuring access to Buddha's precious Dharma — the mission of Buddha Weekly. We can't do it without you!
A non-profit association since 2007, Buddha Weekly published many feature articles, videos, and,  podcasts. Please consider supporting the mission to preserve and "Spread the Dharma." Your support as either a patron or a supporting member helps defray the high costs of producing quality Dharma content. Thank you! Learn more here, or become one of our super karma heroes on Patreon.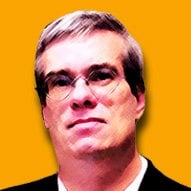 Lee Kane
Author | Buddha Weekly
Lee Kane is the editor of Buddha Weekly, since 2007. His main focuses as a writer are mindfulness techniques, meditation, Dharma and Sutra commentaries, Buddhist practices, international perspectives and traditions, Vajrayana, Mahayana, Zen. He also covers various events.
Lee also contributes as a writer to various other online magazines and blogs.