FEATURED VIDEO: Medicine Buddha Healing visualization, practice and mantra with Ven. Zasep Rinpoche
A beautiful visualized and guided short (16-minute) Medicine Buddha meditation and "mini teaching" from Venerable Zasep Tulku Rinpoche, from the learning video series from Buddha Weekly. CONTENTS with Timecodes below.
CONTENTS BY TIME
00:00 Introduction
00:43 Rinpoche leads meditation on Medicine Buddha Healing Practice
01:21 Visualizing the Medicine Buddha (in front of you)
04:18 Rinpoche teaches the Mantra of Medicine Buddha (Tibetan pronunciation)
04:58 Mantra pronounced in Sanskrit
05:31 "The most important thing is devotion and faith." The meaning of the mantra.
07:40 Actual healing blue light visualization while saying the mantra.
13:34 Yoko Dharma chants the Medicine Buddha mantra with beautiful Medicine Buddha images.
The most Venerable Zasep Rinpoche guides a full Medicine Buddha healing visualization meditation followed by the amazing vocals of Yoko Dharma chanting the Medicine Buddha mantra for several minutes. (Don't miss this wonderful mantra chanting with gorgeous Medicine Buddha images.)
Sit straight, close your eyes and let Rinpoche guide you with the healing light and nectar of the great Medicine Buddha, then chant along with Yoko Dharma for healing activity.
Rinpoche also teaches the proper pronunciation of the Medicine Buddha mantra in both Tibetan and Sanskrit. This ten-minute guided meditation with five minutes of mantra chanting daily is a highly recommended practice for everyone — no initiation or permissions are required.
#MedicineBuddha #Buddha #Buddhism #BuddhaWeekly #Healing #Vajrayana #Mahayana #Mantra #BuddhistMantra #YokoDharma #ZasepRinpoche #BuddhistVisualization
Please support the "Spread the Dharma" mission as one of our heroic Dharma Supporting Members, or with a one-time donation.
Please Help Support the "Spread the Dharma" Mission!
Be a part of the noble mission as a supporting member or a patron, or a volunteer contributor of content.
The power of Dharma to help sentient beings, in part, lies in ensuring access to Buddha's precious Dharma — the mission of Buddha Weekly. We can't do it without you!
A non-profit association since 2007, Buddha Weekly published many feature articles, videos, and,  podcasts. Please consider supporting the mission to preserve and "Spread the Dharma." Your support as either a patron or a supporting member helps defray the high costs of producing quality Dharma content. Thank you! Learn more here, or become one of our super karma heroes on Patreon.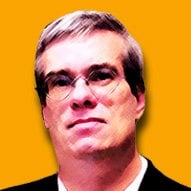 Lee Kane
Author | Buddha Weekly
Lee Kane is the editor of Buddha Weekly, since 2007. His main focuses as a writer are mindfulness techniques, meditation, Dharma and Sutra commentaries, Buddhist practices, international perspectives and traditions, Vajrayana, Mahayana, Zen. He also covers various events.
Lee also contributes as a writer to various other online magazines and blogs.