Featured Healing Videos: 14 Buddha Weekly meditation, visualization, mantra and practice videos on Youtube
This extraordinary video playlist includes many healing topics in Buddhism including: Medicine Buddha visualizations and mantras, White Tara visualization, Tonglen practices, Black Manjushri healing meditation, La Gug practice, Vajrapani Hayagriva King Garuda healing, Hayagriva, and others. Don't miss these. Bookmark to keep handy. Please like and subscribe. Normal health disclaimer: please always see your medical and health professionals FIRST!
14 videos (list below):

Videos in Playlist:
Medicine Buddha healing meditation and visualization with mantra taught by Venerable Zasep Rinpoche (17 minutes)
Medicine Buddha mantra chanting by the amazing Yoko Dharma (5:42 minutes)
Wellness and Healing: Tibetan Buddhist Healing practices with Venerable Zasep Rinpoche (8:10 minutes)
La Gug Tibetan Healing practice of Vitality recovery for strengthening Chi and health with Venerable Zasep Rinpoche (12:29 part 1 and 13:06 minutes part 2) (Part 1 and  2)
Buddhist Teacher Advice: Practices beneficial for memory loss and early Dementia
Buddhist Healing Practices: Support for cancer and healing by Venerable Zasep Rinpoche (5:16)
White Tara Long Life Practice and Healing Guided Meditation and teaching with mantra by Venerable Zasep Rinpoche
Healing Parnashavari Tara Mantra: the specialist in Epidemics, sung 108 times by Hrishi!
Medicine Buddha mantras and healing, the King of Healing, with Venerable Zasep Rinpoche
Healing and Protection: Teacher-Guided meditation and mantras Black Manjushri
Fierce Healing for Difficult Times: Vajrapani Hayagriva King Garuda, the Three Fierce Ones
Haygriva's healing mantra chanted by Hrishi!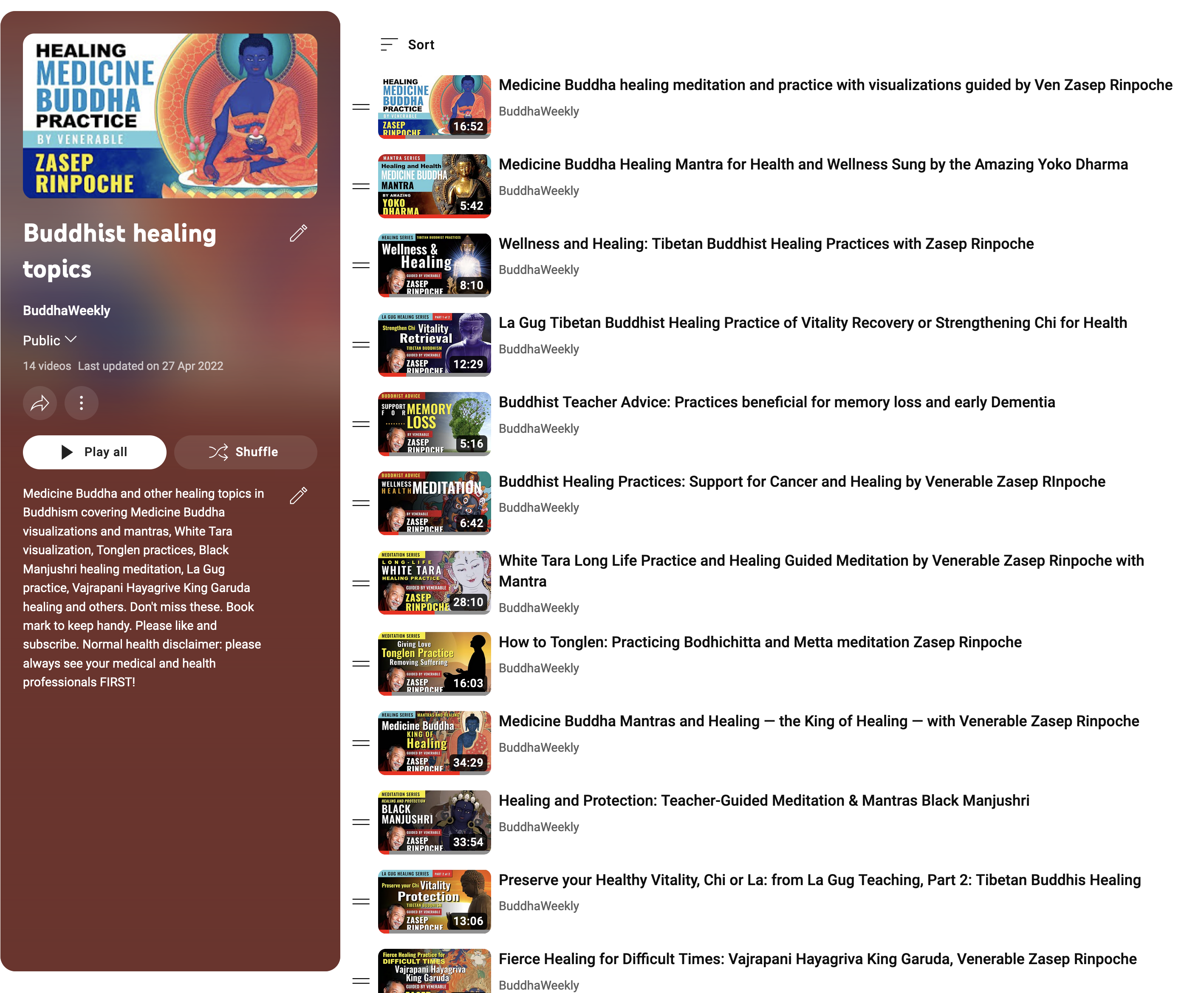 Please support the "Spread the Dharma" mission as one of our heroic Dharma Supporting Members, or with a one-time donation.
Please Help Support the "Spread the Dharma" Mission!
Be a part of the noble mission as a supporting member or a patron, or a volunteer contributor of content.
The power of Dharma to help sentient beings, in part, lies in ensuring access to Buddha's precious Dharma — the mission of Buddha Weekly. We can't do it without you!
A non-profit association since 2007, Buddha Weekly published many feature articles, videos, and,  podcasts. Please consider supporting the mission to preserve and "Spread the Dharma." Your support as either a patron or a supporting member helps defray the high costs of producing quality Dharma content. Thank you! Learn more here, or become one of our super karma heroes on Patreon.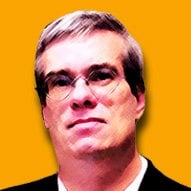 Lee Kane
Author | Buddha Weekly
Lee Kane is the editor of Buddha Weekly, since 2007. His main focuses as a writer are mindfulness techniques, meditation, Dharma and Sutra commentaries, Buddhist practices, international perspectives and traditions, Vajrayana, Mahayana, Zen. He also covers various events.
Lee also contributes as a writer to various other online magazines and blogs.