Video teaching: Metta and Karuna, the "most important" Buddhist practices of Love and Compassion, from H.E. Zasep Tulku Rinpoche
Metta and Karuna — Love and Compassion, respectively — are two of the three foundations of Buddhist practice. The third is "Shunyata", the wisdom of Emptiness. Loving Kindness and Compassion has been called, together, the "most important practice" in Buddhism. In this short teaching video, H.E. Venerable Acharya Zasep Tulku Rinpoche answers a student's question:
"What advice do you have to help with our meditation on Metta and Karuna?"
As part of Rinpoche's answer, he said,
"Buddha taught Dharma for 46 years after his Enlightenment. All that comes from love and compassion."
The five-minute teaching is followed by an inspirational video and chanting of the Migtsema mantra — Lama Tsonkhapa's prayer-mantra of compassion and wisdom — by the wonderful Yoko Dharma. [Full transcript of the teaching below video.] 
Full teaching and mantra video:
Note
Transcription of teaching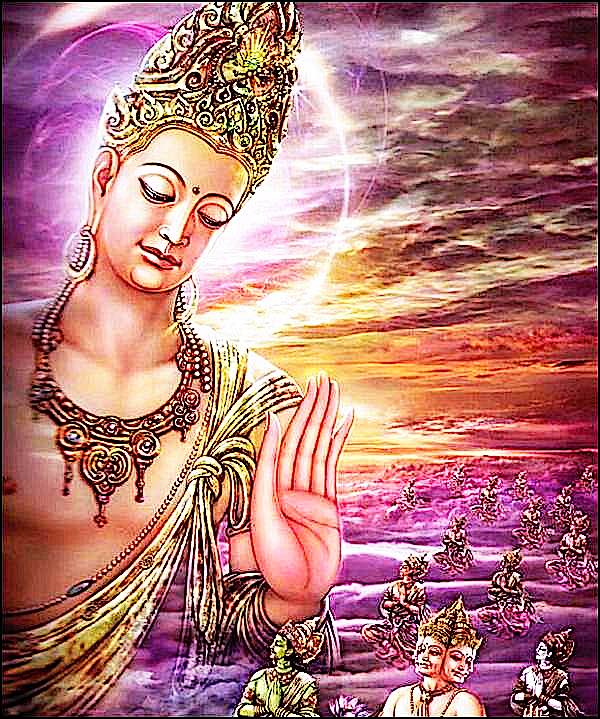 "I would like to give a short advice on how to meditate on Metta and Karuna. Metta is love and Karuna is Compassion. So, according to Buddhism, Mahayana Buddhism, as well as Theravadan Buddhism, Metta and Karuna practice is the essence, and most important practice. We, as Dharma practitioners, as Buddhists, we try to practice — we should practice — genuine, love and compassion.
The Buddha, Shakyamuni Buddha Himself, descended to this Earth, due to his love and compassion. Buddha taught Dharma for 46 years after his Enlightenment. All that comes from love and compassion."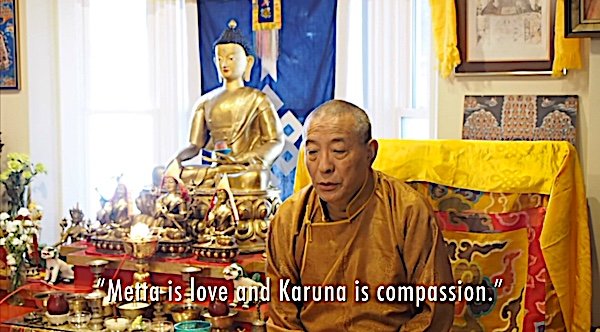 Metta is love and Karuna is compassion. We practice love. We try to practice unconditioned love. We try to practice love for everyone, for all sentient beings. We wish everyone has lots of happiness. Happiness, as much as possible. And, unconditioned love. You wish everyone has love. Happiness. This is love.
Unconditioned love means that you are trying to have equal love, towards everyone: to people you feel close, or people you feel a little distant. Try to fill the gap between people you feel close to, and people who are distant. And, try to practice love towards everyone. Without any kind of conditions, or agenda. Without some sort of hidden self-centred mind. Selfish mind. Just — practice love!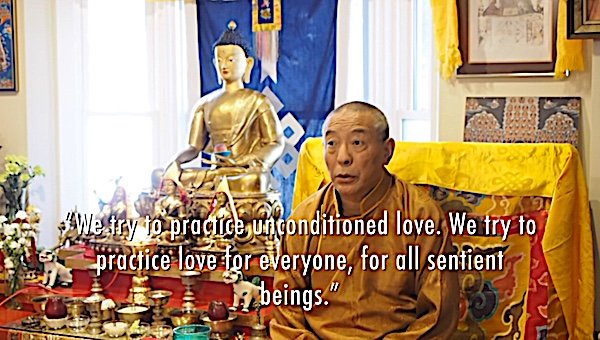 Karuna is trying to eliminate the suffering of others
Karuna, or compassion, is trying to eliminate the suffering of others. First of all, not to create suffering to anyone. Not to create suffering for yourself. And not to create suffering for others. Don't do anything that will cause conflict and suffering.
So, practice compassion with mindfulness. And make sure we don't create suffering and harm to others. Practice genuine compassion from our heart!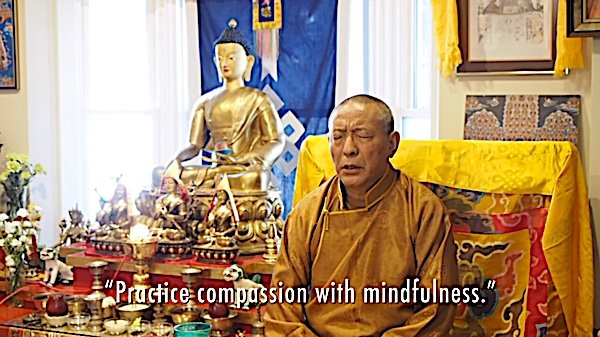 The essence of Buddha, the essence of Buddhism, is compassion.
The texts say: "Compassion, Shunyata, Bodhichitta are the essence of the teaching." Compassion, Shunyata and Bodhichitta are the cause of Bodhisattva. If one wishes to become Bodhisattva, and, of course if one wishes to become Buddha, then, first one should meditate on compassion.
Think about the suffering of others. And then, meditate on the suffering of others. If you'd like to know about suffering, one should study the Four Noble Truths. And, study Lamrim. And, then, one will find out what is suffering.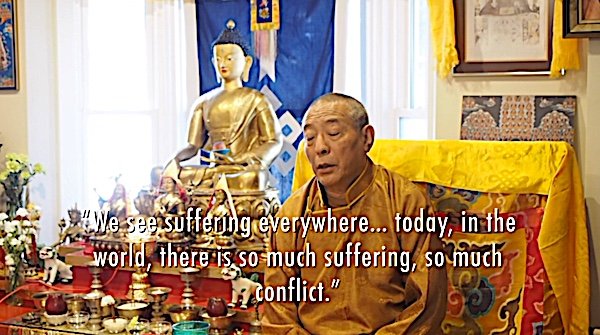 Generally, of course we know about suffering: old age, sickness and death, and so forth. We see suffering everywhere — in the streets, the towns and cities. Today, in the world, there is so much suffering, so much conflict! Wars. Famine. Discrimination. And so forth.
Venerable Zasep Rinpoche is the author of several books including Tara in the Palm of Your Hand.
---
As an Amazon Associate, Buddha Weekly may earn from qualifying purchases.
---
There's endless suffering. This is the object of meditation for compassion.
Then, one could meditate on Shunyata, Emptiness, and Dependent-Arising. Then, one could meditate on Bodhichitta, and Love.
So, these three topics are the cause of Bodhisattva, cause of Enlightenment and Buddhahood, for all sentient beings!
Chant along with Yoko Dharma!
The Migtsema praise or mantra of Lama Tsongkhapa is a renowned Buddhist practice that combines all three of:
Karuna and Metta: Lama Tsongkhapa embodies Chenrezig (Avalokiteshvara), the Buddha of Compassion
Wisdom understanding Emptiness (Shunyata): Lama Tsonkhapa embodies Manjushri, Buddha of Wisdom
Action and Practice (Power): Lama Tsongkhapa embodies Vajrapani, the Bodhisattva or Power
Lama Tsongkhapa was the founder of the Gelug school, considered an Enlightened Being embodying the qualities of Chenrezig, Manjushri and Vajrapani.
Renowned for it's near-miraculous healing and protective qualities, the Migtsema can be chanted by anyone, with or without empowerment or teachings.
Chanted in Tibetan (English translation below):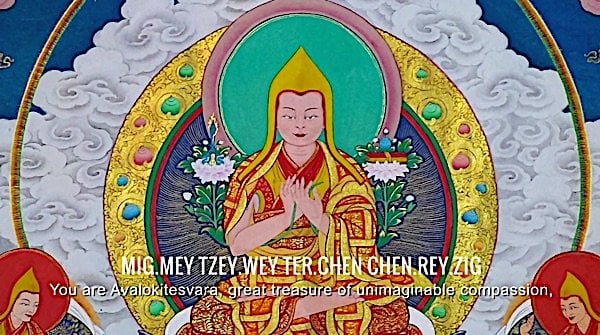 MIG.MEY TZEY.WEY TER.CHEN CHEN.REY.ZIG
You are Avalokitesvara, great treasure of unimaginable compassion,

DRI.MEY GYEN.PEY WANG.PO JAM.PEL.YANG
And Manjushri, master of stainless wisdom,

DÜ.PUNG MA.LÜ JOM.DZEY SANG.WEY DAG
And Vajrapani, Lord of the Secret and destroyer of hordes of maras without exception.

GANG.CHEN KEY.PEY TSUG.GYEN TSONG.KHA.PA
Tsong Khapa, crown jewel of the sages of the Land of Snows,

LO.ZANG DRAG.PEY ZHAB.LA SOL.WA DEB
Lozang Dragpa, I make requests at your lotus feet.
ABOUT VENERABLE ZASEP TULKU RINPOCHE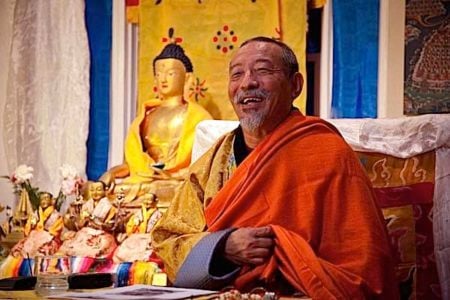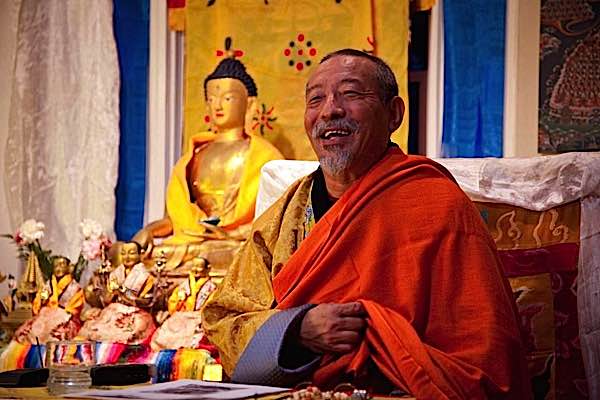 Rinpoche is popularly known for his approachable teaching style, strong humor and teachings based on a long lineage of great lamas. His own gurus included the most celebrated of Gelug teachers: His Holiness Kyabje Trijang Rinpoche, His Holiness Kyabje Ling Rinpoche, Venerable Geshe Thupten Wanggyel, His Holiness Kyabje Zong Rinpoche, Venerable Lati Rinpoche, Venerable Tara Tulku Rinpoche and Venerable Khalkha Jetsun Dampa Rinpoche.
Rinpoche is spiritual director of many temples, meditation centres and retreat centres in Australia, the United States and Canada. He was first invited to teach in Australia by Lama Thubten Yeshe in 1976.
More on Zasep Tulku Rinpoche>>
Gaden for the West Meditation Centres
Australia
Vajra Ling, Uralla, N.S.W.
Losang Gyalwa Mandala, Sydney, N.S.W.
Tenzing Ling Centre, Quamaa, N.S.W.
Dorje Ling Retreat Centre, Lorina Valley, Tasmania
Canada
Chittamani Mahayana Buddhist Meditation Centre, Ottawa, Ontario
Gaden Choling, Toronto, Ontario
Medicine Buddha Centre, Calgary, Alberta
Potala Tibetan Buddhist Meditation Centre, Thunder Bay,Ontario
Tashi Choling, Nelson, B. C.
Zuru Ling Society, Vancouver, B.C.
United States
---
Books by Venerable Zasep Rinpoche
As an Amazon Associate, Buddha Weekly may earn from qualifying purchases.
---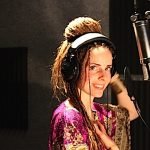 Note
Please support the "Spread the Dharma" mission as one of our heroic Dharma Supporting Members, or with a one-time donation.
Please Help Support the "Spread the Dharma" Mission!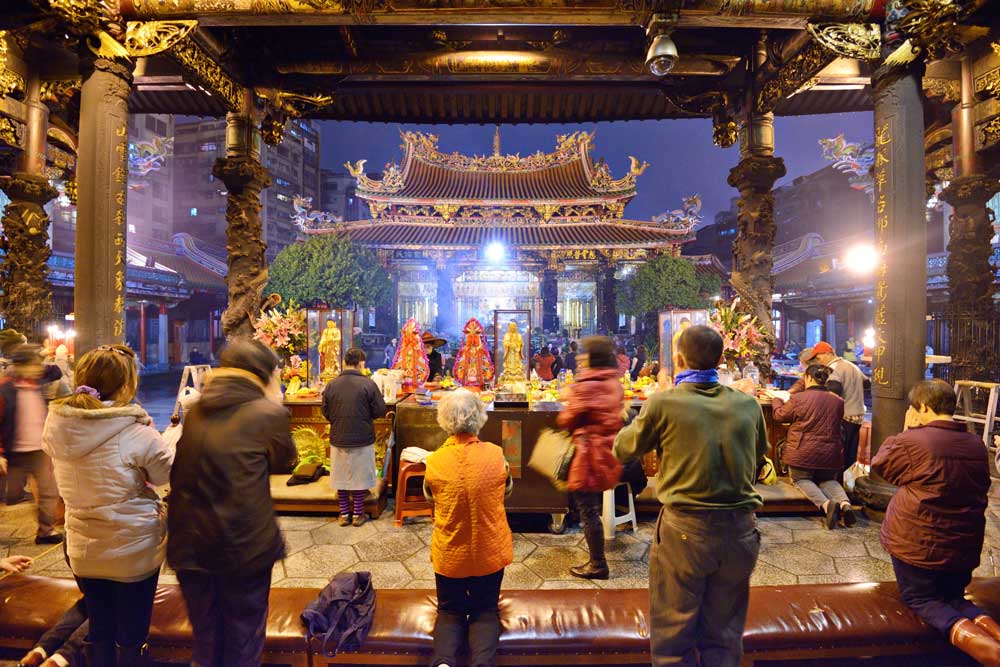 Be a part of the noble mission as a supporting member or a patron, or a volunteer contributor of content.
The power of Dharma to help sentient beings, in part, lies in ensuring access to Buddha's precious Dharma — the mission of Buddha Weekly. We can't do it without you!
A non-profit association since 2007, Buddha Weekly published many feature articles, videos, and,  podcasts. Please consider supporting the mission to preserve and "Spread the Dharma." Your support as either a patron or a supporting member helps defray the high costs of producing quality Dharma content. Thank you! Learn more here, or become one of our super karma heroes on Patreon.
Venerable Zasep Rinpoche
Author | Buddha Weekly
Rinpoche is spiritual head of many Dharma Centres, and teaches around the world. Originally from Kham province in Tibet (born 1948) Rinpoche has taught in the west since 1976, after he was first invited by Geshe Thubten Loden and Lama Yeshe to teach at the Chenrezig Institute in Australia. Today, he is spiritual head of the Gaden for the West centres in Canada, U.S., and Australia and also spiritual director of the the charities Gaden Relief Project (Canada) and Manlha Tus NGO (Mongolia). He is the author of three books, including his latest release in 2018 with a rare English commentary and practice instructions for Gelug Mahamudra.