It's Important to Rejoice and to Laugh: Precious Teachings from Zasep Tulku Rinpoche
"It's important to rejoice," said Venerable Zasep Tulku Rinpoche at a weekend Lam Rim and Green Tara retreat in Toronto. "It's important to be positive. Enjoy your day. Enjoy your friendships. Enjoy your meditations. Rejoicing is the antidote for self-pity, envy and jealousy."
Positive rejoicing certainly set the tone for a wonderful weekend retreat hosted by Gaden Choling in Toronto. Rinpoche charmed students with his ready smile, his wonderful jokes and an infectious laugh, creating a mood of positive rejoicing throughout the important teachings.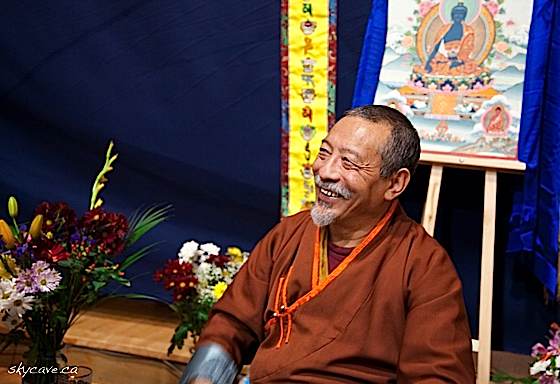 Milarepa Shows His Bum
One theme Rinpoche emphasized was the importance of hard work. Speaking on the importance of regular practice, he had students laughing over the story of Milarepa. "When Milarepa was dying he showed his bum to one of his students and said, 'This is my last teaching.' It was because he had callouses on his bum from years and years of sitting and sitting and sitting. This was the teaching." Rinpoche explained that whether you do mantra practice, or simply sit and watch the breath, the secret is hard work, regular practice, commitment. "Strength only comes from hard work. That's why Zen people sit and sit and sit."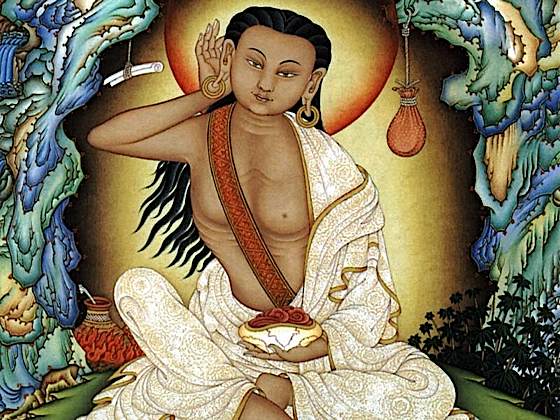 On the Greatest Offering
Rinpoche spoke extensively on the value of offerings as well, pointing out that the most important offering is yourself. "You offer your spiritual meditation to your teacher. This pleases the guru because this is what your teacher wants you to do—to practice. This is the greatest offering."
Rinpoche spoke on the value of more conventional offerings and how it is an antidote for pride. "Another important offering is the giving of shelter and protection to those in need."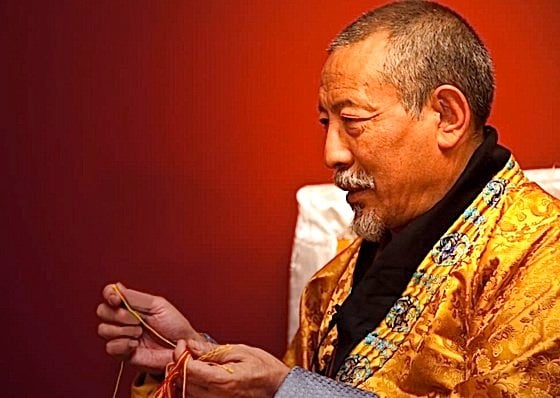 On Calm Abiding and Concentration
Rinpoche discussed Sila (self-discipline) and Samadhi (developing concentration) and developing wisdom. "Before you can develop deeper concentration you need calm abiding. Think of a pond. If someone stirs up the mud it takes time for the water to clear, sometimes hours." Until the water clears you can't see the beautiful reflections. "Mantra recitation helps with calm abiding," he advised. "For deep Samadhi you need to focus on one object, the breath, a sacred object, a mantra."
Green Tara is For Everyone
Rinpoche advised that Green Tara practice is helpful for everyone, from lay people to monks to great and accomplished yogis. "Green Tara is definitely suitable for lay people. Her practice can help you overcome fear, stress, anger. You can just do a few Tara mantras on a coffee break and feel your mind calm."
When asked by a student to explain Tara's appeal, Rinpoche answered: "Tara is like a mother. She's always available for you. Tara responds even to mundane requests. You never need to ask yourself if you're misusing your practice. You can ask Tara anything."
Retreat Advice: Tai Chi and Vomiting Dogs?
Rinpoche had the students laughing again when he explained the importance of some exercise during intense retreat. He advised students to start each retreat day with 45 minutes of exercise, Yoga, Tai Chi or just a walk. When asked to describe some Tibetan exercises, he described a yoga positioned named "vomiting dog"—and comically demonstrated the move to the delight of students.
Rinpoche advised a retreat day consist of four intense sessions broken up by breaks for exercise, readings and light meals. For Tara practice, he recommended a vegetarian diet throughout, and no spicy foods.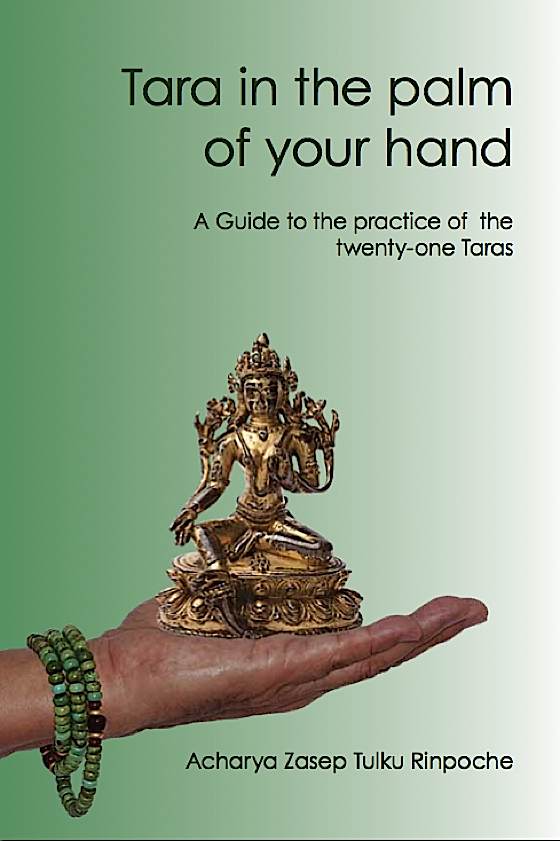 Advice for the Students: The Seven Limbs
Rinpoche emphasized the great importance of the seven limbs practice: prostration and praise, offering, admitting mistakes, rejoicing in other's accomplishments, requesting teachings, beseeching teachers not to go away, and dedication.
He spoke extensively on requesting teachings. "You reach out and ask for help. There are lots of good people, spiritual friends and mentors. You just have to reach out."
To illustrate the importance of repeated daily practice, he told a charming story of himself as a boy monk, complaining to his guru that there was too much repetition. "The Buddhas must be deaf."
His teacher answered, "It's not that the Buddhas are deaf. You do this for yourself. You develop perseverance, self confidence, patience, concentration."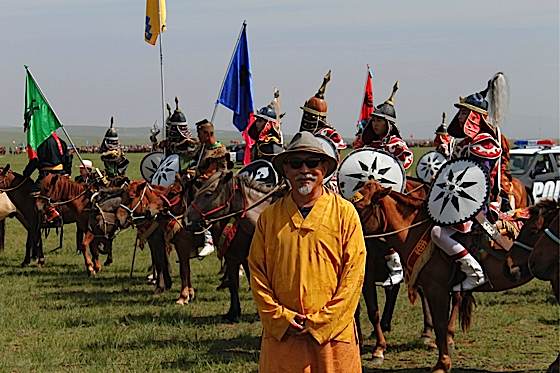 About Venerable Zasep Tulku Rinpoche
Zasep Tulku Rinpoche is a highly realized teacher, spiritual head of Gaden for the West. He teaches all over North America and Australia, and is known for his sense of humor and charm. Born in eastern Tibet in 1948, Zasep Rinpoche was enthroned as the Thirteen Zasep Tulku (incarnation) at Zuru Monastery at the age of five. H.H. Ling Rinpoche appointed Zasep Rinpoche as the resident teacher of Gaden Choling Mahayan Buddhist Meditation Centre. Rinpoche is the author of Tara in the Palm of Your Hand, an important commentary on Green Tara practice and the 21 Taras.
Zasep Tulku Rinpoche will also be teaching on Buddha Nature and Mahamudra in Owen Sound Ontario on April 29.
Please support the "Spread the Dharma" mission as one of our heroic Dharma Supporting Members, or with a one-time donation.
Please Help Support the "Spread the Dharma" Mission!
Be a part of the noble mission as a supporting member or a patron, or a volunteer contributor of content.
The power of Dharma to help sentient beings, in part, lies in ensuring access to Buddha's precious Dharma — the mission of Buddha Weekly. We can't do it without you!
A non-profit association since 2007, Buddha Weekly published many feature articles, videos, and,  podcasts. Please consider supporting the mission to preserve and "Spread the Dharma." Your support as either a patron or a supporting member helps defray the high costs of producing quality Dharma content. Thank you! Learn more here, or become one of our super karma heroes on Patreon.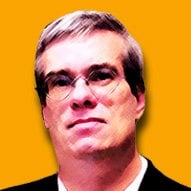 Lee Kane
Author | Buddha Weekly
Lee Kane is the editor of Buddha Weekly, since 2007. His main focuses as a writer are mindfulness techniques, meditation, Dharma and Sutra commentaries, Buddhist practices, international perspectives and traditions, Vajrayana, Mahayana, Zen. He also covers various events.
Lee also contributes as a writer to various other online magazines and blogs.