SPAM POLICY
We do not use, nor do we condone the use of unsolicited bulk email. Our email system is an opt-in only. If you use WordPress to subscribe, we have no control over these subscriptions. If you subscribe to our emailed Ezine version of this website, we use a double opt in anonymous subscription service from Mailerlite.
Please report any incidents of unsolicited email coming from or mentioning our domain to editor AT BuddhaWeekly.com or use our Contact Form>>
All matters will be investigated and dealt with promptly.
General Terms
The term Buddha Weekly or 'us' or 'we' refers to the owner of the website. The term 'you' refers to the user or viewer of our website.
  The content of the pages of this website is for your general information and use only. Content is subject to change without notice.
Use of Cookies
This website uses cookies to populate sidebars with "most popular stories" and to enhance functionality and for the purposes of anonymized analytics.
Privacy Policy
This privacy policy sets out how Buddha Weekly uses and protects any information that you give us when you use this website.
Buddha Weekly is committed to ensuring that your privacy is protected. Should we ask you to provide certain information by which you can be identified when using this website, then you can be assured that it will only be used in accordance with this privacy statement.
 Buddha Weekly may change this policy from time to time by updating this page. You should check this page from time to time to ensure that you are happy with any changes. This policy is effective from was revised August 9, 2014, but first set into force in 2006.
What We Collect
We collect no information from standard visitors, with the exception of information used by temporary browser cookies for the purposes of website functions. For commenters or subscribers, and people who use our "contact us" form, we might also ask name, email address—and for voluntary reader polls, where applicable—demographic information such as postcode, preferences and interests and 
other information relevant to customer surveys. All such information is voluntary, and will NOT BE SHARED with identifiable data. Reader polls will be shared as anonymous data only.
What we do with the information we gather
We require this information to understand your needs and provide you with a better service, and in particular for the following reasons:
Internal record keeping.
 We may use the information to improve our information and services.
We may periodically send you subscribed newsletters or emailed versions of our online magazine—but only if you subscribed. If you contact us, we keep a record of the communication.
From time to time, we may also use your information to contact you for research purposes (for example, a reader poll). We may contact you by email, phone, fax or mail if you make an inquiry via our contact form.  We may use the information to customize the website according to your interests.
Security
We are committed to ensuring that your information is secure. In order to prevent unauthorised access or disclosure, we have put in place suitable physical, electronic and managerial procedures to safeguard and secure the information we collect online, although we cannot warranty security. We provide sincere best efforts to protect data.
How we use cookies
A cookie is a small file which asks permission to be placed on your computer's hard drive. Once you agree, the file is added and the cookie helps analyze web traffic or lets you know when you visit a particular site. Cookies allow web applications to respond to you as an individual. The web application can tailor its operations to your needs, likes and dislikes by gathering and remembering information about your preferences.
We use traffic log cookies to identify which pages are being used. This helps us analyze data about web page traffic and improve our website in order to tailor it to customer needs. We only use this information for statistical analysis purposes and then the data is removed from the system.
 Overall, cookies help us provide you with a better website, by enabling us to monitor which pages you find useful and which you do not.
A cookie in no way gives us access to your computer or any information about you, other than the data you choose to share with us.
 You can choose to accept or decline cookies. Most web browsers automatically accept cookies, but you can usually modify your browser setting to decline cookies if you prefer. This may prevent you from taking full advantage of the website.
Links to Other Sites
Our website may contain links to other websites of interest. However, once you have used these links to leave our site, you should note that we do not have any control over that other website. Therefore, we cannot be responsible for the protection and privacy of any information which you provide whilst visiting such sites and such sites are not governed by this privacy statement. You should exercise caution and look at the privacy statement applicable to the website in question.
Controlling Your Personal information
You may choose to restrict the collection or use of your personal information in the following ways: 
whenever you are asked to fill in a form on the website, look for the box that you can click to indicate that you do not want the information to be used by anybody for direct marketing purposes
on forms where fields have no * symbol, this information is optional
 if you have previously agreed to us using your personal information, you may change your mind at any time by writing to or emailing us at editor AT BuddhaWeekly.com, or here on our contact form>>

We will not sell, distribute or lease your personal information to third parties unless we are required by law to do so. We may use your personal information to send you information about third parties which we think you may find interesting if you tell us that you wish this to happen.
You may request details of personal information which we hold about you under the Data Protection Act 1998. A small fee will be payable. If you would like a copy of the information held on you please email editor AT BuddhaWeekly.com, or report here, on on contact form>>

If you believe that any information we are holding on you is incorrect or incomplete, please write to or email us as soon as possible, at the above address. We will promptly correct any information found to be incorrect.
Jurisdiction
Any action or dispute arising from the use of information on this site will be deemed to have been undertaken and concluded in Toronto, Canada and will be interpreted, construed and enforced in all respects in accordance with the laws of Ontario, Canada and all parties thereto shall submit to the exclusive jurisdiction of the Ontario courts. A visitor agrees that the applicable law to be applied shall, in all cases, be that of the city of the web site owner, namely, Toronto, Canada.Website usage terms and conditions. If any provision of the Terms shall be unlawful, void or unenforceable for any reason, then any such provision shall be deemed severable to the extent that it is unlawful, void or unenforceable, but shall not affect the validity or enforceability of the remaining provisions.
Subject to Terms of Use here>>
Please support the "Spread the Dharma" mission as one of our heroic Dharma Supporting Members, or with a one-time donation.
Please Help Support the "Spread the Dharma" Mission!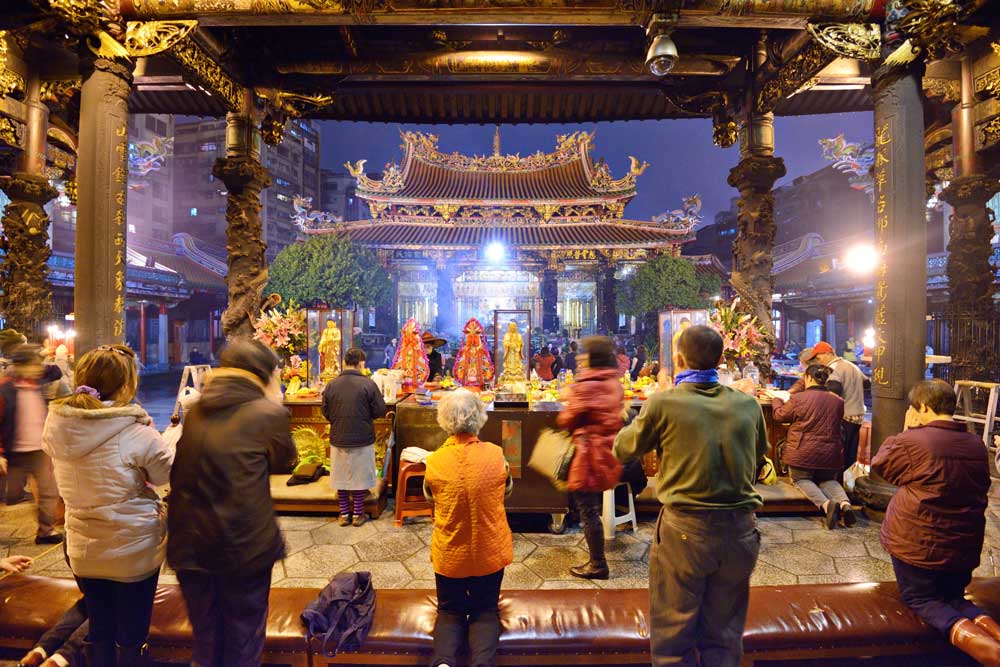 Be a part of the noble mission as a supporting member or a patron, or a volunteer contributor of content.
The power of Dharma to help sentient beings, in part, lies in ensuring access to Buddha's precious Dharma — the mission of Buddha Weekly. We can't do it without you!
A non-profit association since 2007, Buddha Weekly published many feature articles, videos, and,  podcasts. Please consider supporting the mission to preserve and "Spread the Dharma." Your support as either a patron or a supporting member helps defray the high costs of producing quality Dharma content. Thank you! Learn more here, or become one of our super karma heroes on Patreon.
Lee Kane, Editor
Author | Buddha Weekly
Lee Kane is the editor of Buddha Weekly, since 2007. His main focuses as a writer are mindfulness techniques, meditation, Dharma and Sutra commentaries, Buddhist practices, international perspectives and traditions, Vajrayana, Mahayana, Zen. He also covers various events.
Lee also contributes as a writer to various other online magazines and blogs.