La Gug Part 2 Video: Preserving Your Healthy Vitality and Life force —— from a Weekend Medicine Buddha Healing Retreat with Venerable Zasep Tulku Rinpoche
In part one of this video series on La Gug Vitality Retrieval, the most Venerable Zasep Tulku Rinpoche —spiritual head of several Buddhist Centres in Canada, the United States and Australia — explained how recognize the "symptoms your life-force is weakened."
In part two, Rinpoche teaches methods to preserve your valuable healthy vitality or life force — La, in Tibetan, Prana in Sanskrit — including lifestyle choices, meditation techniques and the importance of having "uplifting" goals in life. Please enjoy video 2 in the series below:
Contents of Feature (click to navigate)
The Secret to Living to 100
Rinpoche tells the wonderful story of one of his own teachers, who lived to 100. His guru's secret to very long life was having an "uplifting" goal. "Lamas don't retire," his teacher told him, and he explained the vital importance of having life goals that are beneficial to society and sentient beings.
La Gug, literally translates as "life force retrieval", and includes techniques proven over hundreds of years to extend life and improve life. How do you know if your life force is weakened, beyond the obvious loss with aging? In part one of the series, Rinpoche discussed how to determine if your La is weak. [Video 1 here>>] Some of the obvious ones included physical debility, lack of energy, sickness. The less obvious ones included "inability to make decisions", poor self esteem, chronic fatigue, excessive fear, depression or self-criticism. In detail, he explained what to look for.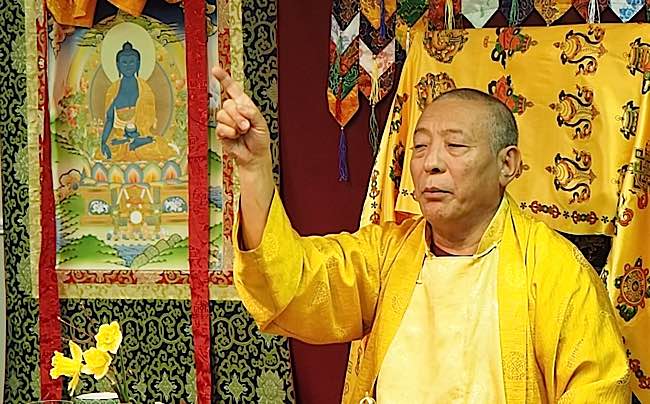 In part 2, Rinpoche outlines some of the methods to ensure we do not lose any more La. In part 3 (coming soon), Rinpoche offers some proven meditations and techniques to actually "restore" or recapture lost La or vitality.
Part 1 of this series:
"What the Teachers Say" Video Series: Buddhist Teachings on La Gug — Restoring Life Force Vitality — from a Weekend Retreat on La Gug with Venerable Acharya Zasep Tulku Rinpoche. Part 1 — "Symptoms Your Life-force is Weakened"
Transcript of Video 2: "Part Two: Preserving Your La or Vitality"
Buddha Weekly Presents
Buddhist Teachings on La Gug
Restoring Life Force Energy
Part Two: Preserving Your La or Vitality
From a Weekend Retreat in Owen Sound Spring, 2016
Teaching from Venerable Acharya Zasep Tulku Rinpoche
Hosted by Theodore Tsaousidis of Medicine Buddha Toronto
Introduction
La Gug literally translates as "Vitality Retrieval. For centuries, Tibetan Buddhism has perfected meditations which help you restore your vitality — also known as life force, Chi or Prana.
Even modern medicine recognizes the healing power of meditation. Restoring vitality is one of the keys to good health and long life.
In part 1 of this series, Venerable Zasep Tulku Rinpoche described the symptoms of losing la or life force vitality. In part 2, Rinpoche teaches how to preserver your La.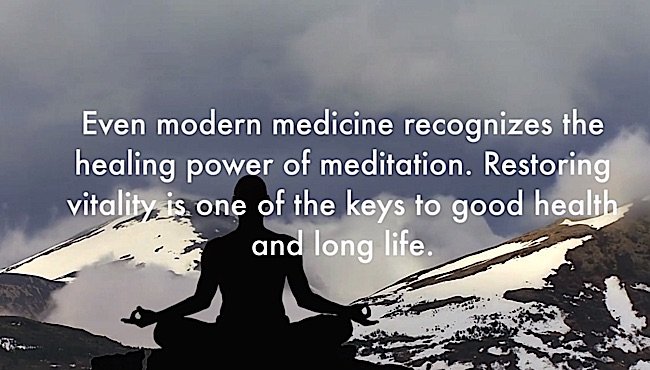 Zasep Tulku Rinpoche:
"We have to protect La, more than every before, when your La is regenerating or returning. We have to protect it. That's very important!
"One of the things that is very important is not to go back to the old habits, negative habits, for example, doing things that are not very healthy for us, drugs or alcohol, and some people do things like gambling.
"Then, we can do purification practice, mantras, meditation, on a regular basis. Every day, morning or evening, do some meditation, sitting practice. You could do Mahamudra practice, mindfulness meditation, Vipassana meditation, Zen meditation, Chan meditation, mantras — whatever. Whatever your practice is, you do that. That's very important for your La!
(Full Transcript to follow…)
About Acharya Zasep Tulku Rinpoche
Rinpoche is popularly known for his approachable teaching style, strong humor and teachings based on a long lineage of great lamas. His own gurus included the most celebrated of Gelug teachers: His Holiness Kyabje Trijang Rinpoche, His Holiness Kyabje Ling Rinpoche, Venerable Geshe Thupten Wanggyel, His Holiness Kyabje Zong Rinpoche, Venerable Lati Rinpoche, Venerable Tara Tulku Rinpoche and Venerable Khalkha Jetsun Dampa Rinpoche.
Rinpoche is spiritual director of many temples, meditation centers and retreat centers in Australia, the United States and Canada. He was first invited to teach in Australia by Lama Thubten Yeshe in 1976.
Interview with Zasep Rinpoche, Part 1:
Zasep Tulku Rinpoche discusses decades of teaching, advice for beginner students and funny stories of his teachers.