Performing Arts Meditation: Celebrate Buddha Day (Vesak) with a Buddhist Opera. The Gata, Returns for an Encore Performance in Toronto
In many Buddhist traditions, Vesak, the celebration of Buddha Day, is celebrated on the full moon in lunar calendar month of April (Vaisakha). Traditionally, Buddhists celebrate the event with festivals, art, meditation and reverence. Now, The Gata —an engaging and dazzling Buddhist opera which opens during the full moon of April — provides a unique way to celebrate Buddha Day with a "performing arts meditation." [1]  (Final venue and performance dates to be announced.)
Written by Irene Cortes, "The Gata is a mythopoetic journey revealing a wisdom quest, led by a Shaolin Dakini Oracle." [2] The Gata successfully performed last spring in Toronto, and returns by popular demand, complete with an orchestra of "chakra-opening" singing bowls.
Performing Arts Meditation
Mahayana Buddhists often combine visualization, voice (mantra), precise motion (mudra) in body-mind meditations that help meditators to grasp profound truths. The Gata incorporates a unique blend of these, with precise, beautiful dancing, chakra opening music, and a wonderful visual presentation on stage.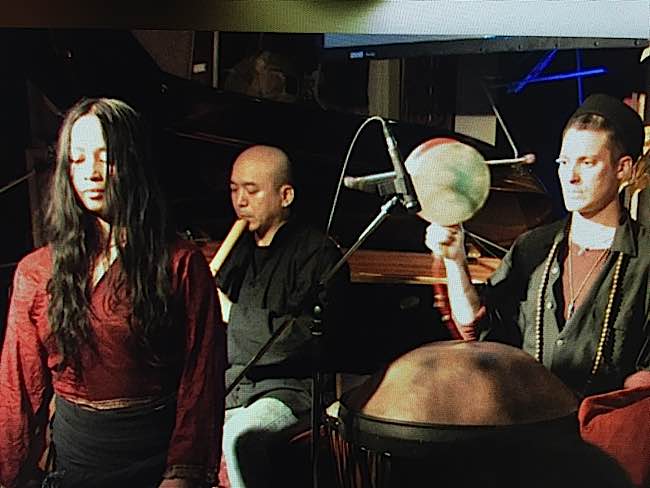 Gata is a Sanskrit word, meaning "gone," as in "gone beyond the suffering of Samsara". In Buddhism, Tathata Gata means "the Buddhas who have gone (gata) to the state of dharmata suchness (tatha)." [3]
Dance and music help convey profound truths
The opera successfully combines contemporary dance and music to convey profound truths. The story beautifully flows around the Dakini oracle, as described in the event description: "Beyond gender, the Dakini is the enlightened feminine aspect that assists those on the path to awakening. She is the flowering quality of being in direct experience with one's own self-realized nature. This piece focuses on the figure of the Dakini as a cipher capable of evoking the subtle experience of the mind in meditation." [2]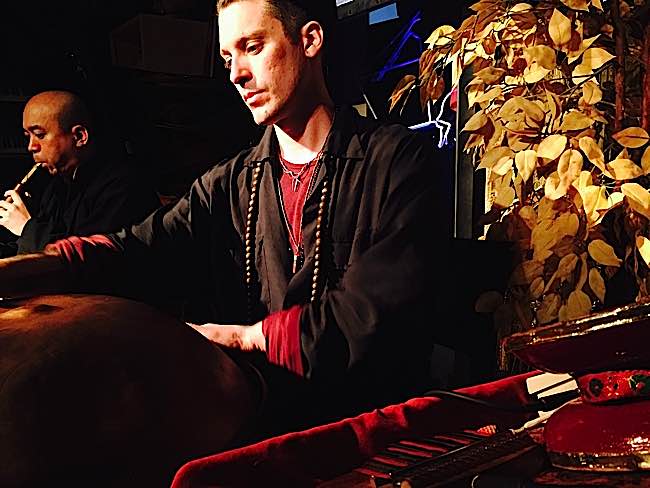 The quest in the Gata is led by a Dakini oracle. In Buddhism, the Dakini is the Female Enlightened being or quality. According to Buddhist teacher Tsultrim Allione, "The dakinis are the most important elements of the enlightened feminine in Tibetan Buddhism." [4]
Chakra-opening music
Produced by Simon Sylvain-Lalonde, this intriguing stage performance begins with the audience being "introduced to the Shaolin Dakini Oracle and her retinue of incarnations, who arrive to aid the meditator in their practice."
The energy of the performance is carried with a unique mix of instruments. "An orchestra of chakra-opening singing bowls, led by Elder o'Puck, mirror the meditative movement of the piece while providing a subterranean pass for traditional Asian woodwinds and Aboriginal spirit flutes to travel with a dissonant electronic guitar, arranged by Josh Reichmann (Tangiers)."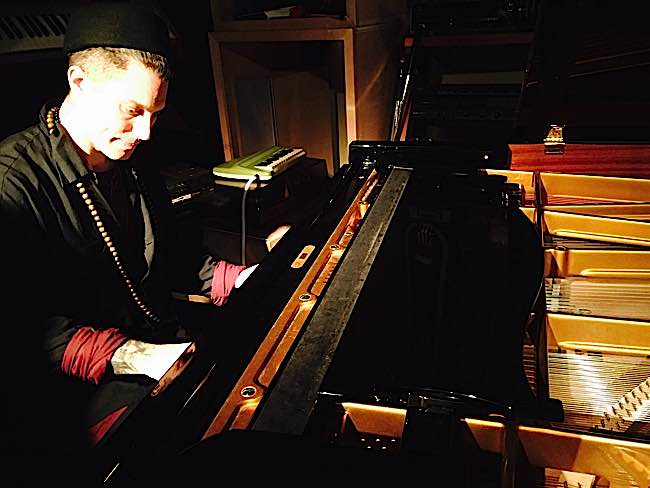 The opera features, "Hui Ming, a sublime flutist newly-landed from China and Tuvan throat and over-toner, Scott Peterson (Prince Enoki's Insect Orchestra), The Gata reinvigorates ancient spiritual songs from Tibet as an invocation to inspire enlightenment." [2]
Disparate traditions come together into harmonious whole
According to the website: "In fusion are the dancers emotional energy into precise, controlled movement. As in meditation, even the smallest movements have power and meaning, bringing into being moments of intuitive wisdom. Ranging from classical ballet to butoh and the latest advancements in the science of movement, Xing has created a distinctive style in which disparate traditions and cultures coalesce to form a single unique and harmonious whole.
The Xing Dance Theatre was established in 1986 by dancers Xing Bang Fu and Simon Sylvain-Lalonde. Known for their fusion of classical ballet, modern dance and Asian movements, The Xing Dance Theatre has created and produced critically-acclaimed productions known for their artistic innovation and refinement for over 30 years. They have toured across China, Europe and North America."
For tickets or information
THE GATA – new Buddhist opera choreographed by Xing Bang Fu!

To be announced

TICKETS: To be announced soon
NOTES 
[1] Buddha Day, by the lunar calendar actually falls on the full moon of Lunar April (usually solar calendar May) this year. The performance date of solar April 22 is in celebration of Vesak.
[2] Official press release description.
[2] Dakini Teachings, by Padmasmbhava, Rangjung Yeshe Publications.
[4] Teachings of Lama Tsultrim Allione recorded and distributed as The Mandala of the Enlightened Feminine (Louisville, CO: Sounds True, 2003). Reference DakiniPower.com
Please support the "Spread the Dharma" mission as one of our heroic Dharma Supporting Members, or with a one-time donation.
Please Help Support the "Spread the Dharma" Mission!
Be a part of the noble mission as a supporting member or a patron, or a volunteer contributor of content.
The power of Dharma to help sentient beings, in part, lies in ensuring access to Buddha's precious Dharma — the mission of Buddha Weekly. We can't do it without you!
A non-profit association since 2007, Buddha Weekly published many feature articles, videos, and,  podcasts. Please consider supporting the mission to preserve and "Spread the Dharma." Your support as either a patron or a supporting member helps defray the high costs of producing quality Dharma content. Thank you! Learn more here, or become one of our super karma heroes on Patreon.
Josephine Nolan
Author | Buddha Weekly
Josephine Nolan is an editor and contributing feature writer for several online publications, including EDI Weekly and Buddha Weekly.