Event
Highly regarded teacher Gyumed Khensur Rinpoche Lobsang Jampa will lead Lama Chopa Guru Yoga in an event celebrating Saka Dawa, the most sacred of Buddhist Holidays.
Honoring the Buddha's Life
Saka Dawa, the most sacred of Buddhist Holidays, celebrates the birth, enlightenment and paranirvana of the Buddha. Buddhist celebrate this auspicious event throughout the month.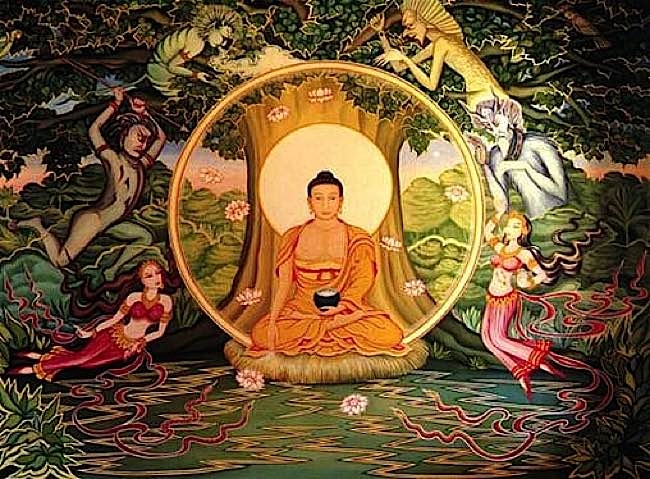 During this time, all merit of good deeds (karma) are said to be "multliplied many times" — poetically speaking, one hundred million times. Help bring in the celebration of Buddha's life, and generate good merit, with a celebration with Gyumed Khensur Rinpoche — one of the most highly regarded teachers from Tibet.
The event is hosted by Lama Yeshe Ling in the GTA Toronto, Ontario area.
Event Description from Organizer
"Lama Yeshe Ling is very fortunate to have Khensur Rinpoche Lobsang Jampa lead us in practice to honour Saka Dawa. Saka Dawa is one of the most important festival days of the Tibetan Buddhist calendar, celebrating Shakyamuni Buddha's birth, enlightenment and parinirvana. Any actions done during Saka Dawa, both auspicious and harmful, are multiplied in their power. Karmic results are multiplied by one hundred million, as cited by Lama Zopa Rinpoche in the Vinaya text Treasure of Quotations and Logic. It is a very powerful time to practice and increase one's commitment to both practice and study.
Khensur Rinpoche Lobsang Jampa will be staying the weekend to offer a Cittamani Tara Empowerment."
Gyumed Khensur Rinpoche Lobsang Jampa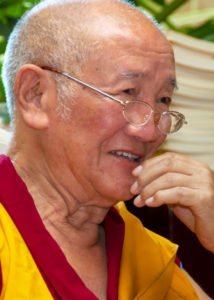 Khensur Rinpoche is one of the last generation of Tibetan Buddhist scholars to begin their educational careers in Tibet prior to the Chinese invasion. He has played an instrumental role in the reestablishment and preservation of Tibetan Buddhist traditions in exile, and in the spread of Tibetan Buddhism to the Western world. Highly regarded for his scholarship and depth of religious practice, Rinpoche teaches frequently in New York, Washington D.C., and at Do Ngak Kunphen Ling (DNKL), a Tibetan Buddhist center in Connecticut, where he hosted a visit from the Dalai Lama in 2012. He is abbot emeritus of Gyumed Tantric College, head of Mey College's Thewo regional house at Sera Monastery—one of the largest Tibetan monasteries in exile—and Spiritual Director of DNKL where he resides.