Hayagriva is wrathful aspect of Buddhas Avalokitesvara and Amitabha Buddha. Hayagriva is a Buddha renown for his healing power, particular for psychological, emotional and psychic issues. This Hayagriva YabYum Tantric Initiation is a very rare one from the Gelugpa visionary lineage of the famed saint Takpuwa Wangpo.
Prerequisites
This is a Highest Yoga Tantra empowerment with commitments, meant for advanced students who have previous tantric empowerments and foundation practices.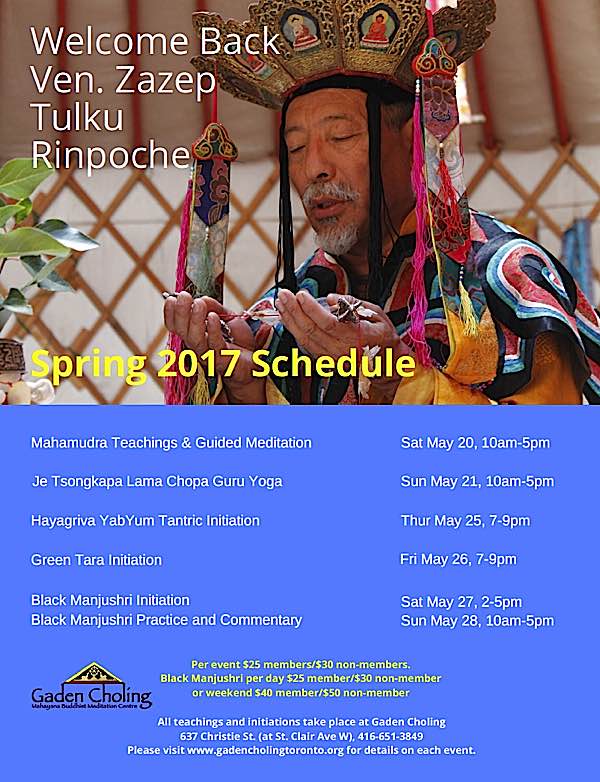 Suggested Donation – $25. members / $30. non-members
ABOUT VENERABLE ZASEP TULKU RINPOCHE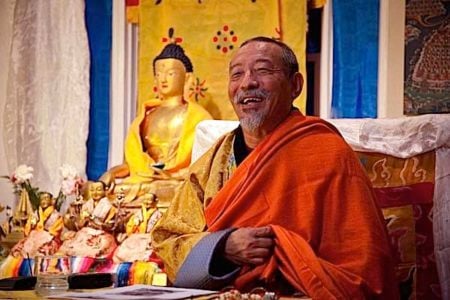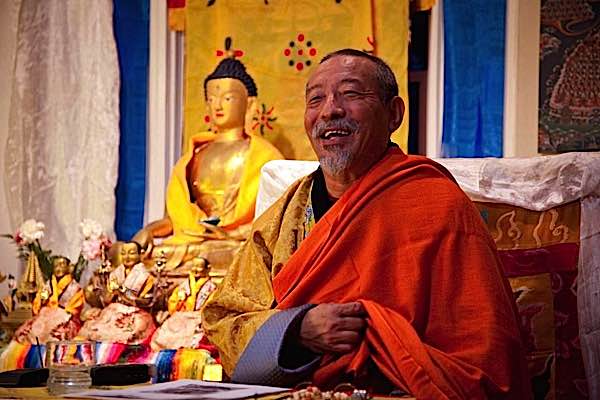 Rinpoche is popularly known for his approachable teaching style, strong humor and teachings based on a long lineage of great lamas. His own gurus included the most celebrated of Gelug teachers: His Holiness Kyabje Trijang Rinpoche, His Holiness Kyabje Ling Rinpoche, Venerable Geshe Thupten Wanggyel, His Holiness Kyabje Zong Rinpoche, Venerable Lati Rinpoche, Venerable Tara Tulku Rinpoche and Venerable Khalkha Jetsun Dampa Rinpoche.
Rinpoche is spiritual director of many temples, meditation centres and retreat centres in Australia, the United States and Canada. He was first invited to teach in Australia by Lama Thubten Yeshe in 1976.
More on Zasep Tulku Rinpoche>>
Gaden for the West Meditation Centres
Australia
Vajra Ling, Uralla, N.S.W.
Losang Gyalwa Mandala, Sydney, N.S.W.
Tenzing Ling Centre, Quamaa, N.S.W.
Dorje Ling Retreat Centre, Lorina Valley, Tasmania
Canada
Chittamani Mahayana Buddhist Meditation Centre, Ottawa, Ontario
Gaden Choling, Toronto, Ontario
Medicine Buddha Centre, Calgary, Alberta
Potala Tibetan Buddhist Meditation Centre, Thunder Bay,Ontario
Tashi Choling, Nelson, B. C.
Zuru Ling Society, Vancouver, B.C.
United States