Highly regarded teacher Gyumed Khensur Rinpoche Lobsang Jampa will offer Empowerment and Teachings on Cittimani Tara (Chittamani). Green Tara is the embodiment of the active compassion (activity) of ALL the Buddhas. She is famous as the liberator, the rescuer, the saviour.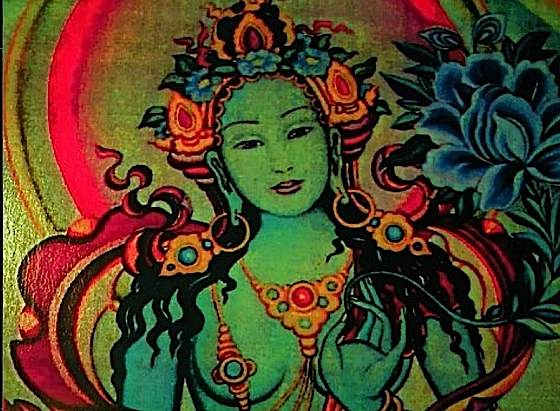 Calling her name or her mantra has been credited with dramatic rescues from dangers. Cittimani Tara (Cittimani means "heart jewel") is the Highest Yoga Tantra aspect of Green Tara. Normally, permission of the teacher is required. However, Khensur Rinpoche will offer initiation on a Jenang Permission Initiation basis, to welcome all practitioners of different levels in the community. Therefore, there are no prerequisites for participation.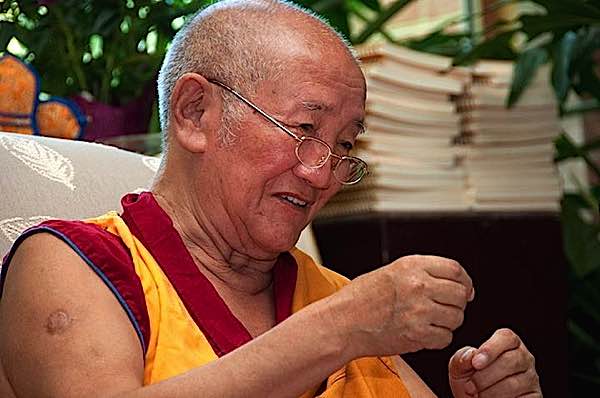 NOTE: Generally, a student should attend both days. The initiation without the teaching can only be considered a blessing. With the teaching, the goal of Cittimani practice can be realized. Full weekend event.
Event Description from Yeshe Ling
Tara is the an embodiment of active compassion of all the Buddhas, she provides quick assistance to those who call upon her. Tara the liberator removes obstacles and empowers us to reach enlightenment within this very body, this very life. Cittamani Tara, is a rare highest yoga tantra form of Tara. The practice of Cittamani Tara, the heart jewel or wish fulfilling jewel, is a body mandala that focuses on the winds, channels and drops of the divine body.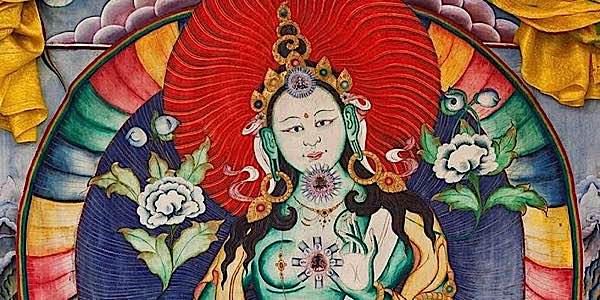 "Tara can solve many problems in your life: she can liberate you from untimely death; help you recover from disease; bring you success in business; help you find a job; and bring you wealth. When you have a really serious problem, such as a life-threatening disease, if you rely on Tara, commonly you will be freed from that problem, or you will recover from that disease… These are common experiences… Tara's meditation practice is quick to grant success in obtaining the ultimate happiness of enlightenment." Lama Zopa Rinpoche (Kopan 1987)
Commitment: Minimum daily practice of Cittamani Tara Sadhana or short Cittamani Tara Guru Yoga and one mala of mantras daily for life.
Gyumed Khensur Rinpoche Lobsang Jampa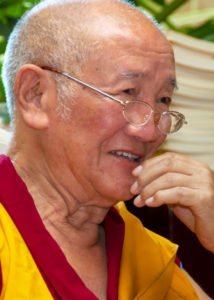 Khensur Rinpoche is one of the last generation of Tibetan Buddhist scholars to begin their educational careers in Tibet prior to the Chinese invasion. He has played an instrumental role in the reestablishment and preservation of Tibetan Buddhist traditions in exile, and in the spread of Tibetan Buddhism to the Western world. Highly regarded for his scholarship and depth of religious practice, Rinpoche teaches frequently in New York, Washington D.C., and at Do Ngak Kunphen Ling (DNKL), a Tibetan Buddhist center in Connecticut, where he hosted a visit from the Dalai Lama in 2012. He is abbot emeritus of Gyumed Tantric College, head of Mey College's Thewo regional house at Sera Monastery—one of the largest Tibetan monasteries in exile—and Spiritual Director of DNKL where he resides.