Your donation helps Buddha Weekly's hard-working volunteers create educational Buddha Dharma content in multiple formats and multiple languages — to help us "Spread the Dharma." We remain committed to preserving and spreading the Dharma in many languages around the world — with new content every week in written form, thanks to your help.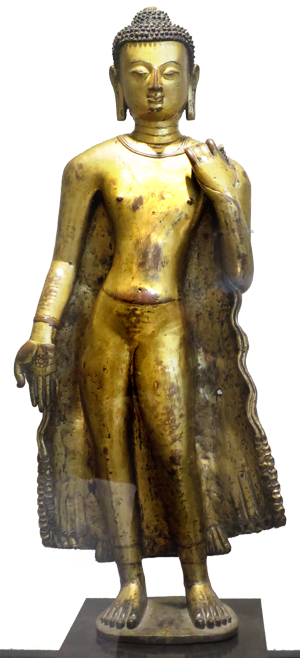 We are committed to not charging for content or moving to a subscription model. If you'd like to help this mission "Spread the Dharma" you can help by donating any amount monthly to keep new and excellent content publishing on all our channels: written features, videos, podcasts and books.
Buddha Weekly publishes on various platforms: Dharma videos and documentaries, online dharma magazine, weekly e-zine, podcasts, and planned books — working to the mission of "Spread the Dharma."
Buddha Weekly Online
Buddha Weekly Magazine is a free online publication drawing over 2 million readers per year. We often cover specific Buddhist practices, teachers and Gurus, and insights into practice. Buddha Weekly remains very practice-oriented. Buddha Weekly was founded by dedicated Buddhists who donate their time on content, working on the mission of preserving and spreading Dharma teachings in all the key paths:
Theravada
Mahayana, including Zen and Chan
Vajrayana.
Found at https://youtube.com/buddhaweekly our growing YouTube channel covers Dharma in many ways, with playlists for:
Buddhist "living" topics from teachers, such as: Dealing with Anger, Healing and Health, meditation topics, motivation, memory loss
Buddhist "turning point" videos, including, loss of loved ones, loss of pets, overcoming obstacles, and many others.
Buddhist teachings and specific practices.
Teachings from lineage teachers.
Mantra chanting videos.
21 Taras series — many mantra videos, teaching videos, guided visualizations, and teachings.
Jataka Tales stories, narrated and animated for all ages.
Sutra series, covering major sutras.
Featuring editor Lee Kane and other contributors — new for 2021 — our podcast "Spread the Dharma" covers major Buddhist topics, interviews with teachers, and more. The Podcast URL is SpreadTheDharma.com or look it up on Apple Podcasts, Google Podcasts, Spotify, Amazon Music, or your favorite podcast directory. (First podcast scheduled for early November 2021.)
Connect with us on Social Media