Gaden Choling — one of the oldest Tibetan Buddhist centres in Canada — celebrates its 30th year with three not-to-be-missed weeks of celebrations and teachings. "We invite you to join our celebration and for a series of teachings from the Venerable Zasep Tulku Rinpoche," the website for Gaden Choling Mahayana Buddhist Meditation Centre.
The three week series of events and teachings honors a three-decade history of precious teachings. "Join us as we mark 30 years since Gaden Choling's founding," invites the event poster (view on the Gaden Choling website). "It is one of the oldest Tibetan Buddhist centres in Canada and has been a source of refuge for many practitioners of Buddha Dharma over the years. Many great spiritual teachers, such as Kyabje Zong Rinpoche, Tara Tulku Rinpoche and HH Khalkha Jetsun Dhampa Rinpoche have given many amazing holy teachings and initiations at Gaden Choling."   (Full poster of events below.)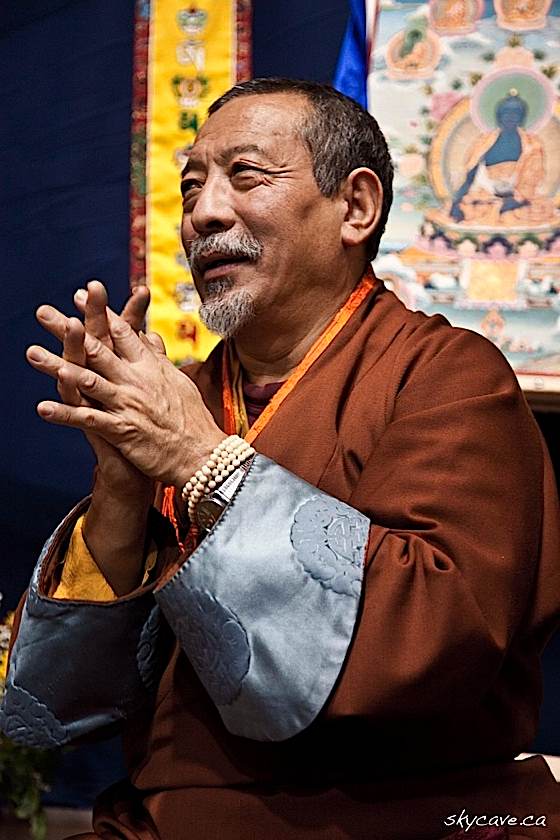 A Diverse and Captivating Celebration
The anniversary festivity begins at 11am on March 28th, at the Gaden Choling Mahayana Buddhist Meditation Centre. The multi-faceted anniversary event will include a captivating variety of celebrations: Chod melodies, chanting sessions, sacred Newari dancing, a Tibetan-style bazaar, traditional Tibetan food, and a movie featuring spiritual director Zasep Tulku Rinpoche. The event will be held at 612 Markham Street, from 11am to 4pm, with a suggested donation of $20.
The Centre was founded under the spiritual direction of the most Venerable Zasep Tulku Rinpoche in 1981, at the request of Venerable Ling Rinpoche. Zasep Tulku Rinpoche, an internationally respected teacher of Gelugpa Buddhism, is today the spiritual director for many retreat centres in Canada, the United States and Australia. Rinpoche is also an inspiring presence in Gaden for the West, and in several charitable relief projects in Tibet, Mongolia and India through Gaden Relief. (See Biography of Zasep Tulku Rinpoche here>>)
Shamatha Meditation
Between the two big weekend events—the "Anniversary celebration" on the 28th of March and the Mahamudra teachings on April 4-5—Rinpoche will guide students in "Peaceful abiding" Shamatha meditation. "The image of Lord Buddha is a most sacred and powerful object of meditation, and it is a most beneficial object because we can develop calm abiding and great merit by focusing the mind on the Buddha," describes the poster. "We will become closer to Buddha and create the circumstances to reach Buddhahood in the future."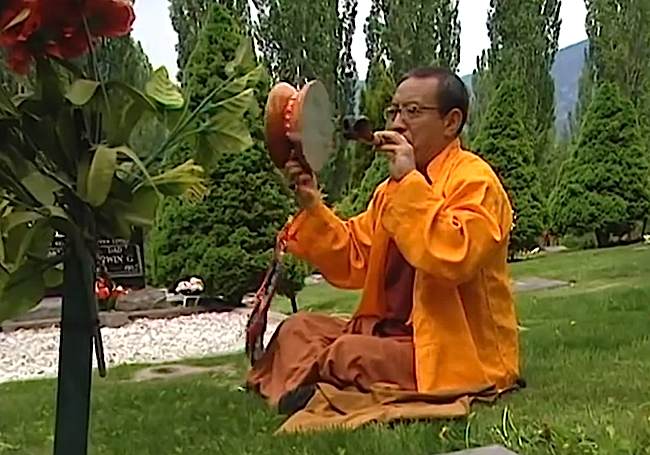 Phowa and Chod for Healing
Both Phowa and Chod are advanced practices for healing of the living and the dying. At a very special Gaden Choling event with Zasep Tulku Rinpoche, participants will practice both renowned methods.
Phowa, one of the six Yogas of Naropa, is taught and extensively practiced by all Tibetan Buddhist traditions. Phowa, the "transference of the consciousness at time of death," is a direct method to reach clear light and the Pure Land.
Chod literally means "to cut." The goal is to cut the self cherishing mind. It is one of the most powerful methods of developing both Bodhichitta and the Wisdom that realizes emptiness. An evening of Phowa and Chod, 7pm to 8pm, Tuesday March 31, at Gaden Choling.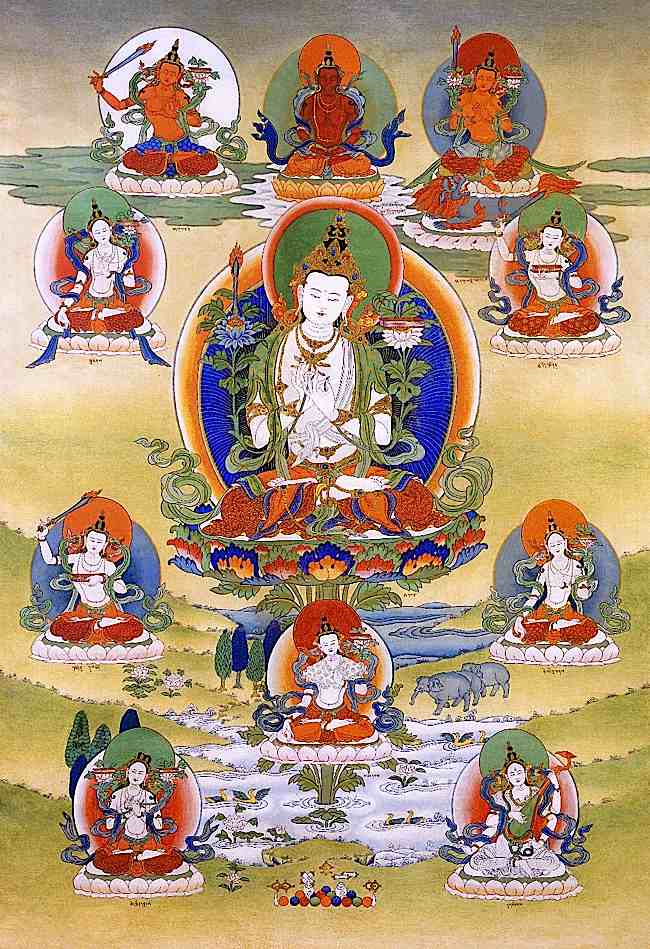 White Manjushri Initiation: Connecting with Wisdom
Also part of the cycle of anniversary teachings, Rinpoche will offer White Manjushri Initiation. Manjushri, the Buddha of Wisdom, helps us develop the Wisdom understanding emptiness, and ultimately, the profound message of the Perfection of Wisdom Sutras. Manjushri practice is well known for improving memory, awareness and developing mindfulness. Tuesday, April 7, 7pm to 9pm at Gaden Choling.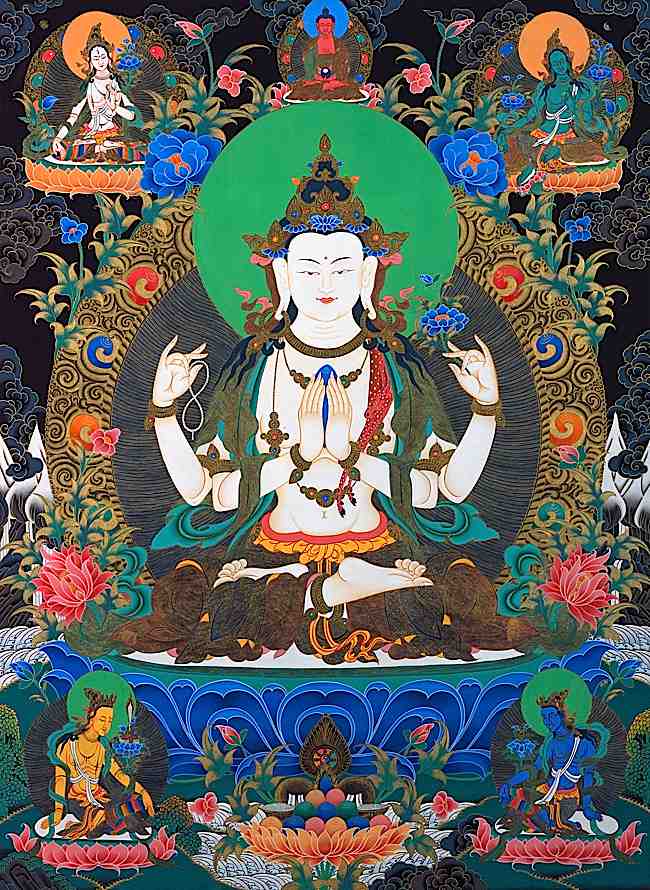 Chenrezig Initiation: Connecting with Compassion
The final initiation in the three week cycle of teachings is for Chenrezig, or Avalokiteshvara, the Buddha of Compassion. Chenrezig's mantra, Om Mani Padme Hum (Om Mani Peme Hung) is perhaps the best known Buddhist mantra in the world, chanted by millions every day. Initiation brings us closer to Chenrezig, who is literally the embodiment of compassion of all the Buddhas and Bodhisattvas compassion. This teaching and initiation is on Tuesday, April 14, from 7pm to 8pm.
Rinpoche at U of T: UTSC Conference on Mindfulness
Before the main event, Rinpoche delivered a keynote talk on "Buddha's Four Mindfulnesses" at the University of Toronto Scarborough Campus, 9:30am to 3pm".
"Mindfulness meditation was originally taught by the Buddha over 2,500 years ago," states the event poster. "The Buddhist monastic community and the common people practiced mindfulness for centuries." In the west, mindfulness meditation is an important practice not only for most major streams of Buddhism, but also for people seeking relief from stress in general. Mindfulness helps bring inner tranquility and relief from fear and stress through the deceptively simple practices of "being in the present moment."
Please support the "Spread the Dharma" mission as one of our heroic Dharma Supporting Members, or with a one-time donation.
Please support the "Spread the Dharma" mission as one of our heroic Dharma Supporting Members, or with a one-time donation.
Please support the "Spread the Dharma" mission as one of our heroic Dharma Supporting Members, or with a one-time donation.
Please Help Support the "Spread the Dharma" Mission!
Be a part of the noble mission as a supporting member or a patron, or a volunteer contributor of content.
The power of Dharma to help sentient beings, in part, lies in ensuring access to Buddha's precious Dharma — the mission of Buddha Weekly. We can't do it without you!
A non-profit association since 2007, Buddha Weekly published many feature articles, videos, and,  podcasts. Please consider supporting the mission to preserve and "Spread the Dharma." Your support as either a patron or a supporting member helps defray the high costs of producing quality Dharma content. Thank you! Learn more here, or become one of our super karma heroes on Patreon.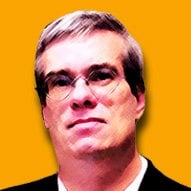 Lee Kane
Author | Buddha Weekly
Lee Kane is the editor of Buddha Weekly, since 2007. His main focuses as a writer are mindfulness techniques, meditation, Dharma and Sutra commentaries, Buddhist practices, international perspectives and traditions, Vajrayana, Mahayana, Zen. He also covers various events.
Lee also contributes as a writer to various other online magazines and blogs.