Thich Nhat Hanh Wakes from 7-Week Coma, Gives "Renowned Infectious Smile"
Buddha Weekly is delighted to report the great Zen Monk and teacher Thich Nhat Hanh woke from a weeks-long coma. After he opened his eyes and smiled, doctors declared him no longer comatose. He has been in a coma since November 11, after being treated for a brain hemorrhage.
"Thay [the Vietnamese term for master] has gradually emerged into wakefulness, and has his eyes open for much of the day, to the point where the doctors can now say that he is no longer in a coma," reads a statement on the Plum Village website.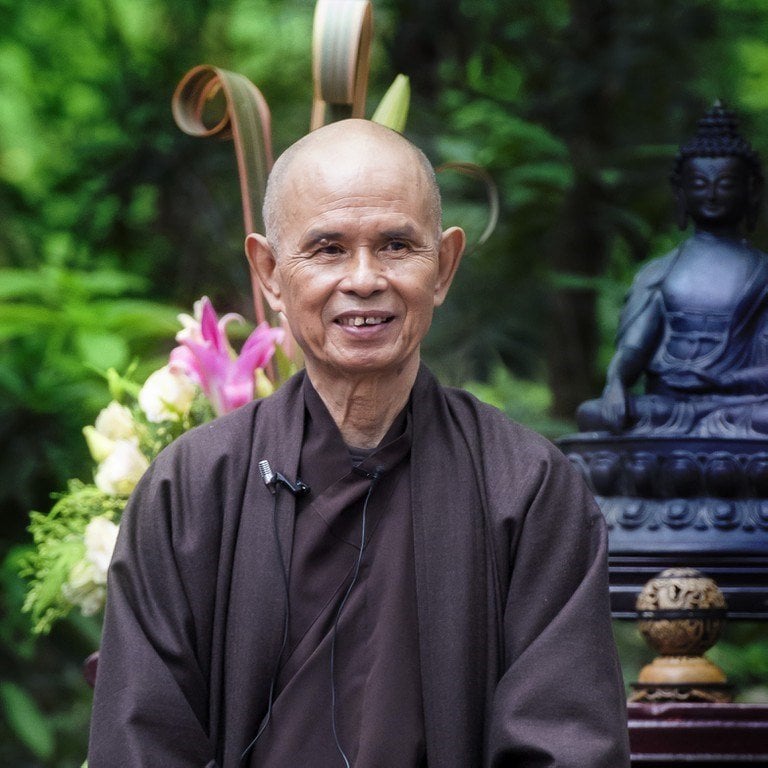 He is able to recognize people, and respond to spoken words, although currently is unable to speak. Doctors are watchful, but hope he will soon recover his voice.
"However at the present time Thay is not able to speak. This indicates some degree of aphasia, which is being monitored closely and may evolve favorably following therapy," the Plum Village said, adding "there are plans for Thay to be transferred to a specialist Stroke Rehabilitation Clinic soon."
Thich Nhat Hanh, 88 years old, is an internationally renowned peace-activist and Buddhist leader, author of more than 100 books. He founded six monasteries and many practice centres in Europe and America. There are over a thousand of his sanghas (mindfulness centres) around the world.
We hope people around the world will continue sending healing energy.