Green Tara Retreat: Calm Abiding, Mindfulness, Compassion and Wisdom. Why Retreat is So Important to Practice
There is something very special about retreat. Hectic modern life makes regular—or even irregular—retreats important to most of us.
In a teaching in Spain in 1983, the Most Venerable Lama Thubten Yeshe said: "Why is retreat important? In order for our spirituality, pure morality, wisdom, single-pointed concentration and insight into reality to grow, we need time and space. The normal twentieth-century environment does not give us this. It induces either distraction or sluggishness, and retreat can take us beyond both. As human beings, we have the potential for unlimited growth, for limitless compassion and wisdom, bodhicitta and the six perfections. So retreat is very important in expediting this."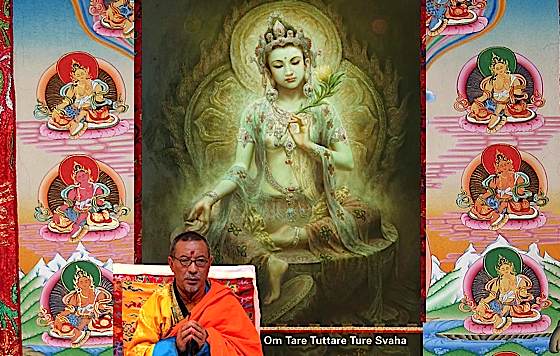 Green Tara Retreat: the Mother of All Retreats
Green Tara (Drolma in Tibetan), often described as the Mother of All Buddhas, is a suitable meditational deity for any retreat and for any person. Tara is accessible to everyone. You could say, a Tara Retreat is the Mother of All Retreats.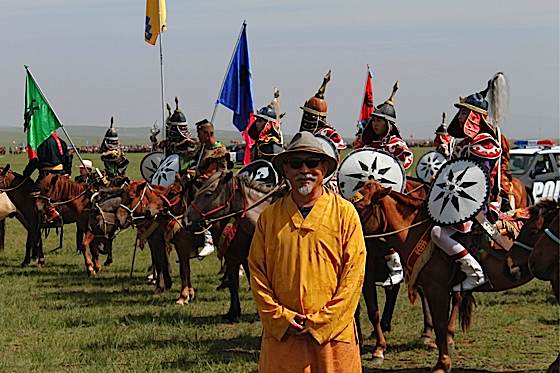 "Tara is without a doubt the most beloved female deity in Tibetan Buddhism, revered for Her swiftness in helping those who rely on her," writes the most Venerable Achayra Zasep Tulku Rinpoche in his recent book Tara in the Palm of Your Hand. "She has been described as a Buddha for our modern age, a sublime personification of compassion and wisdom in female form at a time when sorrow and suffering seem to be increasing everywhere."
It is, perhaps, the fact that Tara represents enlightened activity that endears Her to Her endless followers.  "Tara represents enlightened activity," Bhikshuni Thubten Chodron writes in How to Free Your Mind: Tara the Liberator. "Tara is an emanation of bliss and emptiness… By appearing to us in this physical form of Tara, the wisdom of bliss and emptiness of all Buddhas inspires us to cultivate constructive attitudes and actions."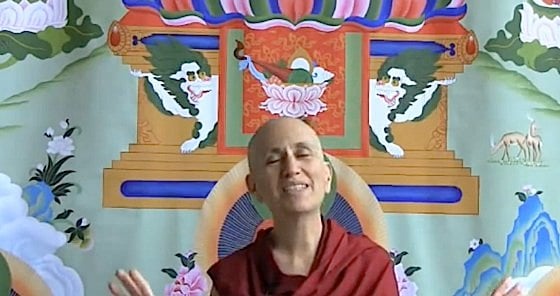 Ultimately, I believe, with Tara as our inspiration, we are stimulated to right conduct, right speech and other "actions" that generate merits, and we find ourselves averse to actions that might generate negative karma. This is why, no matter how busy modern life becomes, I believe a yearly retreat in Green Tara is an important practice.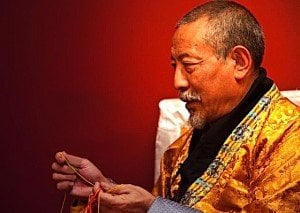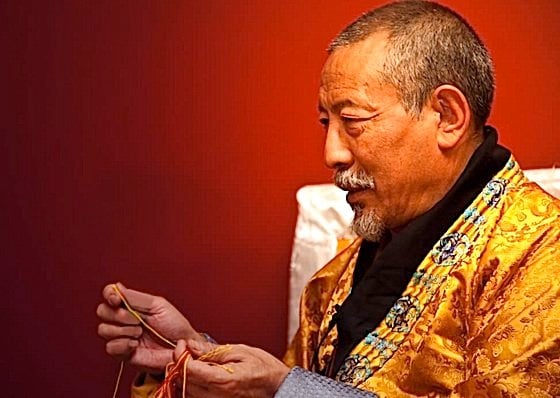 For those unable to find formal retreat opportunities, a private weekend of solitary contemplation is still helpful, as is regular practice. A trip to attend teachings or retreat on Green Tara, with a great lineage teacher, is an important opportunity.
"Of all the Buddhas, Tara is the most accessible," explained Venerable Zasep Tulku Rinpoche in Tara in the Palm of Your Hand. The venerable teacher points out both temporal benefits and ultimate benefits in his commentary on Tara practice. "When you practice Tara you become closer to Her and can feel Her motherly love; you feel well-loved and nurtured by the most beautiful Mother of All Buddhas."
Tara, the Mother of All Buddhas
Tara is often called the Mother of All Buddhas of all times. This can be understood in many ways. One way to understand the affectionate title of Mama Tara is in Her role as the embodiment of Wisdom Compassion Activity.  Tara is green, connoting wind and activity, because she is the "Swift One." In the 21 Praises to Tara, She (in one of Her forms) is described as: "the Swift One, the Heroine, Whose eyes are like an instant flash of lightning…" In this way, the Swift One, The Rescuer Tara comes to the aid of those in need, like a mother protecting her children.
"Tara can be understood on many different levels," explained Thubten Chodron. She explained Tara can be understood at three levels:
as a person who became an Enlightened Buddha
as a manifestation of awakened qualities
as our own Buddha Nature (Buddha Potential) in its future fully purified and evolved form.
"Her female form represents wisdom, the essential element needed to remove the ignorance that misconstrues reality and is the root of our suffering," wrote Thubten Chodron in How to Free Your Mind: Tara the Liberator. "Thus she is called 'the mother of all Buddhas,' for the wisdom realizing reality that she embodies gives birth to full enlightenment, the state of freedom from self-grasping ignorance and its attendant, self-centeredness."
Like a Mother, Tara cares for us, and supports us. "Aspirations made in the presence of Green Tara may easily grow into results, and requests made to Her may be quickly actualized," wrote Thubton Chodron. "We are energized to create the causes for happiness, and to eliminate interferences in our Dharma practice.
Below: Part 1 of a series of videos from Thubton Chodron on Tara (taped during a Tara Retreat).

Retreat and the Stages
"Dharma experiences come only when you put yourself in a Dharma situation," said Lama Yeshe in a 1983 teaching in Spain. "The first stage of your spiritual growth occurs during your first retreat. The second stage happens in your second retreat; the third stage in your third…and so on. Spiritual growth is not an intellectual thing. It has to be organic. It is beyond the intellectual; it has to become your own experience."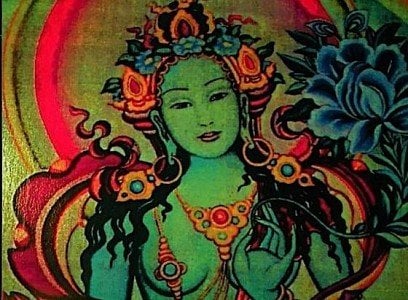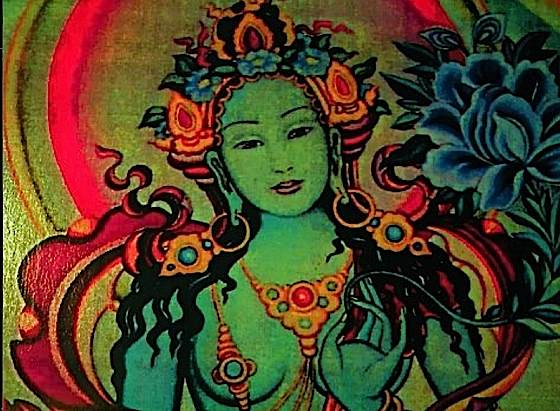 Retreats are, by definition, Dharma situations, with minimal distractions, and they are certainly experiential rather than intellectual. Lama Yeshe had this advice for students in retreat: " Successful retreat demands discipline. The fundamental discipline is living ethically in pure morality. On that basis you need to follow a strict schedule and avoid all outside activity. You should not meet with other people or talk nonsense. Best, of course, is to maintain silence for the duration of your retreat and not meet people at all."
Green Tara's Mantra
Like Tara Herself, Her mantra is accessible to everyone. Benefits of Tara practice and Tara's mantra arise quickly. Those who find time for daily practice, and those with empowerment, benefit even more quickly.
Nearly every Tibetan grew up with a morning recitation of Tara's 21 Praises and Her mantra is common. Tibetan Buddhists, even those without initiation into Tara, often chant Tara's mantra, especially when they are afraid, or in need of protection.
"I myself have had many experiences of the power of Tara, starting from when I was a boy in Tibet," wrote Zasep Tulku Rinpoche in Tara in the Palm of Your Hand. "I, along with my attendant, were riding on a mountain path. Suddenly, we came across a mother bear with three cubs. She turned on us as if to attack. My grandmother quickly recited Tara's mantra. Instantly the bear turned her back on us and ambled off…"
Tara's mantra is

Om Tare Tuttare Ture Svaha